Schaumburg Contested Divorce Attorneys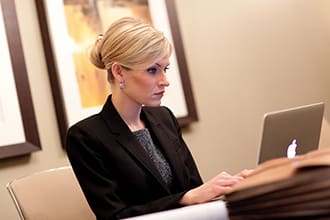 Join one of our experienced family law attorneys and learn about the divorce process, common issues, and participate in a Q and A session.
RSVP here.
Upcoming dates:
Schaumburg Contested Divorce Lawyers at Sterling Hughes, LLC
Are you ready to move forward? Call (312) 757-8082 to schedule a strategy session with one of our attorneys.
Contested divorce scenarios can stir up a whirlwind of emotions, particularly because they typically involve disagreements that necessitate legal guidance. The process can be fraught with complexities, making it crucial to work with an attorney who is well-versed in this field. Sterling Lawyers the legal guidance you need to navigate through this challenging process. With an accomplished team, we make the journey less daunting and more manageable, ensuring a streamlined and hassle-free experience.
Bringing Resolve in Contested Divorces
Our team of experienced Schaumburg divorce attorneys is experienced and dedicated to relieving client stress and achieving favorable outcomes. These attorneys ensure that your best interests are protected at all costs, making navigation through this complex process quicker and simpler. We are committed to offering personalized attention to each client enhances their experience, setting the firm apart from others in the city.
Our Client-Centered Approach
Understanding your unique contested divorce needs is paramount. The firm takes the time to grasp each client's specific needs, tailoring their services accordingly. Offering transparent quotes and meeting individual needs while providing a fixed fee pricing structure eliminates surprises commonly associated with hourly billing. This comprehensive, high-quality legal representation gives you cost-effectiveness without worrying about escalating costs, offering greater client satisfaction and better outcomes.
Broad Spectrum Experience
Sterling Lawyers boasts an extensive record of serving clients with dedication and excellence. The firm's deep knowledge base and understanding of the contested divorce process equip their attorneys to streamline the process for clients, ensuring they receive the support they need without unnecessary delays or financial strain. This abundant experience means their team handles family law matters with confidence, reassuring clients that their cases are in capable hands.
Unwavering Commitment
The commitment of Sterling Lawyers is to minimize disruptions and maximize resolution during legal proceedings. Their attorneys strive to make the process as effortless and quick as possible, ensuring a smooth transition and minimizing disruptions to clients' lives. The lawyers handle property division, child custody, support and alimony, fostering collaboration and reducing conflict.
Nurturing Lifelong Ties
Going through a contested divorce involves considering factors like the impact on children, financial implications, and emotional well-being. Sterling Lawyers offers family law modification services, as circumstances can change over time. The firm guides clients through these modifications, providing ongoing support. They ensure clear communication channels and provide regular updates, keeping clients informed on the progress of their family law cases. The firm intends to maintain long-term relationships with clients, even after their immediate needs have been resolved.
The Value of an Experienced Attorney
Working with an attorney who has successfully handled similar cases in the past comes with numerous benefits. Sterling Lawyers has a proven track record that instills confidence in clients, contributing to their peace of mind during the legal process. The centerpiece of a contested divorce includes protecting children's best interests, ensuring fair asset distribution, and promoting peaceful resolutions. The attorney's role is critical, guiding clients through the legal process, providing advice and representation at every step.
Light at the End of the Tunnel
The contested divorce process involves initial consultation, filing documents, negotiation, and potentially court proceedings. Sterling Lawyers guides clients through each stage of the process, providing strategic advice and advocating for their best interests.
Looking Back and Moving Forward
Starting the process involves consulting with a Schaumburg contested divorce attorney to evaluate your situation and explore your rights and options. We are well-versed in contested divorce cases, offering extensive experience, a personalized approach, and ongoing support. Schedule a consultation to determine your eligibility. Seeking legal counsel early on helps avoid legal mistakes and protects evidence, building a solid basis for a winning case.
For Immediate help with your family law case or answering any questions please call (312) 757-8082 now!
Frequently Asked Questions
How often will a Schaumburg contested divorce lawyer provide updates and address my questions?
Communication is a critical aspect of the attorney-client relationship. A Schaumburg contested divorce lawyer will likely communicate with you through a variety of modes like direct phone calls, emails, scheduled meetings, or secure online portals. They will routinely update you about major developments, decisions, or deadlines, and also address your questions or concerns promptly. Apart from routine updates, they will explain to you the legalities of your case in the language you can understand to help you make informed decisions. The frequency and style of communication may vary based on your preferences and the complexity of the case.
What legal strategies might a contested divorce lawyer employ for my case?
Contested divorce lawyers in Schaumburg use a range of legal strategies tailored to the unique circumstances surrounding each case. They could employ negotiation and mediation to resolve disputes in the interest of minimizing court time and cost. They could also utilize rigorous investigation to uncover hidden assets, ensure fair property division and ascertain the best solution for child custody. In some cases, they may provide aggressive courtroom representation, if negotiation and mediation are unfruitful. These various strategies aim at protecting your rights, assets, and interests towards achieving the best possible outcome.
What documentation and information should I gather before meeting my lawyer?
Ahead of your first meeting with a contested divorce lawyer in Schaumburg, you should gather all relevant documentation such as prenuptial agreements, financial accounts, and property documents. If available, copies of any correspondence related to your divorce could also be useful. It's helpful to prepare a list of questions and expectations ahead of your meeting to ensure a productive discussion. Reflect on what you hope to achieve through your divorce process. It's also important to discuss finances, understanding their charges, whether on a retainer or an hourly basis. Lastly, be prepared to discuss deeply personal aspects of your relationship, as this information may be pertinent to your case.