Attorney Jacqueline N. McClellan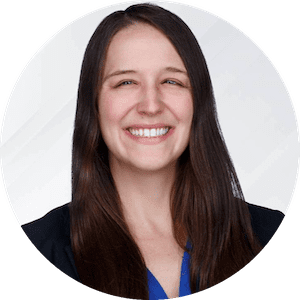 Practice Areas:
Divorce, Child Custody, Child Support
Primary Location:
Arlington Heights, IL
Experience:
Licensed Since 2021
Average Client Rating for
Jacqueline N. McClellan

About Jacqueline N. McClellan
(also known as Jacqueline McClellan, J. McClellan)
One of Jacqueline McClellan's core tenants as an attorney is preparedness. She understands that family law cases will impact her clients' lives for years to come, so she not only fights for you, but she also fights for your future. Jacqueline believes your family deserves to be happy after your case, and she works to set that up. 
Jacqueline has wanted to be an attorney since she was seven years old. During summers off school, she would get dragged to work with her mom. She saw family law up close because her mom was a family law attorney. Her mom's clients would tell seven-year-old Jacqueline how much her mom was helping them, and her goal has been to help her clients as much as her mom did. 
Her mom would take her to the DuPage County and Kane County courthouses, which are now two of the counties she practices in. Every time she goes there for a case, she is reminded of where she began. She looks around and is proud to be helping people in the same job she dreamed of having as a child.
One of Jacqueline's proudest moments as an attorney so far was when she won her client a child support order after a contested hearing. The deck was stacked against her because the other party didn't give her all the information they were supposed to in the discovery phase. Nonetheless, as the hearing ensued, she could tell she was more prepared than the other side. It's a key moment because she and her client put in so much work and it paid off in a decision that set her client's family up for future success. 
Practicing law is rewarding because you get to help people and because it is intellectually challenging. While getting her law degree, her favorite class was her seminar on trial advocacy because it was challenging and exciting. Her performance in this class led to the school's trial team asking her to join them. 
While on the team, they even traveled to New York for a competition. These experiences gave her an understanding of just what her clients needed when a case goes to trial. She believes her early experiences with court trials helped her get to that proudest moment mentioned above. When reflecting on why she excels in contested cases, Jacqueline credits her preparedness. And that preparedness comes from a keen attention to detail. 
Are you ready to move forward? Call (312) 757-8082 to schedule a strategy session with one of our attorneys.
Jacqueline has always been interested in the small things. This interest in the details is what led her to her undergraduate majors in communication and Spanish. In her communication classes, she consistently noticed the theme of small actions having big consequences in the long run. And this was only highlighted in learning Spanish as she watched how getting a single word slightly wrong could lead to things having entirely different meanings. She brings both of these concepts to her practice today by diligently planning and paying attention to every word in legal proceedings. 
In her life outside of work, Jacqueline also pays attention to the small things, but to appreciate them rather than use them. When playing with her roommate's dog (who she calls her "little brother") or hanging with her best friends, she tries to pay attention to the moment and appreciate the happiness she has in her life.
Her planning side also comes out in her love to travel. She likes to travel to places where she can experience different cultures, learn about history, and try new foods. And she always plans her vacations, so she knows the good stuff won't be missed. But she also likes to set aside time to read, mostly psychology books or historical fiction novels. 

University of Illinois at Urbana-Champaign
Communication and Spanish (2017)
James Scholar, Dean's List
illinois.edu