Arlington Heights Family Law & Divorce Attorneys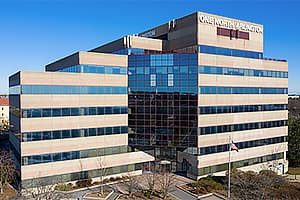 Join one of our experienced family law attorneys and learn about the divorce process, common issues, and participate in a Q and A session.
RSVP here.
Upcoming dates:
Arlington Heights Divorce Attorneys at Sterling Hughes, LLC
Are you ready to move forward? Call (312) 757-8082 to schedule a strategy session with one of our attorneys.
Sterling Lawyers, located in Arlington Heights, Illinois, is a law firm centered exclusively on family law. Each divorce lawyer is committed to providing excellent legal services with a concentration on divorce and child custody matters. Our dedication to our clients and deep comprehension of family law make us stand out as a reliable partner in addressing your legal needs.
Unparalleled Focus on Family Law
At Sterling Lawyers, we believe in providing top-tier legal services, driven by our exclusive focus on family law. This focus allows us to grasp the intricacies of our practice area, serving our clients with the highest level of competence. Through our firm's dedicated practice, we offer representation of unrivaled caliber, fortified by our vast experience handling a myriad of cases.
Transparent Pricing with No Surprises
Our firm, with many locations throughout Illinois, operates on a unique fixed fee billing model. This approach ensures transparency and predictability for our clients. Sterling Lawyers never charges hourly rates, guaranteeing that costs remain consistent regardless of case complexity or duration. All research, communication, and attorney time spent with clients are included in this fixed fee. Our primary goal is to secure the best possible outcome for our clients, focusing more on results than billing.
Extensive Knowledge to Best Assist You
Our divorce attorneys bring decades of collective experience in family law practice. This wealth of knowledge allows us to offer an array of services tailored to meet our clients' needs and goals. We provide personalized attention to every case we handle, covering a wide range of family law areas such as alimony, child support, child custody, divorce, paternity, and property division.
Our extensive experience in dealing with complex situations and diverse client cases allows us to grasp and address the intricacies of family law. Our clients benefit immensely from this as we represent their best interests effectively.
Meet Our Dedicated Team
Our team comprises accomplished divorce lawyers in Arlington Heights, IL, including certified collaborative law practitioners and trained mediators. Our focus on family law has imparted deep knowledge of all legal aspects and a robust network of related professionals, such as court officials, guardians, appraisers, and therapists.
Our immersion into family law enables us to understand potential judicial biases, allowing us to anticipate court rulings effectively. We work collaboratively to ensure our clients receive the best possible representation.
Prioritizing Client Relationship and Communication
We value clear, open communication with our clients. We keep our clients informed and involved throughout the legal process, ensuring involvement in all key determinations affecting their cases. We listen attentively to our clients, understand their needs and work hand in hand with them throughout the entire process.
Your Reliable Partner in Illinois
Sterling Lawyers fosters trust and confidence with our clients as we appreciate the stress that accompanies dealing with family law issues. We go above and beyond to accommodate our clients throughout their legal journey. With our team of contentious divorce attorneys offering strong legal guidance and individual attention, our clients can always rely on us for the right counsel in Arlington Heights, Illinois.
Keeping Families at the Heart of Arlington Heights
We cherish our commitment to the Arlington Heights community. Keeping families at the heart of our practice has enabled us to address sensitive family issues more effectively and harmoniously. We are proud to extend our support to both Arlington Heights and the surrounding area.
Our Commitment to You
Clients who choose Sterling Lawyers can expect superior service, unwavering commitment, and absolute confidentiality. We operate with high ethical standards and stay abreast of legal news and updates. This ensures our clients receive assistance from divorce attorneys who are well-informed and current.
Take the Next Step
Contact Sterling Lawyers, your dedicated family law firm in Arlington Heights, Illinois, for a consultation to be paired with a divorce attorney. We are reachable by phone or via our book my consultation form. For those not prepared for a consultation yet, we offer free webinars and seminars on family law and the divorce process. Additionally, we provide free tools on our website such as an alimony calculator, child support calculator, divorce forms, parenting plan templates, and property division worksheets. Let Sterling Lawyers guide you through your family law journey in Illinois.
For Immediate help with your family law case or answering any questions please call (312) 757-8082 now!
Our Location
Our Arlington Heights IL office is located on W Shure Dr a mile away from Shalom Memorial Park. Click here for directions using Google Maps.
Where to Park

There is free parking conveniently available on the west and south side of the building.
How to Get to Our Arlington Heights Office:
Coming from Northbrook
Take Cedar Ln to IL-68 W/Dundee Rd.
Turn left onto IL-68 W/Dundee Rd from Ash Ln.
You should pass by the Northbrook Dog Park.
Turn left onto N Kennicott Ave next to Arlington Nissan.
In a few hundred feet, turn right onto W Shure Dr and then take a right into the parking lot west of the building.
Coming from Mundelein
Follow US-45 S/S Lake St and IL-83 S for about 5 miles until N Arlington Heights Rd.
Turn right onto N Arlington Heights Rd.
Turn right onto IL-68 W/W Dundee Rd and pass by the Seoul Supermarket.
Turn left onto N Kennicott Ave next to Arlington Nissan.
In a few hundred feet, turn right onto W Shure Dr and then take a right into the parking lot west of the building.
Coming from Rolling Meadows
Take the ramp and merge onto IL-53 N.
Follow IL-53 N to N Wilke Rd in Arlington Heights.
Take the US-12 W exit from IL-53 N.
Continue straight onto N Wilke Rd and take a right into the west side parking lot.
Coming from Inverness
Sterling from Maggie Rogers Park, head north on S Ela Rd toward W Baldwin Rd.
Turn right onto IL-68 E/Dundee Rd and follow that for 5 miles.
Turn right onto N Wilke Rd and turn left into the west side parking lot before W Shure Dr.
Sterling Lawyers, LLC in Arlington Heights is formerly known as 'Sterling Hughes, LLC'