Schaumburg Property Division Attorneys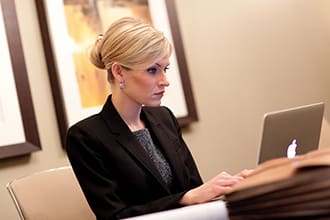 Join one of our experienced family law attorneys and learn about the divorce process, common issues, and participate in a Q and A session.
RSVP here.
Upcoming dates:
Schaumburg Property Division Lawyers at Sterling Hughes, LLC
Are you ready to move forward? Call (312) 757-8082 to schedule a strategy session with one of our attorneys.
Initiating a divorce process is an emotionally laden journey, and property division is often one of the most significant challenges. During this difficult period, Sterling Lawyers, a top-rated law firm situated in Schaumburg, Illinois, is dedicated to guiding their clients with legal precision to streamline the process. Each Schaumburg family law lawyer understand the complexity and the sensitivities that property division cases encompass and offer comprehensive legal guidance to alleviate stress and achieve favorable outcomes.
Embarking on the Emotional Voyage of Asset Division
We have become a beacon for numerous individuals seeking property division representation. The firm offers unique services tailored to meet clients' specific needs, with a team of seasoned attorneys dedicated to their clients' best interests. The attorneys strive to simplify the legal labyrinth, distinguishing themselves from other law firms through their commitment to personalized service and attention.
Tailored Legal Solutions
Your unique legal case can be well-understood by our attorneys. The firm prides itself on its personalized approach, taking the time to understand each client's needs and tailoring their services accordingly. Our pricing structure offers a fixed fee, offering a predictable payment plan devoid of hidden cost surprises, ensuring that you receive comprehensive, high-quality legal representation without worrying about escalating costs.
A Treasure Trove of Experience
With an extensive background in family law, Sterling Lawyers builds confidence in their clients during the property division process. The firm is committed to making the process affordable and efficient, providing support without unnecessary delays or financial strains. Their extensive experience assures clients that their cases are in capable hands.
Ensuring Seamless Proceedings
We are committed to minimizing disruptions and maximizing resolution during family law proceedings. We are focused on making the property division process fast and effortless, ensuring a smooth transition with minimal disruptions. Our lawyers handle various legal proceedings such as property division, child custody, and alimony, committed to providing resolutions that reflect both parties' decisions.
Unwavering Support in Your Journey
Throughout your journey of property division, several factors come into play such as the impact on children and the financial implications. The Schaumburg property division attorneys guide clients through these concerns and offer ongoing support. They effectively communicate with the clients about their progress and offer any additional resources that could aid in their journey.
The Bedrock of a Successful Case
The right attorney can make all the difference in a property division case. Our team has successfully handled countless cases, making their clients feel confident and at peace. Family law attorney's in-depth knowledge of local courts, judges, and experience in negotiation provide strong representation at every step.
Unraveling the Property Division Roadmap
The process of property division involves several stages including consultation, filling documents, negotiation, and potentially court proceedings. Sterling Lawyers' attorneys understand the legalese and nuances of this process and guide clients through each stage strategically. Their unique strategies offer a higher likelihood of achieving a favorable resolution.
Starting Your Journey with Confidence
Starting the process of property division begins with a consultation with an attorney to evaluate your situation. Sterling Lawyers encourages individuals to reach out and determine their eligibility in Schaumburg. Having a consultation with an attorney can provide individuals with a clear understanding of their rights and potential outcomes.
Navigating through the complexities of property division requires seasoned attorneys by your side. Sterling Lawyers offers services that blend personalized service with comprehensive legal guidance through each stage with immense compassion. Individuals seeking representation for property division in Schaumburg should contact the team to discuss your unique situation.
For Immediate help with your family law case or answering any questions please call (312) 757-8082 now!
Frequently Asked Questions
How do you determine the value of assets in a Schaumburg divorce?
When a divorce takes place in Schaumburg, certain possessions such as the house, cars, investments, retirement funds, and personal belongings will need to be appraised so marital property can be divided fairly. Houses are valued by appraisals. Cars are valued using blue book prices and dealership information. Investments and retirement accounts are valued by examining account statements. Other personal items are valued by garage sale prices or price guides. Special assets may need professional appraisals. Values should be determined as close to the divorce date as possible.
What can I do to prepare for property division in a Schaumburg divorce?
To prepare for property division in a Schaumburg divorce, gather documents like tax returns, bank statements, credit card statements, loan documents, titles, deeds, and appraisals. Make a comprehensive list of assets and debts with estimated values. Also track expenditures to identify waste or hiding of money. Provide your attorney full financial disclosure. Separate joint accounts. Know the value of your retirement, investments, and equity in shared real estate. Being organized and transparent will aid settlement.
How are stock options and restricted stock units handled in a Schaumburg divorce?
Stock options and restricted stock units (RSUs) earned during the marriage are considered marital property divisible in a Schaumburg divorce. Your attorney will determine the vesting schedule and number of unexercised options or unvested RSUs. The court will likely grant the granting spouse certain options or RSUs and split the rest. Each spouse keeps their own vested options or shares. Future dividends or increases after divorce are separate property. Understanding the characteristics of equity compensation is key to properly dividing it.