Schaumburg Family Law & Divorce Attorneys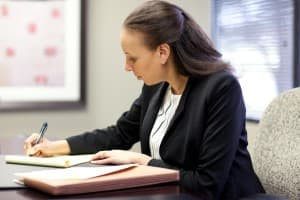 Join one of our experienced family law attorneys and learn about the divorce process, common issues, and participate in a Q and A session.
RSVP here.
Upcoming dates:
Schaumburg Divorce Attorneys at Sterling Hughes, LLC
Are you ready to move forward? Call (312) 757-8082 to schedule a strategy session with one of our attorneys.
Sterling Lawyers, based in Schaumburg, Illinois, is an esteemed law firm that focuses solely on family law matters. With a strong emphasis on divorce and child custody, we take pride in serving as a guiding light for individuals navigating the complex terrain of family law disputes.
Our Insight into the Legal World
Our exclusive concentration on family law equates to an in-depth understanding and seasoned proficiency. This unique focus allows us to provide comprehensive legal representation, designed specifically to navigate the intricacies of family law cases. Our extensive knowledge and experience grant us the ability to identify and address subtle nuances that might otherwise be overlooked, proving invaluable for our clients.
Addressing Complex Legal Matters
With decades of collective experience in family law, our team is committed to delivering personalized attention tailored to meet each client's unique needs and objectives. We provide adept assistance in various areas of family law including alimony, child support, child custody, divorce, paternity, and property division.
Our vast experience extends to tackling complex and diversified cases, ensuring clients are vigorously represented.
A Promise of Commitment & Confidentiality
When working with our attorneys in Cook County and the surrounding locations, clients can expect unwavering commitment, strict confidentiality, and unsurpassed service when they choose Sterling Lawyers as their legal partner. We uphold the highest ethical standards in our practice and stay updated with the latest legal news ensuring that our clients receive pertinent, up-to-date advice.
Your Family Law Allies
Our robust team comprises accomplished divorce attorneys and certified collaborative law practitioners, as well as trained mediators united by common goals to bring about the best outcomes for our clients.
Our sole focus on family law has fostered an extensive network of professionals such as court officials, guardians, therapists, and appraisers who lend their professional perspectives and resources towards successfully resolving cases.
Our deep insights into the potential biases of judges enable us to strongly anticipate court rulings favoring our clients.
Client-Focused Approach
At Sterling Lawyers, we believe in keeping clients informed and actively involved throughout the legal process. Our approach goes beyond mere consultation; we listen to our clients, understand their needs, and collaborate to devise the ideal strategy for each case.
Building Trust as Your Divorce Lawyers
Sterling Lawyers fosters a trusting relationship with each client. We acknowledge the stresses that come with family law disputes and strive to provide steadfast support during these challenging times. Each divorce attorney offers comprehensive legal counsel combined with personal attention. You can count on us as your reliable partner in Schaumburg, Illinois.
Legal Services That Put You First
Sterling Lawyers is deeply committed to the Schaumburg community and adopts a strategic approach that places families at the forefront of our practice. Our commitment has fostered a healthier community dynamic, enabling effective and amicable resolution of sensitive family issues.
Our Unique Pricing Model
We believe in transparency and fairness in all aspects of our service, which extends to our billing system. Our divorce lawyers in Schaumburg, IL employ a unique fixed-fee model by offering our clients predictability and eliminating the stress of unexpected costs. Every service — from research to client communication — is included in this flat rate. There are no hidden costs. Our goal is to achieve the best possible outcomes for our clients rather than focusing on billing hours.
Your First Step Towards Resolution
Contact us for a consultation today. Whether you need a divorce lawyer or guidance on child custody matters, we are committed to serving the community. If you're not quite ready for a consultation, we also offer free webinars and seminars about family law and the divorce process, along with resources such as an alimony calculator, child support calculator, divorce forms, parenting plan templates, and property division worksheets available on our website. Sterling Lawyers is here to guide you every step of the way.
For Immediate help with your family law case or answering any questions please call (312) 757-8082 now!
Our Location
Our Schaumburg family law office is located in the Regus building on Walden Office Square. Click here for directions using Google Maps.
Where to Park

There is free parking conveniently available on the east and south side of the building.
How to Get to Our Schaumburg Office:
Coming from Barrington
Follow S Hough St to Barrington Rd.
Continue onto Barrington Rd for about 3 miles.
Turn left onto IL-62 E/Algonquin Rd, pass over Poplar Creek, and continue for another 6 miles.
Turn right onto Arbor Dr and keep right to stay on Arbor Dr.
Turn right onto Walden Square and pull into the parking lot.
Coming from Mt Prospect
Head west on Central Rd toward S Wille St for 4 miles.
Turn left on New Wilke Rd while passing the Arlington Lakes Golf Club.
Turn right and follow IL-62 W/W Algonquin Rd for about 2 miles.
Turn right onto Arbor Dr and keep right to stay on Arbor Dr.
Turn right onto Walden Square and pull into the parking lot.
Coming from Medinah
Head north on Medinah Rd toward E Maple Ave.
Continue onto Meacham Rd from Medinah Rd for 5 miles.
Turn right onto IL-62 E/E Algonquin Rd and follow for half of a mile.
Turn right onto Arbor Dr and keep right to stay on Arbor Dr.
Turn right onto Walden Square and pull into the parking lot.
Coming from Elgin
Use any lane to get onto N Liberty St.
Use the right lane to merge onto I-90 E via the ramp to Chicago.
Continue on I-90 E to Rolling Meadows for 11 miles.
Take the I-290/IL-53 exit from I-90 E. Keep left at the fork to continue on Exit 68 B, follow signs for IL-53 N.
Take the Algonquin Rd exit on the left and keep right at the fork and merge onto IL-62 W/W Algonquin Rd.
Merge onto IL-62 W/W Algonquin Rd and turn left onto Arbor Dr.
Turn right onto Arbor Dr and keep right to stay on Arbor Dr.
Turn right onto Walden Square and pull into the parking lot.