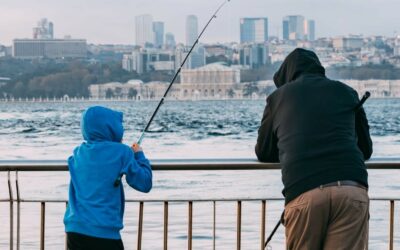 In the dynamic city of Chicago, civil engineer Marcus faced a pivotal moment in his life as he sought to establish his paternity and protect his rights as a father. He enlisted the guidance of Attorney Lea Diaz from Sterling Lawyers, who brought to the table a robust background in family law and a deep appreciation for the personal dimensions of her practice.
The narrative of Marcus, who balanced his duties both as a dedicated parent and a professional in a demanding field, plays out amidst the architectural splendor of his hometown. With the legal intricacies of Cook County's family courts ahead of him, Attorney Diaz appeared as a critical ally, offering strategic insight and legal acumen to navigate the complexities of the case.
The process Marcus embarked upon was about more than establishing legal ties; it was inherently connected to the emotional and developmental welfare of his child. Attorney Diaz's meticulous approach to the family court proceedings illuminated the path ahead, her foresight transforming daunting obstacles into manageable steps. While the story shared here is a modified account to ensure privacy, the essence remains true to the nature of the legal challenges encountered in family law. The account underscores the indispensable role of proficient legal support in such deeply personal matters, highlighting the profound impact these cases have on the futures of those involved.