Schaumburg Child Support Attorneys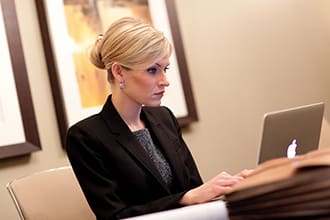 Join one of our experienced family law attorneys and learn about the divorce process, common issues, and participate in a Q and A session.
RSVP here.
Upcoming dates:
Schaumburg Child Support Lawyers at Sterling Hughes, LLC
Are you ready to move forward? Call (312) 757-8082 to schedule a strategy session with one of our attorneys.
Tackling child support can be an overwhelming and emotionally draining task. The myriad of legalities involved can confuse and frustrate individuals facing this challenge. One needs skilled legal aid to ease the process, making it more streamlined and stress-free. Relying on an experienced Schaumburg family law firm can help you navigate through these complexities with greater ease and assurance.
Charting the Course Through Child Support Challenges
Sterling Lawyers is an established law firm known for its remarkable dedication to family law. The team of seasoned attorneys is committed to alleviating the stress of clients dealing with child support issues, striving for favorable outcomes. Their understanding and adept handling of these legal cases set them apart from other law firms in the city. With a focus on providing personalized attention, the firm enhances the client's experience and journeys with them through the complex process.
Steering through Individual Child Support Cases
Understanding each client's unique needs is central to our services. We dedicate time and effort to understand each client's specific situation, providing transparent quotes and tailoring our services accordingly. A fixed fee pricing structure eliminates surprising costs associated with hourly billing, offering comprehensive, high-quality legal representation without skyrocketing expenses. This approach of personalization has led to increased client satisfaction and optimizes outcomes.
Your Advantage in Navigating Family Law
Sterling Lawyers is known for its vast experience in family law, serving clients with outstanding dedication. Deep understanding of the child support process allows them to steer cases confidently and competently. Committed to making the journey affordable and efficient, they ensure the necessary support without unnecessary delays or financial strain. Their rich experience translates into a higher level of confidence, assuring clients their cases are in capable hands.
Seamless Child Support Proceedings
Minimizing disruptions and maximizing resolution is a keystone of our approach to family law proceedings. We aim to make the child support process effortless and fast, facilitating a smooth transition while minimizing disruptions to clients' lives. Our seasoned lawyers handle legal proceedings such as property division, child custody and support, and alimony, providing comprehensive case handling. Prioritizing clarity in resolution, they foster collaboration and reduce conflict in family law cases.
A Helping Hand throughout the Journey
Several factors come into play when approaching child support, such as the impact on children, financial implications, and emotional well-being. We acknowledge these facets and offers modification services as circumstances evolve over time. Our attorneys guide clients through any necessary modifications, providing consistent support through the journey. Clients are kept informed and updated on their case progress, ensuring clear communication channels. Commitment to maintaining long-term relationships extends beyond immediate needs and includes additional resources like access to legal research materials, educational workshops, and professional referrals.
What Sets Us Apart
Working with attorneys who have successfully handled similar cases can be advantageous. It is crucial when selecting an attorney to consider their track record, experience, and reputability. Our strong reputation generates confidence for clients that are going through the complex journey of child support. We focus on safeguarding the best interests of children, ensuring fair asset distribution, and promoting peaceful resolutions. An attorney acts as a robust advocate, guiding clients through every step of the legal process.
Unraveling the Complexity
Understanding the process can be intricate, involving steps such as initial consultation, filing procedures, negotiation, and potential court proceedings. Legal requirements, documentation, or dealing with opposing parties can further complicate matters. Sterling Lawyers' seasoned attorneys guide clients through each stage, offering strategic advice and advocating for their best interests. They employ a variety of effective strategies ensuring a favorable resolution.
Paving the Way Forward
Handling child support involves complexities best tackled with professional legal aid. Starting the legal process involves evaluating personal situations, understanding rights, and exploring options. An initial consultation with Sterling Lawyers can help individuals understand their eligibility for the process. Not seeking legal counsel when dealing with child support matters can pose potential risks. Early consultation can prevent legal pitfalls, preserve evidence, and provide a clear perspective on rights and potential outcomes. For individuals seeking reassurance and guidance during this challenging journey, contact one of our lawyers to take the first step towards a positive resolution.
For Immediate help with your family law case or answering any questions please call (312) 757-8082 now!
Frequently Asked Questions
What happens if child support is not paid in Schaumburg?
If child support is not paid in Schaumburg, the lawsuit for enforcement can be filed against the non-paying party. The court may issue an income withholding order to deduct the child support payment directly from the defaulter's paycheck. Depending on the severity and frequency of non-payment, the defaulter may face additional consequences such as fines, suspension of driving license, negative credit reporting, and even jail time. It's crucial to hire a Schaumburg child support attorney to navigate this process.
As a father, do I have the right to ask for child support?
Absolutely, as a father, you have as much right as a mother to ask for child support in Schaumburg. The key determinant for child support is not gender, but the financial situation of both parents, the time each parent spends with the child, and the child's financial needs. If you have primary custody, and the mother earns more, you can seek child support. In any event, consulting with a Schaumburg child support lawyer can provide clarity based on your individual situation.
What is the standard payment method for child support?
The standard payment method for child support usually involves direct payments from the paying parent to the receiving parent. In some cases, however, courts may order wage garnishments where the child support is directly deducted from the paying parent's payroll by their employer and sent to the state child support agency or the receiving parent. It's also possible to make payments electronically via online platforms. The specifics of payment methods may vary depending on the laws and rules in Schaumburg, thus it may be beneficial to consult with a Schaumburg child support attorney to understand the best course of action for your case.