Naperville Child Support Attorneys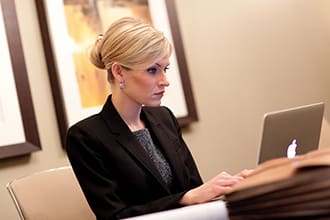 Join one of our experienced family law attorneys and learn about the divorce process, common issues, and participate in a Q and A session.
RSVP here.
Upcoming dates:
Naperville Child Support Lawyers at Sterling Hughes, LLC
Are you ready to move forward? Call (312) 757-8082 to schedule a strategy session with one of our attorneys.
The struggle faced by individuals when confronted with child support issues is often a profound emotional journey filled with complexities and challenges. That is why individuals need lawyers who can streamline this tumultuous process. Our Naperville family law firm offers guidance and counsel during this critical time. Working with an experienced attorney can ensure the legal elements are handled professionally, providing peace of mind.
Trusted Guidance in Naperville, Illinois
Sterling Lawyers stand out for their comprehensive family law services. Their dedicated team of attorneys is committed to relieving the stress involved in these legal cases, consistently achieving favorable outcomes for their clients. With a focus on navigating the legal complexities swiftly, their main objective is to protect the best interests of their clients. Their proficiency in this area sets them apart from other firms in Naperville. They also aim to provide personalized attention to every client, enhancing the experience.
Customized Legal Strategies for Your Unique Situation
Understanding your unique needs in Naperville is a top priority for us. Taking the time to understand each client's specific situation is paramount, and we tailor our services to meet the individual's needs. The transparency in our pricing strategy is unmatched, offering a fixed fee structure, thus eliminating any surprises associated with hourly billing. The personalized approach ensures comprehensive and high-quality legal representation without escalating costs.
Leveraging Broad Family Law Experience for Your Benefit
Our broad experience in family law speaks for itself. With a deep understanding of family law cases, we streamline the process making it not only affordable but also swift to ensure our clients receive the support they need timely. With our broad experience, clients can be reassured that their cases are handled with utmost confidence and professionalism.
Commitment to Tranquility
Commitment to minimizing disruptions and maximizing resolution during any family law proceedings is what Sterling Lawyers strive for. They aim to make the process effortless and fast, ensuring a smooth transition with minimal disruptions. Their professional attorneys are well-versed in handling legal proceedings such as property division, child custody, and alimony, thus providing a well-rounded approach to family law cases.
Constant Support during Your Journey
Going through a child support case comes with several considerations such as the impact on children, financial implications, and emotional well-being. We understand that circumstances can change over time and offer modification services to adapt existing arrangements. We are also dedicated to maintaining long-term relationships with clients even after their immediate needs have been met, providing continuous support throughout the entire journey.
Making the Right Choice
Selecting a lawyer with proven experience handling comparable child support disputes can provide a strategic benefit. Sterling Lawyers' history of securing favorable outcomes has earned client trust and assurance during difficult proceedings. Safeguarding children's welfare, securing equitable asset division, and fostering amicable settlements are central priorities when managing these sensitive cases. The firm's commitment to compassionate yet strong advocacy aims to deliver optimal results for all parties involved. Their knowledge and record of achievement can offer reassurance that your case is in capable hands.
The Steps to Resolving Child Support Cases
The process involves various steps including initial consultation, filing documents, negotiation, and potentially court proceedings. Sterling Lawyers understand the legal requirements, documentation, and are well equipped to deal with opposing parties. They guide clients through each stage, providing strategic advice with their in-depth knowledge of family law cases.
Taking the Initial Leap in Family Law
Starting the process requires an initial consultation with a lawyer to evaluate the situation, understand their rights, and explore available options. Our Naperville child support attorneys stand ready to assist potential clients to determine their eligibility. Early consultation with a lawyer can prevent legal pitfalls, preserve evidence, and establish a strong foundation for a successful case.
For Immediate help with your family law case or answering any questions please call (312) 757-8082 now!
Frequently Asked Questions
How can I get child support modified in Naperville?
To get child support modified in Naperville, you need to file a petition showing a substantial change in circumstances since the current order was established. Common reasons are changes in income, living costs, parenting time splits, or expenses like healthcare or childcare. Your Naperville attorney will gather updated financial documents, calculate the support under new guidelines, and argue why a modification is justified. If granted, the court will issue a new order reflecting the revised child support obligations.
Do I have to pay child support if I share 50/50 custody in Naperville?
In Naperville, sharing 50/50 physical custody does not automatically eliminate the need for child support. Even with equal parenting time, one parent may have significantly higher income to provide more comfortably for the children. The court will look at Illinois guidelines and each parent's income and expenses. Child support may be reduced but still needed to create equitable standards of living in both households. Your Naperville attorney can advise if some support from the higher earner is appropriate despite 50/50 custody.
Can I request just health insurance instead of child support in Naperville?
In Naperville you cannot request just health insurance coverage in lieu of formal child support payments. The court determines support based on statutory guidelines factoring both parents' incomes and custody time. One or both parents may also be ordered to cover healthcare costs separately. While insurance is crucial, child support itself is still required from the higher earning parent to provide regular funds for all expenses. Your Naperville attorney can explain how health insurance and child support are treated independently based on Illinois law.