DuPage County Family Law & Divorce Attorneys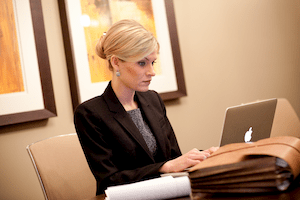 Practice Areas:
Divorce
Child Custody
Child Support
Alimony
Other Family Law issues
Many find themselves in a failing marriage, feeling alone and against the world. We want to remind you that there is always someone in your corner. For those with children, it's even more important to get an experienced, caring attorney on your side.
When searching for a Chicago divorce lawyer, choose Sterling Hughes and immediately feel at ease about you and your family's future.
With locations throughout Illinois and numerous offices serving DuPage County, IL – we're here to make a difficult situation as convenient as possible.
Sterling Hughes is made up of experienced attorneys who only work in the area of Family Law. With combined decades of experience with child custody, property division, and divorce settlements – no matter what your needs, they'll know how to give you the best representation in the courtroom.
Additionally, working in one area let us build a network of contacts in the family court system to help us in your case. These include court officials, appraisers, therapists and social workers that are ready to help if you need them to.
We are proud of our work, and we stake our reputation on results and the satisfaction of our clients. For years, we've worked to prove to change how people think about Family Law.
At our offices, client and attorney work together listening to each other's concerns. You'll never be left in the dark during your case, and the lawyer working with you will always take your feedback and concerns seriously.
We care tremendously about solving your problem and getting the case resolved. We offer fixed rate pricing so there are never any surprises with how much it will cost. We want to help you as best we can without putting too much of a strain on your finances.
Please call or email us for a consultation at one of our law offices near you. The sooner we hear from you, the sooner you can stop worrying and get back to think about the important things in life.