Naperville Collaborative Divorce Attorneys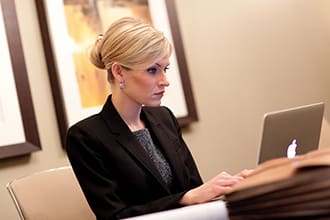 Join one of our experienced family law attorneys and learn about the divorce process, common issues, and participate in a Q and A session.
RSVP here.
Upcoming dates:
Naperville Collaborative Divorce Lawyers at Sterling Hughes, LLC
Are you ready to move forward? Call (312) 757-8082 to schedule a strategy session with one of our attorneys.
Collaborative divorce can be an emotionally draining process, rife with complexities and challenges. Sterling Lawyers, located in Naperville, Illinois, understand the struggle one undergoes during this time and aim to make this journey streamlined and hassle-free. Having seasoned legal guidance to navigate these complexities can significantly alleviate stress and anxiety, offering the reassurance of knowing your case is in competent hands.
Untangling the Emotional Web of Collaborative Divorce
Sterling Lawyers is made up of skilled Naperville collaborative divorce attorneys that offers unique features and services that make them a trusted choice for clients in Naperville. Their seasoned team is dedicated to alleviating clients' stress and securing favorable outcomes. Their goal is to make this legal case swift and simple, while preserving the best interests of their clients. They stand apart from other law firms in the city due to their extensive knowledge of family law. Each client is treated with personalized attention, enhancing their experience with the firm.
A Legal Approach as Unique as You
We understand that each case in Naperville presents unique circumstances and needs. Each Naperville divorce lawyer takes the extra mile to comprehend each situation and adjusting their services to meet individual necessities. Our firm offers transparent quotes and a fixed fee pricing structure, eliminating any unexpected costs. Clients can receive high-quality legal representation without worrying about escalating costs. This personalized approach results in increased client satisfaction and better outcomes.
Harnessing Years of Family Law Knowledge for Your Benefit
Sterling Lawyers boasts an extensive history of serving clients with excellence. Our attorneys possess deep knowledge of the legal process. We are committed to making this process affordable and seamless, ensuring that you receive the support you need without unnecessary delays or financial strain. Our vast experience translates to superior confidence and competence when dealing with family law matters, reassuring our clients that their cases are in capable hands.
Seamless Legal Processes Mean Less Stress for You
We are committed to minimizing disruptions and maximizing resolutions during family law proceedings. Our goal is to make the family law process as stress-free as possible, while maintaining a smooth transition and minimizing disruptions in our clients' lives. Our proficient lawyers manage various legal proceedings such as property division, child custody and support, and alimony. The firm strives for a clear resolution that reflects both parties' decisions, fostering collaboration and reducing conflict.
Continued Legal Guidance
Undergoing a collaborative divorce raises several considerations, such as the impact on children, financial implications, and emotional well-being. We provide modification services in family law cases, should circumstances change over time. Our attorneys guide clients through these modifications and provide ongoing support. The firm's commitment extends beyond the initial consultation and keeps clients informed and updated on their case's progress. Other resources or services such as access to legal research materials, educational workshops, or referrals to other relevant professionals are also offered. The firm's dedication to maintaining long-term relationships with clients is undisputed.
Past Success Demonstrating our Team's Skills
Choosing an attorney for a collaborative divorce should be based on their track record and experience in similar cases. Our team instills confidence in clients with their achievements and proven track record. Choosing an attorney with a deep understanding of family law, familiarity with local courts and judges, and experience in negotiation and litigation is crucial. An attorney plays a pivotal role, serving as a strong advocate, guiding clients through the process, and providing advice at every step.
A Map Through the Maze
The legal process involves several steps, including initial consultation, filing documents, negotiation, and potentially court proceedings. We guide clients through each stage with strategic advice while advocating for their best interests. The firm employs unique strategies to navigate collaborative divorce cases effectively, ensuring a higher likelihood of achieving a favorable resolution.
Weaving it All Together
Individuals can start the family law process by consulting with an attorney to evaluate their situation, understand their rights, and explore available options. Eligibility varies based on jurisdiction and individual circumstances. Meeting with a collaborative divorce lawyer can strengthen individuals by offering them transparent knowledge about their entitlements, choices, and possible results. Seeking legal advice early on has multiple advantages, including avoiding legal missteps, protecting vital evidence, and establishing a robust basis for a positive resolution. Connect with the team to learn more about your options.
For Immediate help with your family law case or answering any questions please call (312) 757-8082 now!
Frequently Asked Questions
When is collaborative divorce not recommended in family law?
Collaborative divorce is not always suitable, such as for cases involving domestic abuse or where a spouse is unwilling to provide full financial disclosure. The cooperative process requires honesty, good faith negotiations, and communication between parties. If there are safety concerns or resistance to transparency, litigation may be necessary to protect rights. Collaborative divorce also won't work if one spouse insists on taking an unreasonable position that lacks compromise. An attorney can advise if collaboration will work or if litigation is needed.
Can minor children participate in the collaborative process in Naperville?
Involving minor children directly in collaborative divorce sessions in Naperville is generally not recommended. The process is meant to facilitate open communication between the disputing parties - the parents. Bringing children into this environment can cause stress and make them feel pressured to take sides. However, the children's needs and interests can still be adequately represented by child professionals on the collaborative team. The final agreement terms should focus on the children's well-being even without their direct participation.
How does information sharing work in a Naperville collaborative divorce?
Information sharing is a key part of the collaborative divorce process in Naperville. It facilitates informed, equitable agreement making. Both spouses must voluntarily provide all relevant documentation like financial statements, tax returns, assets lists, etc. Both absolute transparency and honesty are required. Everything is shared collaboratively except private attorney-client communications. Comprehensive information sharing allows the team to develop optimal solutions and avoid future disputes arising from undisclosed details. Protecting privacy through confidentiality rules enables this open exchange.