Naperville Spousal Support Attorneys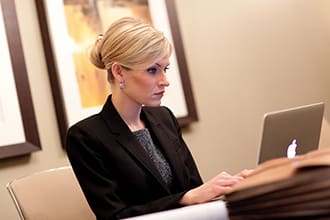 Join one of our experienced family law attorneys and learn about the divorce process, common issues, and participate in a Q and A session.
RSVP here.
Upcoming dates:
Naperville Spousal Support Lawyers at Sterling Hughes, LLC
Are you ready to move forward? Call (312) 757-8082 to schedule a strategy session with one of our attorneys.
The journey of spousal support can be an emotional roller coaster. The complications and challenges associated with it can often appear overwhelming. At this juncture, having a seasoned attorney by your side can make this process streamlined and less stressful. The guidance of a Naperville divorce lawyer like those found at Sterling Lawyers becomes paramount in such situations, as their rigorous legal background and empathetic approach can immensely benefit individuals navigating this critical phase of their lives.
Your Trusted Ally in Naperville
Sterling Lawyers is recognized for its commitment to clients in need of representation. The team of accomplished attorneys is dedicated to relieving clients' stress and achieving favorable outcomes. Their goal is to guide you through the complex process of family law swiftly and simply while ensuring your best interests remain a priority. The unique comprehensive approach sets them apart from other law firms and their personalized attention amplifies their clients' experience.
A Compassionate Approach Customized for You
Understanding the unique needs of spousal maintenance cases forms the cornerstone of our approach. Our attorneys take the time to understand each client's distinctive needs and tailor their services accordingly. We offer transparent quotes and adapt their services to fit individual requirements. Their fixed fee pricing structure offers cost-effectiveness and eliminates the unpredictability associated with hourly billing. The benefits of comprehensive, high-quality legal representation without cost escalation enhance client satisfaction and lead to favorable outcomes.
Bridging Legal Journeys with Extensive Family Law Knowledge
Possessing vast experience in family law, Sterling Lawyers continues to serve its clients with excellence. The team's deep understanding of the spousal support process reassures clients that their matters are in capable hands. Their commitment to making the process affordable and stress-free ensures clients receive the legal support they need without unnecessary delays or financial burdens.
Smooth Sailing with Seamless Proceedings
Minimizing disruptions and maximizing resolution form the heart of our commitment during proceedings under family law. Our goal is to make the process effortless and fast, ensuring a smooth transition in their client's lives while fostering collaboration and reducing conflict. Our alimony lawyers handle legal proceedings such as property division, child custody, and support, providing a well-rounded approach to alimony matters.
Our Ongoing Support Commitment
Emotional well-being, financial implications, and the impact on children are significant considerations in spousal maintenance cases. Sterling Lawyers provide ongoing support throughout this journey, including when there's a need to adapt existing arrangements due to changes in circumstances. Beyond the initial consultation, the firm offers various resources such as educational workshops and legal research materials to support clients throughout their journey.
Selecting an Attorney
It's crucial to choose an attorney with a successful track record in similar cases. Sterling Lawyers have a proven track record in family law cases, which boosts clients' confidence during the legal process. The primary concerns around alimony involve safeguarding children's welfare, guaranteeing equitable allocation of property, and furthering harmonious settlements. A lawyer's duty in these situations is to be a staunch supporter and navigator through the legal proceedings, supplying counsel at each stage.
Understanding the Spousal Support Process
Navigating through a spousal support case involves initial consultation, filing documents, negotiation and potentially court proceedings. During this process, Sterling Lawyers ensure their clients are well-informed about timelines, potential challenges and the importance of maintaining open communication. They provide strategic advice at each stage and advocate for their clients' best interest.
The Crucial Role of Legal Consultation
Starting the process involves consulting with attorneys like the Naperville spousal support attorneys. This consultation helps evaluate your situation, understand your rights, and explore available options. Balancing our broad experience with a personalized approach and unwavering commitment to our clients' well-being, they emerge as a trusted choice. Don't let uncertainty hinder your path.
For Immediate help with your family law case or answering any questions please call (312) 757-8082 now!
Frequently Asked Questions
How do I get spousal support in Naperville if I was a stay-at-home parent?
If you were a stay-at-home parent in Naperville, your attorney can argue you contributed non-financially to the marriage and are now at an earning disadvantage. Provide records of time spent raising children, enabling your spouse's career. Support may continue post-divorce until you can enter the workforce and gain marketable skills. The length of marriage, standard of living, age, and education level also factor in. Demonstrate the need for support to transition out of your role as homemaker after divorce.
How quickly does spousal support start in Naperville?
In Naperville, spousal support can start very soon after filing for divorce. Illinois allows temporary orders for support to be issued during the divorce process, before final dissolution. To obtain interim support, your Naperville attorney files a motion requesting temporary maintenance based on the factors justifying need. If granted by the judge, payments start rapidly to ease hardship during divorce. Temporary support continues until the final settlement determines permanent support terms.
Who qualifies for temporary spousal support in Naperville?
In Naperville, either person in a divorce case can qualify for temporary spousal support while the proceedings are pending. The main factor is one spouse's financial dependence on the other during marriage. If one gave up education or career for family, or is unemployed, they may be eligible for short-term support. Your lawyer can request interim support if you were financially reliant on your ex during marriage and need help through the divorce transition.