Naperville Contested Divorce Attorneys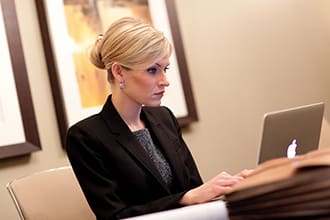 Join one of our experienced family law attorneys and learn about the divorce process, common issues, and participate in a Q and A session.
RSVP here.
Upcoming dates:
Naperville Contested Divorce Lawyers at Sterling Hughes, LLC
Are you ready to move forward? Call (312) 757-8082 to schedule a strategy session with one of our attorneys.
Family law can trigger an emotional roller-coaster. The turmoil involves not just the legal implications but also the psychological impact. The pivotal part of surviving this ordeal is having a proficient attorney at your side. Legal professionals that are adept at handling a Naperville contested divorce can make the process manageable while ensuring your interests are protected. Experienced Naperville divorce attorneys can steer you confidently through the complexities associated with family law.
Stepping into the Emotional Tug-of-War of Family Law
Sterling Lawyers stand out due to their comprehensive services and their pledge to clients seeking support. This accomplished team works relentlessly to alleviate clients' stress while striving for the best possible outcomes. With a primary goal of navigating the complex process in a swift and straightforward manner, they ensure clients' interests remain paramount. The depth of their understanding in this field sets them apart from other law firms in Naperville, making them the go-to for many locals.
A Tailored Approach to Each Case
We understand that each contested divorce case has unique nuances. Tailoring services to individual needs, they spend quality time understanding each client's distinctive situation and provide transparent quotes. The firm's fixed fee structure offers cost-effectiveness and eliminates surprises, a welcome change from the conventional hourly billing. This approach has led to increased client satisfaction and has played a significant role in gaining better outcomes.
Leveraging Years of Experience in Family Law
We bring vast experience to the table while serving clients. With knowledgeable attorneys adept at handling contested divorces, the team is committed to streamlining the process and making it affordable. This experience translates into a higher level of confidence and competence when dealing with family law matters, reassuring clients that they are indeed in capable hands.
Smooth Legal Proceedings
Sterling Lawyers is committed to minimizing disruptions and accelerating resolution during family law proceedings. They aim to make the legal process smooth and fast, ensuring a seamless transition and minimizing disruptions. Apart from covering legal proceedings concerning property division, child custody, support, and alimony, our attorneys are dedicated to achieving a resolution that reflects both parties' decisions, fostering collaboration and reducing conflict.
You Constant Companion
Navigating a contested divorce involves considering key factors such as children's well-being, financial implications, and emotional health. As circumstances can change over time, Sterling Lawyers offers modification services for existing arrangements. The attorneys guide clients through these modifications and provide ongoing support. The firm's commitment goes beyond initial consultation and legal representation by keeping clients informed and updated on their case progress.
The Key Factor in a Legal Battle
The advantages of working with an attorney with a successful track record are numerous. We come with significant experience and a proven track record in handling similar cases. Protecting children's best interests, ensuring fair distribution of assets, and promoting peaceful resolutions are the focal points in the process. An attorney acts as a strong advocate, guiding clients through the legal process, offering advice, and representing them at every step.
Mapping the Road to Resolution
The contested divorce process can be overwhelming with multiple steps such as initial consultation, filing documents, negotiation, and possibly court proceedings. Common challenges may include legal requirements, documentation, or dealing with opposing parties. Sterling Lawyers, armed with a profound understanding of family law, guides clients through each stage, ensuring a higher likelihood of achieving a favorable resolution.
Why an Initial Consultations Matter
If you are considering a contested divorce, the first step is to schedule a consultation with a divorce attorney. An initial meeting allows the lawyer to evaluate your unique circumstances, advise you on your rights, and discuss the options that may be available. While the specific legal requirements vary, the team at Sterling Lawyers can provide guidance tailored to your individual situation during this preliminary discussion. Engaging counsel in the early stages helps safeguard crucial documentation, prevent procedural mistakes, and lay the groundwork for a successful case down the road. Their knowledge can prove invaluable as you navigate this complex process.
For Immediate help with your family law case or answering any questions please call (312) 757-8082 now!
Frequently Asked Questions
What sort of documentation will I need to file a contested divorce in Naperville?
The documentation you'll need to file a contested divorce in Naperville usually includes a Petition for Dissolution of Marriage, which details the grounds for divorce. You will also need to fill out a set of financial affidavits showing your income, expenses, assets, and debts. Additional documents may include proof of residency in Illinois, evidence of your spouse's misconduct if it's the cause of divorce, proof of marital properties and assets, as well as any prenuptial or postnuptial agreements. It's recommended to seek the advice of a qualified divorce attorney to ensure all necessary documentation is correctly completed and submitted.
How can I prepare for my court appearance for my contested divorce case in Naperville?
Preparing for court appearance in a contested divorce in Naperville involves both mental and logistical preparations. First, familiarize yourself with the court procedures to help reduce any anxiety. Second, put together a comprehensive binder of all your required documents, with copies made for all parties involved. Practice your responses to possible questions to avoid sounding rehearsed but make your points clear. Lastly, dress appropriately as if for a professional job interview - neat, conservative, and respectful. Consulting with your attorney to discuss potential scenarios, questions and what to expect can be integral to your preparation.
Can I challenge the terms of a contested divorce in Naperville?
Yes, you can challenge the terms of a contested divorce in Naperville, but the process can be complex and requires adequate legal representation. If you disagree with the proposed terms, your attorney can help you negotiate those terms during pre-trial conferences and mediation. If an agreement cannot be reached, you can present your case in court where the judge will make the final ruling. You can present evidence and testimony supporting your argument. In some cases, even after the divorce decree is entered, you can appeal the court's decision or request a modification. However, this process entails strict rules and deadlines, so having an experienced contested divorce attorney is vital.