Naperville Child Custody Attorneys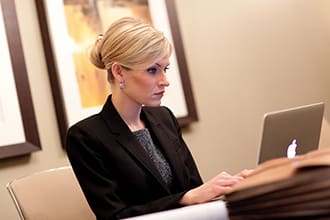 Join one of our experienced family law attorneys and learn about the divorce process, common issues, and participate in a Q and A session.
RSVP here.
Upcoming dates:
Naperville Child Custody Lawyers at Sterling Hughes, LLC
Are you ready to move forward? Call (312) 757-8082 to schedule a strategy session with one of our attorneys.
Strolling through the thorny path of child custody can feel like navigating a labyrinth. The intricate process often lays bare profound emotions and challenges, casting a shadow over what is already a tough period. Partnering with a compassionate and experienced attorney can help smooth this challenging journey, ensuring that you are not alone during this critical period. Tackling this legal case with Naperville divorce lawyers can offer numerous advantages, including faster resolution times, reduced stress, and a high probability of a favorable outcome.
Reliable Anchors in Rough Seas
Our attorneys have become the trusted beacon guiding families through child custody battles. What sets them apart is their compassionate approach, thorough understanding of family law intricacies, and a relentless commitment to achieving timely and favorable results for their clients. Sterling Lawyers is recognized for their adept handling of complex cases, their ability to simplify the process, and ensure the best interests of their clients are consistently protected. This commitment and devotion to addressing each client's unique requirements distinctly positions them among other law firms.
The Personalized Approach Required for Family Law
Understanding that no two child custody cases are alike, our team adopts a personalized approach. The team of lawyers take the time to comprehend each client's unique situation, providing transparent quotes and tailoring each plan of action based on individual needs. Offering a fixed fee pricing structure is just one way they manifest their dedication to customer satisfaction. This cost-effective strategy eliminates the common unpredictability associated with hourly billing, thus ensuring clients can receive comprehensive, high-quality legal representation without being burdened by escalating costs.
The Profound Family Law Journey
Our attorneys have an extensive background serving clients in the realm of family law. This extensive experience coupled with the knowledge of the intricacies of the legal process enable them to streamline proceedings for clients, offering them the support they require without unnecessary delays or strain to their finances. The seasoned attorneys, fluent in handling child custody matters, reassure clients that their case is being handled by capable individuals.
A Journey without Roadblocks
Sterling Lawyers is invested in making the family law process effortless and fast for their clients. They aim to minimize disruptions and maximize resolution efficiency, ultimately contributing to a smoother transition during this challenging time. The skilled team strives towards achieving clear solutions that mirror both parties' decisions, fostering collaboration and reducing conflict. They extend their services in handling associated legal matters like property division, child support, and alimony to provide a comprehensive approach to family law cases.
Beyond the Legal Horizon
The team understands that numerous factors come into play during a child custody battle, including the impact on children, financial implications, and emotional well-being. They provide modification services, as circumstances can change over time. The attorneys at Sterling Lawyers guide clients through these modifications and provide unending support throughout this journey. Their commitment to maintaining open communication with clients and providing regular updates on the case progression is testimony to their dedication to client satisfaction.
Making the Winning Choice
The role of an attorney in a family law case can't be underestimated. The selection of a competent attorney who has successfully handled similar cases elevates the chances for a successful outcome. Our professionals bring forth an impressive track record which instills confidence in clients. They place their primary focus on safeguarding children's interests, ensuring fair distribution of assets, and promoting peaceful conflicts resolution.
Untangling the Knots of Child Custody
The process involves several steps, including the initial consultation, filing documents, negotiations, and potentially court proceedings. It's vital to have competent legal guidance through each stage. Our family law attorneys are proficient in guiding clients through these stages while being ready to handle any complexities that may emerge during the proceedings. Their understanding of the nuances of child custody cases ensures a higher possibility of achieving a successful resolution.
Starting Strong with a Consultation
Engaging in the legal process requires thorough understanding and proper guidance. A consultation with a Naperville child custody attorney helps individuals better understand their rights and explore available options. Early consultation prevents potential legal pitfalls while establishing a strong foundation for a successful case. Their comprehensive approach and commitment to easing challenging family legal cases have shown their dedication to providing unmatched client service. Contact us for a consultation.
For Immediate help with your family law case or answering any questions please call (312) 757-8082 now!
Frequently Asked Questions
How do I enforce a Naperville child custody order if my ex is not complying?
If your ex is not complying with a Naperville child custody order, you should document all violations and consult your attorney about enforcement options. They may first seek compliance by sending a demand letter. If that fails, filing a contempt motion asks the court to compel adherence to the order. This can result in fines or jail time for the violating party. Severe or repeated violations may prompt the court to modify the existing custody order. Your attorney can advise the best approach based on the circumstances to ensure your custody rights are protected.
What is the difference between legal and physical custody in Naperville?
In Naperville, legal custody refers to decision-making authority for a child, while physical custody refers to where the child primarily resides. Joint legal custody means both parents share responsibility for important decisions about education, health care, religion, etc. Sole legal custody gives one parent exclusive rights to make these choices. Joint physical custody indicates the child lives equally with both parents. Sole physical custody means the child lives predominantly with one parent who makes day-to-day decisions. Custody arrangements can mix different types of legal and physical custody in Naperville.
How can I minimize the impact of a custody battle on my child in Naperville?
To minimize the impact of a custody battle in Naperville, keep arguments private, avoid putting kids in the middle, maintain consistency in schedules/rules, get counseling to cope with stress, be flexible with the other parent when reasonable, and reassure kids they are loved. Refraining from disparaging the other parent around the kids and not prolonging the fight after resolution can also help protect children. An amicable settlement or mediation is ideal. But even in litigation, being mindful of the child's wellbeing can reduce negative effects.