Naperville Military Divorce Attorneys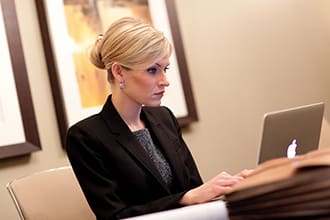 Join one of our experienced family law attorneys and learn about the divorce process, common issues, and participate in a Q and A session.
RSVP here.
Upcoming dates:
Naperville Military Divorce Lawyers at Sterling Hughes, LLC
Are you ready to move forward? Call (312) 757-8082 to schedule a strategy session with one of our attorneys.
Experiencing a military divorce can feel like an uphill battle, filled with legal complexities and emotional tumult. At such a time, seeking assistance from a legal advocate can be invaluable. Attorneys with in-depth knowledge about the legalities of family law can help make the process streamlined and hassle-free. Sterling Lawyers, based in Naperville, Illinois, provides much needed guidance and assistance in this challenging time.
Weathering the Emotional Storm of Military Divorce
Our Naperville divorce lawyers are proficient in navigating the legal challenges of military divorces. They offer irreplaceable services and assistance, making them the go-to choice for clients in Naperville. They are dedicated to making the process straightforward and stress-free, always putting the clients' interests first. Our team has set a high benchmark when it comes to dealing with family law cases. Their personalized attention and tailor-made solutions enhance every client's experience.
Tailored Solutions to Family Law
Understanding that every case is unique, we offer a personalized approach. Each of our lawyers take time to understand the specific needs of their clients and tailor services that best fit individual requirements. The firm offers a fixed fee pricing structure, eliminating any unpredictable costs usually associated with hourly billing. Having comprehensive, high-quality legal representation without worrying about escalating costs is a boon for those engaging in legal proceedings.
Harnessing the Power of Experience
We have a long history of helping clients navigate their family law matters with excellence. Our team's knowledge is profound, which grants clients a level of confidence when entrusting their cases to the firm. We aim to make the legal process as straightforward as possible. In addition, we want to make it affordable for clients, ensuring that they receive the support they need without any unnecessary delays.
Pledging a Seamless Legal Process
Sterling Lawyers is committed to ensuring their clients' proceedings are as smooth and hassle-free as possible. Their priority is to protect the clients from unnecessary disruptions and provide a speedy resolution to their cases. They handle legal proceedings such as property division, child custody, alimony and more, providing a comprehensive approach to any family law case. The firm is committed to facilitating a peaceful resolution that reflects the decisions of both parties involved.
Continuous Support through Your Journey
Military divorce can have profound impacts on all aspects of life, including emotional well-being and financial stability. Sterling Lawyers provide ongoing support with the understanding that circumstances may change over time. They guide clients through these changes and ensure they receive the maximum support needed. Maintaining open channels of communication and keeping clients updated on case progress is a high priority when working with the firm.
A Pivotal Decision in Military Divorce
Choosing an attorney with an accomplished record is essential when dealing with family law. Our successful track record brings confidence in clients and contributes to their peace of mind during the legal process. The attorney's role in a military divorce is crucial; they act as a strong advocate, providing advice and representation at every step.
A Roadmap to Understanding Legal Process
The process of navigating a military divorce involves various stages, including an initial consultation, filing documents, negotiation and potentially court proceedings. Sterling Lawyers guides clients through each stage, providing strategic advice and advocating for their best interests.
A Trusted Name in Naperville
Taking the first step towards a military divorce involves consulting with a knowledgeable attorney. A consultation is essential to understand individual rights and explore available options. Being a trusted choice for representation in Naperville, an early consultation can prevent legal pitfalls, preserve evidence and establish a solid foundation for a successful case. Remember, success in your case could be just a consultation away. Contact Sterling Lawyers for further information and begin your journey towards resolution today.
For Immediate help with your family law case or answering any questions please call (312) 757-8082 now!
Frequently Asked Questions
Can I file for divorce while my spouse is deployed from Naperville?
Yes, you can file for divorce in Naperville even if your spouse is currently deployed or stationed elsewhere. Military spouses are allowed to file for divorce in their state of residency, regardless of where the service member is located. Since jurisdiction is based on the spouse's residence, a Naperville resident can petition for divorce there. Deployment does not change the filing procedures or requirements. Your Naperville attorney can still represent you and advance the case despite your spouse's absence during their deployment.
What happens if my spouse committed adultery during a deployment?
If your spouse committed adultery during a deployment, it could significantly impact divorce and custody proceedings. Adultery is forbidden under the Uniform Code of Military Justice and grounds for a fault-based divorce in Illinois. Your attorney can file citing adultery as the reason to potentially obtain a more favorable settlement. Custody may also be affected as adultery shows poor moral character and judgment. Evidence proving the adultery should be gathered. The circumstances may warrant modifying custody, support or property division in your favor.
How do I serve divorce papers to my active duty spouse from Naperville?
To serve divorce papers to an active duty spouse from Naperville, you have a few options: 1) Send a process server to your spouse's base; 2) Hire a certified proxy server near the base; 3) Contact your spouse's commanding officer and request they facilitate service; 4) Mail the papers via certified mail with return receipt. Your Naperville attorney can advise the best method to ensure proper service while your spouse is active duty, even if they are deployed or at a base far from Naperville.