Naperville Paternity Attorneys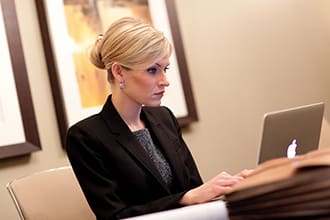 Join one of our experienced family law attorneys and learn about the divorce process, common issues, and participate in a Q and A session.
RSVP here.
Upcoming dates:
Naperville Paternity Lawyers at Sterling Hughes, LLC
Are you ready to move forward? Call (312) 757-8082 to schedule a strategy session with one of our attorneys.
Dealing with paternity issues can be a daunting and emotionally challenging journey. Given the legal intricacies and personal implications, the need for a proficient legal representative is crucial to navigate through these complexities. Sterling Lawyers, located in Naperville, Illinois, provides comprehensive legal services to help individuals smoothly navigate through the process. Each Naperville family law attorney offer a comfort in the storm, ensuring a streamlined and hassle-free experience through these critical times.
Trusted Voices in Naperville's Paternity Legal Scene
Our team has become a preferred choice for many clients seeking representation in family law matters. What sets us apart from other law firms is the knowledge of our seasoned attorneys who are committed to relieving clients' stress and achieving favorable outcomes. Each lawyer aims to make the process as straightforward as possible, allowing for the protection of their clients' best interests.
Customized Legal Services: Putting You First
We understand that every legal case is unique. We make it a point to comprehend each client's specific needs and adapt their strategies accordingly. Not only do they provide transparent quotes, but we also offer a fixed fee pricing structure, eliminating unexpected costs. This personalized approach brings many advantages including greater client satisfaction and more successful outcomes.
Deep Roots in Family Law
The attorneys at the law firm have a wealth of experience in dealing with complex family law matters. This vast knowledge of the process ensures clients receive the necessary support without unnecessary financial strain or delay. Their comprehensive understanding of the legal landscape results in a higher level of confidence when dealing with family law issues, providing reassurance to clients.
A Commitment to Seamless Legal Proceedings
As part of their commitment to their clients, Sterling Lawyers strive to minimize disruptions and facilitate the resolution of family law proceedings. They aim to make the process as painless and quick as possible. Their professional attorneys are adept at handling all facets of family law cases, fostering an environment of collaboration, and reducing conflict.
Consistent Support throughout Your Journey
Dealing with paternity involves various factors such as financial implications, impact on children, and emotional well-being. We provide modification services as well because we understand that circumstances can change over time. We guide clients through these modifications and offer support throughout the journey, maintaining clear communication channels and keeping clients informed about their cases' progress.
The Critical Role of a Proven Attorney
Working with an attorney who has a proven track record is essential. Sterling Lawyers bring years of experience to the table, providing peace of mind during legal proceedings. Their primary focus in paternity is to safeguard the best interests of the child, ensure fair asset distribution, and promote peaceful resolutions. They act as strong advocates, guiding clients through the process and providing representation at every step.
Pathway to Certainty in Your Journey
Paternity proceedings involve various stages from initial consultation to potential court proceedings. We effectively navigate these stages, providing strategic advice and advocating for their clients' best interests. We understand the common challenges that clients may face during legal proceedings and are well-prepared to counter them. The unique strategies employed by these lawyers allow clients to navigate cases effectively, increasing the likelihood of favorable resolutions.
The Power of Initial Consultation
Starting the process begins with a consultation. It is vital to talk to a Naperville paternity attorney at Sterling Lawyers to assess your situation, understand rights, and explore possible options. Navigating the complexities of paternity can be overwhelming. However, with our help, the journey becomes less intimidating. Eligibility for the process depends on jurisdiction and individual circumstances. Seeking legal counsel in the initial stages offers advantages like steering clear of legal traps, safeguarding proof, and constructing a robust groundwork for a winning case. Get in touch with a skilled group of attorneys now.
For Immediate help with your family law case or answering any questions please call (312) 757-8082 now!
Frequently Asked Questions
What rights does an unwed father have in Naperville?
An unwed father in Naperville has few rights before legally establishing paternity. He has no presumed parental rights without being married to the mother. Until paternity is voluntarily acknowledged or proven in court, he cannot seek custody, visitation, or input on adoption. Once established as the legal father, he gains rights to request custody, parenting time, and involvement in major decisions concerning the child. But paternity must first be confirmed for an unmarried father's rights to fully take effect.
How long do I have to establish paternity in Naperville?
In Naperville, you need to establish paternity as early as possible to exercise your parental rights. If married, paternity is presumed. If unmarried, paternity can be voluntarily acknowledged at birth or proven through court order later. But actions to establish paternity must be taken by the time the child turns 2 years old. After 2 years, you would need consent from the mother or permission from the court. Do not wait until the child is older to take steps to establish paternity or you risk losing rights in Naperville.
Do I need a Naperville paternity lawyer if I'm certain I'm the father?
Even if you are certain that you are the father, having professional legal representation is advisable when establishing paternity in Naperville. There are legal processes, paperwork, and procedures a lawyer can help navigate. A paternity attorney can also advise you on important related issues like custody, visitation, and child support that will be impacted. Establishing your rights as a father is complex, so working with a Naperville paternity lawyer is recommended to protect yourself and your relationship with your child.