Naperville Property Division Attorneys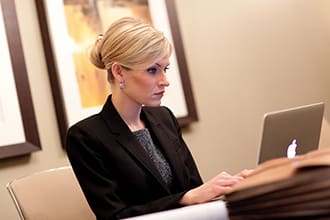 Join one of our experienced family law attorneys and learn about the divorce process, common issues, and participate in a Q and A session.
RSVP here.
Upcoming dates:
Naperville Property Division Lawyers at Sterling Hughes, LLC
Are you ready to move forward? Call (312) 757-8082 to schedule a strategy session with one of our attorneys.
Property division is an emotional journey packed with challenges and complexities. Sterling Lawyers, located in Naperville, Illinois, appreciate the hardships individuals face when dealing with such a complicated process. This underlines the importance of seeking seasoned legal guidance during this critical time. A Naperville family law lawyer with honed skills in this field can streamline the legal process, alleviating much of the pressure and stress, while also providing the reassurance and guidance needed to achieve a favorable outcome.
The Emotional Labyrinth of Property Division
We take pride in our trust from clients seeking representation in the realm of family law. We focus on alleviating stress and working diligently to ensure a satisfactory outcome. The team aims for a swift and simple resolution of cases, fervently protecting the best interests of their clients. What sets us apart from other law firms in Naperville is their thorough understanding and extensive capability in this field. Their commitment to providing personalized attention further enhances the client experience.
Tailored Services for Your Unique Needs
Sterling Lawyers pays particular attention to understand the unique needs of each client. Recognizing that every individual's circumstances vary, they adapt their services to meet these specific requirements. This meticulous approach encompasses a comprehensive understanding of the client's situation and providing an upfront, transparent quote. The firm operates on a fixed fee structure, eliminating the unpredictability commonly associated with hourly billing. Clients can therefore avail comprehensive, high-quality legal representation without fear of escalating costs.
Time-Tested Experience in Family Law
Each of our lawyers come with an impressive background serving clients in family law. This deep-rooted foundation allows them to offer a high degree of skill when dealing with family law. The firm is dedicated to streamlining the process while ensuring it remains financially accessible for their clients. Their extensive experience translates into a greater sense of assurance for their clients, reinforcing that their legal matters are being handled by competent professionals.
Paving the Way for Smooth Legal Proceedings
We make it our mission to reduce disruptions and speed up resolution during family law proceedings. Our ultimate objective is to simplify the process of property division for their clients and minimize any undesirable impact on their lives. We focus on achieving a transparent resolution that reflects the consensus of both parties, fostering collaboration and minimizing conflict.
Sustained Support in Your Journey
Going through property division requires careful consideration of several factors, like the impact on children, financial implications, and emotional well-being. Sterling Lawyers are equipped to guide clients through these changes and provide ongoing support. Their services extend beyond the initial consultation and legal representation, ensuring clients are regularly updated on their case's progress. Additional resources, such as access to legal research material and educational workshops, are available, demonstrating the firm's dedication to maintaining long-term relationships with clients.
Choosing The Attorney That Fits Your Needs
The advantages of working with an attorney who has successfully handled similar cases are immense. An attorney's experience and a proven track record are crucial factors when making this selection. The main concern is always towards protecting the best interests of children, ensuring fair distribution of assets and promoting peaceful resolutions. A family law attorney can provide clients with robust advocacy and guide them through the legal process, providing advice and representation at every step.
Traversing the Legal Terrain
The process involves several stages including initial consultation, filing documents, negotiation, and potentially court proceedings. There can be challenges or complexities that may arise during proceedings, such as dealing with legal requirements or opposition parties. Sterling Lawyers, armed with their knowledge in property division matters, can successfully guide clients through each stage, providing strategic advice and advocating for their best interests.
Knowledge is Your Best Advocate
Beginning the process involves a consultation with an attorney to evaluate your situation, understand your rights, and explore available options. Failure to seek legal advice when dealing with family law matters could lead to significant risks and implications. Consulting with a property division attorney can empower individuals by providing them with a clear understanding of their rights, options, and potential outcomes. An early consultation will prevent legal pitfalls, preserve evidence and establish a strong case foundation. Schedule a consultation with one of our legal professionals today.
For Immediate help with your family law case or answering any questions please call (312) 757-8082 now!
Frequently Asked Questions
How do you determine the value of assets in a Naperville divorce?
In a Naperville divorce, assets like your home, vehicles, investments, retirement accounts, and personal property will need to be valued to equitably divide marital property. Real estate is valued by appraisals. Vehicles by blue book values and dealers. Investments and retirement accounts by account statements. Other personal property by garage sale value or price guides. Unique assets may need professional valuations. Values are determined as close to the divorce date as possible. Your attorney can help obtain accurate valuations for all marital assets to negotiate a fair settlement.
What happens if my spouse hides assets during a Naperville divorce?
If your spouse hides assets during a Naperville divorce, your divorce attorney can take steps to uncover this and ensure an equitable division. They may subpoena financial records, conduct asset searches, and compel your spouse to produce documentation through formal discovery. Depositions and interrogatories can also reveal hidden assets. If assets are still not disclosed, the judge can assign values to the hidden assets and award them to you. Intentional hiding of assets may be considered fraud and impact the outcome. Your attorney has tools to minimize the chances your spouse conceals marital property.
What happens if my spouse racks up debt during a Naperville divorce?
If your spouse racks up substantial joint marital debt during a Naperville divorce, document the amounts and reasons thoroughly. Work with your attorney to petition the judge to assign this "dissipated" debt solely to your spouse when equitably dividing marital property. Wasteful spending or hiding of money to avoid division can backfire, with your spouse bearing the liability. Freezing joint credit accounts may prevent damage. Awarding you a greater share of assets can help offset your spouse's reckless debt accrual in Naperville divorce proceedings.