Chicago Child Custody Attorneys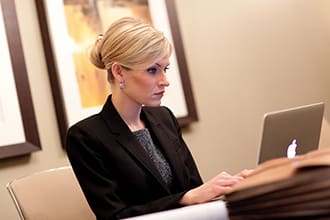 Join one of our experienced family law attorneys and learn about the divorce process, common issues, and participate in a Q and A session.
RSVP here.
Upcoming dates:
Chicago Child Custody Lawyers at Sterling Hughes, LLC
Are you ready to move forward? Call (312) 757-8082 to schedule a strategy session with one of our attorneys.
The path of child custody is often fraught with emotional upheaval and complex legal issues. This is especially true when parents in Chicago, Illinois are unfamiliar with the intricacies of family law. Having Chicago divorce lawyers by your side not only simplifies the process but also ensures that your interests are well protected. The compassionate guidance of a professional legal ally can make a world of difference in times of crisis.
Understanding the Complexity of Family Law in Chicago
Sterling Hughes, a reputable law firm based in Chicago, Illinois, offers exceptional representation in family law matters. Our legal team is dedicated to reducing your stress by swiftly navigating the labyrinth of legalities. We aim to protect your best interests and resolve family law issues as smoothly as possible. Our extensive knowledge and deep sense of commitment set us apart from other law firms in the city. Known for our personalized attention, our lawyers strive to enhance each client's experience.
Embracing a Custom-Designed Approach for Your Legal Needs
Every child custody case is unique and requires understanding and consideration to ensure that each client's specific needs are addressed. We invest time empathetically understanding the unique dynamics of your situation. We provide transparent quotes and tailor our services to provide the best possible legal outcomes. Our fixed fee pricing structure eliminates the element of surprise, common with hourly billing, delivering comprehensive, high-quality legal representation without hidden costs.
Diverse Family Law Experience
Sterling Hughes boasts an extensive portfolio of serving clients with remarkable dedication and professional prowess. Our deep knowledge of child custody proceedings and our commitment to streamlining the process provide confidence to our clients. We're dedicated to providing quality legal support without unnecessary delays or financial strain. Our legal team's collective experience equips us to navigate complex cases with confidence.
Streamlining Your Legal Journey
Our goal is to streamline your journey through the process, minimizing disruptions and ensuring smooth transitions. Our lawyers work diligently on legal proceedings including property division, child custody and support, and alimony, ensuring a collaborative approach to family law issues. We're committed to resolving issues amicably, fostering collaboration, and reducing conflict.
Assisting You Through the Twists and Turns of Child Custody
Navigating child custody matters often involves managing different factors such as the emotional well-being of children, financial implications, and maintaining mental health. Our attorneys provide ongoing support beyond the initial process. We guide our clients through any modifications that might be required due to changes in circumstances, ensuring continued assistance. We maintain open communication channels and provide regular updates on the progress of your case.
Making the Right Choice When Selecting Your Legal Advocate
Choosing a competent attorney with a track record of successfully handling similar cases gives you an edge in legal cases. Numerous testimonials from satisfied clients bear testimony to our commitment and professionalism. The lawyers at the firm have deep knowledge of family law, are familiar with local courts and judges, and are experienced in both negotiation and litigation. They guide clients meticulously through the legal process and act as strong advocates providing advice and representation at every step.
A Glimpse into the Legal Process
Dealing with child custody cases involves understanding the legal process including filing documents, negotiation, and possible court proceedings. It's crucial to know what to expect during this journey, including potential challenges and the need for open communication with your attorney. Our lawyers guide clients through each stage, providing strategic advice and advocating for their best interests.
The Value of Taking Immediate Action
Starting the process requires understanding your eligibility based on jurisdiction and individual circumstances. It's advisable to consult with a Chicago child custody attorney to evaluate your situation. Failure to seek legal advice can lead to various risks and implications. A consultation provides a clear understanding of your rights, options, and potential outcomes. Consultation at an early stage helps prevent legal pitfalls, preserves evidence, and sets a strong foundation for a successful case.
Navigating child custody calls for quality legal assistance due to its complex nature. A competent attorney by your side can ease the process significantly, ensuring personalized service throughout each stage. Sterling Hughes, with its pool of professional lawyers, stands out as a reliable choice for representation in Chicago, Cook County, Illinois. We encourage you to take the next step and contact us for a consultation or further information on how we can assist you in achieving a positive outcome.
For Immediate help with your family law case or answering any questions please call (312) 757-8082 now!
Frequently Asked Questions
What are my chances of getting sole physical custody of my children in Chicago, IL?
In Chicago, the chances of getting sole physical custody depend on the facts. If evidence shows the other parent is unfit or poses substantial risk, sole custody is more likely. But courts favor involvement of both parents. To obtain sole physical custody, you must prove this arrangement is best for the child, such as through records of abuse, neglect, domestic violence, or parental absence. An attorney can advise if arguing for sole custody is reasonable given your circumstances.
How will a history of substance abuse impact custody rights?
A history of substance abuse can be detrimental. Records of credible treatment may help alleviate concerns. But ongoing abuse or addiction makes joint or sole custody unlikely until resolving the problem. Supervised visitation may be ordered. Complete treatment programs and demonstrate sobriety before pursuing custody. Consult your Chicago custody lawyer regarding how to dispute any unproven claims of abuse.
In Chicago, how is the child's preference considered in determining custody?
Judges must consider the child's preferences once they are mature enough to express informed views. There is no set age, but over 14, strong consideration is given to their wishes. Younger children may be given input if they can articulate sound reasoning. However, the judge ultimately decides based on best interests, not just the child's desires. Discuss advising the judge of your child's wishes with your Chicago custody attorney.