Chicago Contested Divorce Attorneys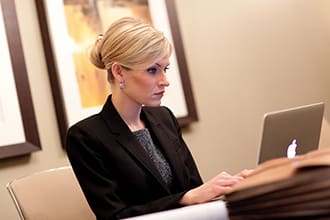 Join one of our experienced family law attorneys and learn about the divorce process, common issues, and participate in a Q and A session.
RSVP here.
Upcoming dates:
Chicago Contested Divorce Lawyers at Sterling Hughes, LLC
Are you ready to move forward? Call (312) 757-8082 to schedule a strategy session with one of our attorneys.
Going through a contested divorce journey can often feel like navigating stormy seas, with its myriad of emotional turmoil and multifarious legal obstacles. Amid this daunting scenario, the Chicago divorce attorneys step in as your trusted lighthouse, guiding you safely through the choppy waters of legal procedures. Their seasoned guidance serves as a beacon, illuminating your path with insight into your rights and responsibilities, thereby instilling confidence in your decision-making amid these turbulent times.
A Law Firm That Understands the Emotional Maze of a Contested Divorce
Sterling Hughes stands as a beacon of hope for individuals seeking legal representation for contested divorces in Chicago, Illinois. Known for their genuine commitment towards their clients, the firm's attorneys aim to ensure an effortless journey through the often-complex legal terrain of divorce. Their extensive knowledge and commitment to the job set them apart from other law firms in the city. They take pride in their personalized approach to every case, ensuring each client is given the attention they deserve.
Embracing A Client-Centered Approach
Understanding every individual's unique needs for a contested divorce in Chicago is at the core of Sterling Hughes' approach. The firm takes time to understand each client's specific situation and tailors their services accordingly. They offer a fixed fee pricing structure, eliminating the surprises commonly associated with hourly billing. This approach leads to client satisfaction, as it ensures comprehensive, high-quality legal representation without the worry of escalating costs.
The Value of Rich Experience in Family Law Matters
The team at Sterling Hughes has a rich background in dealing with all aspects of family law. Their knowledge of the legal process and commitment to making it affordable and hassle-free for clients is commendable. This extensive experience reassures clients that they are in able hands, capable of handling whatever complexities the legal case might throw their way.
Smooth Sailing with through Legal Challenges
Sterling Hughes is steadfast in its commitment to ensure smooth legal proceedings. They strive to streamline the process, ensuring a swift resolution without unnecessary delays. From property division to alimony and child custody, the law firm's lawyers ensure all aspects of family law are addressed, reducing conflict and fostering collaboration.
Constant Support Through Your Contested Divorce Journey
The emotional and financial implications of a contested divorce can be significant, making it essential to consider every aspect carefully. The team at Sterling Hughes offers ongoing support throughout the journey, assisting clients with modifications as circumstances change over time. They also provide other vital resources such as educational workshops, assuring clients that they have a reliable partner for the long haul.
Why The Right Attorney Makes All the Difference
Selecting a seasoned attorney is critical when dealing with family law matters. Choosing an attorney from Sterling Hughes would mean partnering with someone who has successfully handled numerous similar cases before. This track record instills confidence and peace of mind in clients knowing they have a strong advocate on their side through every step of their contested divorce case.
Unraveling the Contested Divorce Process
The contested divorce process is usually extremely convoluted, filled with challenges and potential delays. The attorneys at Sterling Hughes guide clients through every phase of the process, from initial consultation to negotiation and, if necessary, court proceedings. Their knowledge of family law ensures that they can effectively manage any complexities that may arise, leading their clients towards a satisfactory resolution.
Overcoming the Legal Hurdles
Embarking on the contested divorce process entails understanding one's rights and exploring available options. Consulting with one of Chicago's spousal support attorneys is crucial, as eligibility requirements vary based on jurisdiction and individual circumstances. A consultation with an attorney from Sterling Hughes can offer invaluable insights into your legal standing, ensuring you are well-equipped to handle any challenges that might come your way.
Dealing with a contested divorce can be a trying experience. However, with the right support from an experienced law firm such as Sterling Hughes, the journey can become more manageable. Their personalized approach, coupled with their extensive experience and commitment to smooth proceedings, ensures clients can focus on what truly matters while they handle the legal intricacies. Individuals in Cook County, where Chicago is located, looking for assistance with their contested divorce cases are encouraged to reach out to Sterling Hughes for a consultation. They stand ready to serve the Chicago community with unwavering dedication, guiding every client towards a resolution that best suits their situation.
For Immediate help with your family law case or answering any questions please call (312) 757-8082 now!
Frequently Asked Questions
Should I consider settlement offers before trial in a Chicago contested divorce?
Before proceeding to trial in a contested Chicago divorce, you should carefully consider any reasonable settlement offers, with guidance from your divorce attorney. Litigation is expensive, emotionally draining, and the outcome uncertain. Settling allows more control over the terms of divorce regarding assets, support, custody arrangements. Unless offers are wholly inadequate, settlement often makes better financial and emotional sense than the risks of court.
How can I get an accurate valuation of my spouse's business assets in a contested Chicago divorce?
Accurately valuing business assets in a contested Chicago divorce may require hiring a forensic accountant or valuation professional as a consultant or witness. They can review tax returns, financial statements, and business records to analyze cash flows, assets, debts, and other factors to determine fair market value. Depreciated book value may differ greatly. Get an independent, experienced valuation professional to refute any unrealistic figures your spouse proposes.
Can changing my name or address tip off my spouse before I file a contested Chicago divorce?
Yes, changing your name or address prior to filing for contested divorce in Chicago could tip off your spouse, giving them a chance to hide assets or change their own filing domicile. To maintain advantage, wait until you have engaged a lawyer and are ready to serve divorce papers before altering names or contacts. Any changes should be done swiftly to achieve proper legal service of process in the Chicago contested divorce filing.