Chicago Spousal Support Attorneys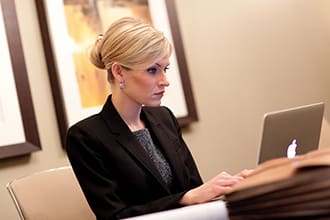 Join one of our experienced family law attorneys and learn about the divorce process, common issues, and participate in a Q and A session.
RSVP here.
Upcoming dates:
Chicago Spousal Support Lawyers at Sterling Hughes, LLC
Are you ready to move forward? Call (312) 757-8082 to schedule a strategy session with one of our attorneys.
The process of navigating spousal support is an emotional and complex journey, fraught with challenges. Having the right Chicago divorce lawyer by your side can make this process significantly more manageable, providing much-needed reassurance during this critical time. At Sterling Hughes, we offer clients our extensive knowledge and professional touch to help guide you through this legal maze.
Unraveling the Emotional Threads of Spousal Support
Sterling Hughes is a trusted choice for clients seeking representation in Chicago. We bring a unique combination of dedication, acumen, and personal attention to each case, all focused on reducing client stress and securing favorable outcomes. Our legal team aims to provide a streamlined and straightforward process, protecting client interests with our proficient understanding of this legal area's nuances.
Tailored Legal Strategies for Your Unique Circumstance
Every alimony case is unique in its requirements and demands. We understand this and tailors our services to meet each individual client's specific needs. Offering a transparent quote after understanding your unique situation, our fixed fee pricing structure eliminates uncertainties associated with hourly billing. Clients benefit from receiving comprehensive, high-quality legal representation without worrying about escalating costs.
Leveraging Our Widespread Family Law Wisdom
Our attorneys possess a vast amount of experience in dealing with family law matters. They know how to navigate these cases efficiently to ensure clients receive the necessary support without delays or financial strain. Their deep understanding of spousal maintenance matters enables them to conduct the procedures with a higher level of confidence and competence, reassuring clients that their cases are in capable hands.
Our Promise for Uninterrupted and Efficient Proceedings
We strive for smooth and hassle-free legal proceedings. Our attorneys work to make the alimony process effortless and fast, reducing stress and ensuring a smooth transition for clients. Our lawyers handle various legal aspects like property division, child custody and support with dexterity, reflecting in their ability to foster collaboration and reduce conflict.
Persevering Support Throughout Your Legal Adventure
Navigating through spousal support involves considering various factors like the impact on children, financial implications, and emotional well-being. The attorneys at Sterling Hughes not only guide clients through these aspects but also provide ongoing support for potential future modifications. Apart from legal consultation and representation, we ensure clear communication channels, regular updates, and additional resources to assist clients throughout the journey.
Choosing Your Legal Ally
The decision to work with an attorney with a proven track record and successful handling of similar cases has its own merits. Our track record instils peace of mind and confidence in clients. Our focus on aspects like protecting the best interests of children, ensuring fair distribution of assets, promoting peaceful resolutions makes us a reliable choice for your legal proceedings.
Charting Your Course Through Legal Proceedings
A typical spousal maintenance case involves steps like initial consultation, filing documents, negotiation, and potentially court proceedings. Our understanding enables us to guide clients through each stage, providing strategic advice while advocating for their best interests.
The Necessity of Skilled Navigation
The legal journey for alimony should start with a consultation. Eligibility for this process varies based on jurisdiction and individual circumstances. Sterling Hughes provides consultation to evaluate individual situations. Our guidance empowers individuals by providing a clear understanding of their rights, options, and potential outcomes. In addition, early consultation can prevent legal pitfalls, preserve evidence, and establish a strong foundation for a successful case.
As we trace back through the crucial points discussed, it is clear that having an experienced attorney by one's side makes the process of spousal support in Chicago significantly more manageable. With our commitment to personalized service, clients can expect a trustworthy legal companion easing their challenging journey. If you're located in Cook County where Chicago resides, don't hesitate to reach out to us to understand how we can assist in achieving a positive outcome for you.
For Immediate help with your family law case or answering any questions please call (312) 757-8082 now!
Frequently Asked Questions
What impact does cohabitation have on spousal support in Chicago?
In Chicago, proof that the receiving spouse is cohabiting with a new partner can be grounds to seek a modification or termination of spousal support. The court may suspend or reduce payments if the supported ex-spouse is essentially being supported by the new live-in partner. However, merely dating would not warrant changes to the existing Chicago alimony order.
What are common negotiation mistakes to avoid regarding spousal support?
Common mistakes to avoid when negotiating spousal support in a Chicago divorce include failing to forecast future financial needs, overlooking tax implications, blindly agreeing to inadequate terms just to settle quickly, failing to disclose assets/income, or making threats about support during custody disputes. Consult closely with an experienced Chicago divorce lawyer regarding reasonable support proposals.
Does spousal support end upon remarriage in Chicago?
Under the Illinois Marriage and Dissolution of Marriage Act, spousal support obligations in Chicago generally terminate upon the receiving spouse's remarriage or death of either party. However, the settlement agreement or final judgement can specify otherwise if agreed to. Permanent maintenance may continue despite remarriage. Discuss impact of remarriage on existing Chicago alimony awards with your divorce lawyer.