Attorney Tiffany A. Biedermann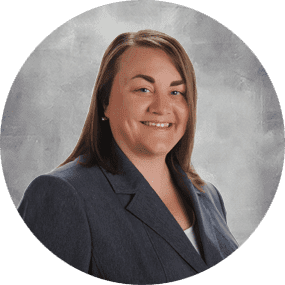 Practice Areas:
Divorce, Child Custody, Child Support
Primary Location:
Green Bay, WI
Experience:
Licensed Since 2018
Average Client Rating for
Tiffany A. Biedermann

About Tiffany A. Biedermann
(also known as Tiffany Ann Biedermann, Tiffany Biedermann, Tiffany A. Vogel, Tiffany A. Vogel Biedermann)
Every family is made up of unique stories and individuals. But when going through a divorce, people are forced to redefine what family is. Attorney Tiffany A. Biedermann is committed to helping her clients get what they need to make the transition to a better future smoothly.
Tiffany is a hardworking family law attorney who primarily focuses on the areas of divorce, child custody, collaborative law, and mediation. Previously, she worked as an attorney at Godfrey & Kahn, S.C. There, she became well acquainted with complex legal matters, handling business transactions and real estate law.
Throughout her legal career, Tiffany found that interpersonal relationships were often at the heart resolving tough cases. During her work in real estate law, she remembers handling a sale of land belonging to four siblings that did not get along. While the law was important, it was vital to get the family to agree to move forward – a lesson she takes to heart.
During her almost ten years as a paralegal at Thrivent Financial, Tiffany discovered a genuine passion for helping people. Often, she helped those who had recently lost of a loved one, guiding them through the claims process. It was seeing the positive changes people could achieve with great legal help that inspired her to pursue her own legal career.
Now, as a family lawyer, Tiffany is dedicated to helping people through a difficult and defining period of their life. As an avid learner, she relishes in finding thoughtful, simple solutions to complex problems that empower her clients. No stranger to working at a fast pace, she also makes sure to give every one of her clients the time they need to feel heard.
Are you ready to move forward? Call (262) 221-8123 to schedule a strategy session with one of our attorneys.
Tiffany earned her law degree from the Mitchell Hamline College of Law, while simultaneously working a full-time job with a family. During that period, she also found time to be a member of the Native American Law Student Association.
A Wisconsin native with a large extended family, Tiffany is often exploring state parks or going birding at Bubolz Nature Preserve. One of her favorite aspects of the state is experiencing each town or city's unique culture – from Madison's bike and beer culture to Appleton's outdoor music culture.
Tiffany, along with her husband and daughter, loves to camp. More often than not, this results in a bit of rain and misadventure, which does nothing to slow them down. When not out trampling through the mud, she might be found seeing a performance at the Fox Cities Performing Arts Center with the family.

University of Wisconsin-Stevens Point
Bachelor of Arts: Music and Environmental Ethics (2001)
www.uwsp.edu