Fond du Lac Child Custody Attorneys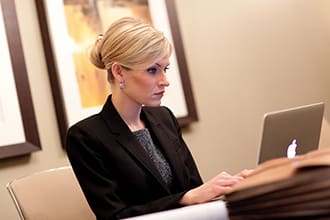 Join one of our experienced family law attorneys and learn about the divorce process, common issues, and participate in a Q and A session.
RSVP here.
Upcoming dates:
Tue, Dec 5 at 5:30pm
With
Attorney Mike Kyrios
Fond du Lac Child Custody Lawyers at Sterling Lawyers, LLC
Legal Options that Work for You
There are three basic separation paths depending on your situation. If you're not sure what to choose or are ready to take the next step, call to speak with an attorney for case-specific advice.
Uncontested
Help from the Pros for Simpler Cases
Starting at $2750
Best when you both agree on most separation issues
Get help preparing the paperwork
Ask question at legally complex points
Have peace of mind with your settlement
Mediated
Greater Level of Help for Amicable Situations
$3,500 - $6,500/couple
Most amicable process for long-term harmony
Neutral mediation attorney guides you from start to settlement
Reduce conflict by deciding on property division and custody matters together
Fraction of contested divorce costs
Contested
When You Need an Advocate in Your Corner
$499/mo - $100,000
Best for adversarial relationships
Necessary if abuse, substance abuse, or violence is present
Your personal negotiation and litigation team
Critical when trust is an Issue
Child custody can undoubtedly represent a profoundly emotional journey. The complexities and challenges may seem daunting, but we are here to guide you through this critical time. Our team understands the importance of skilled legal guidance. Fond du Lac divorce lawyers at the firm can help navigate the maze of legalities with ease, ensuring that this strenuous process is streamlined and hassle-free.
Making the Complex Simple
We have carved a niche as a trusted law firm dealing in family law. Our lawyers are dedicated to relieving clients' stress and achieving favorable outcomes. Unique features offered by our law firm make us a popular choice for clients seeking child custody representation. Each one of our lawyers stand apart from others due to their commitment to personalized attention and their goal of navigating this complex process quickly and effortlessly.
Our Unique Vision to Personalizing Your Needs
Understanding the unique needs of each client, the attorneys at Sterling Lawyers put their client's individual needs first. In addition to providing transparent quotes, they understand unique situations and tailor services accordingly. Their fixed fee pricing structure ensures cost-effectiveness without any hidden surprises. The resulting comprehensive, high-quality legal representation offers a significant peace of mind.
Capitalizing on Extensive Family Law Experience
Our attorneys come with an extensive history of serving clients with profound knowledge of family law. They are committed to making the legal process affordable while ensuring clients receive the support they need without any unnecessary delays. This vast experience provides a higher level of confidence and competence when dealing with legal matters.
Ensuring Smooth Child Custody Proceedings
The law firm is committed to minimizing disruptions during legal proceedings, striving to streamline the legal process for their clients. Their goal is to simplify the child custody process as much as possible while ensuring a smooth transition. They handle various legal proceedings such as property division and alimony, providing a well-rounded approach to family law cases.
Our Commitment to Ongoing Support
Given the emotional toll, financial implications, and potential impact on children, our child custody attorneys provide ongoing support throughout the journey. In addition to addressing initial consultation needs and legal representation, we provide clear communication channels and regular updates on the progress of our family law cases.
Choosing the Right Attorney for Your Case
Working with an attorney who has successfully handled similar cases in the past brings substantial advantages. Sterling Lawyers maintains a particular focus on child custody cases, aiming at protecting the best interests of children and ensuring fair distribution of assets while promoting peaceful resolutions. Their profound knowledge of family law and familiarity with local courts instill confidence in their clients.
A Roadmap to Resolution
The child custody proceedings involve several steps including initial consultation, filing documents, negotiation, and possibly court proceedings. Clients may encounter legal requirements, documentation, or dealing with opposing parties as challenges during these proceedings. With their vast knowledge of child custody cases, Sterling Lawyers guides clients through each stage, providing strategic advice and advocating for their best interests.
The First Step in Understanding the Importance of a Consultation
If you're starting the child custody process, it's crucial to consult with an attorney to explore available options and understand your rights. With an early consultation, potential legal pitfalls can be prevented and a strong foundation for a successful case can be established. The complexities involved and the benefits of having a knowledgeable attorney by your side cannot be understated. We are committed to providing personalized service and easing this difficult process. Take the next step and contact Sterling Lawyers to discuss your individual cases.
For Immediate help with your family law case or answering any questions please call (262) 221-8123 now!
Frequently Asked Questions
What are my chances of getting sole custody of my children in Fond du Lac, WI?
Wisconsin courts prefer joint legal custody, meaning both parents share in major decisions about the children's upbringing. To obtain sole physical custody, Fond du Lac child custody attorneys must prove the other parent is unfit or unable to care for the children. Evidence of domestic violence, neglect or drug abuse may support an argument for sole custody.
How is child custody determined for unmarried parents in Fond du Lac, WI?
Unmarried parents have equal rights when it comes to custody in Wisconsin. If you are unmarried and seeking child custody, speak with a Fond du Lac attorney about establishing paternity and creating a parenting plan. Absent a court order, each parent has equal rights to physical placement of the child.
What can I expect at a child custody hearing in Fond du Lac, WI?
Both parents will testify and be cross-examined by the opposing attorney. The judge may also interview the children privately. Witnesses like teachers, doctors or family may provide testimony. A Fond du Lac child custody attorney can represent you and examine witnesses at the hearing.