Hoffman Estates Child Support Attorneys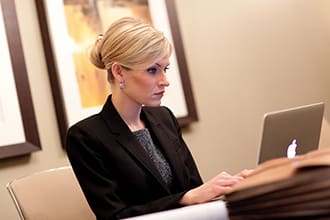 Join one of our experienced family law attorneys and learn about the divorce process, common issues, and participate in a Q and A session.
RSVP here.
Upcoming dates:
Hoffman Estates Child Support Lawyers at Sterling Hughes, LLC
Are you ready to move forward? Call (312) 757-8082 to schedule a strategy session with one of our attorneys.
The intricate journey that comes with dealing with child support can be overwhelming. It often involves a deluge of emotions and legal complexities that can make the process strenuous. More than ever, individuals need a legal guide who has the professional knowledge to make the process less daunting. Such attorneys at our Hoffman Estates family law firm can demystify the complex process, providing clarity and direction, leading to a resolution that aligns with the client's best interests.
Emotional Landscapes of Child Support
Sterling Lawyers stands as a proven choice for clients seeking legal representation in child support matters. The law firm consists of a team of committed legal professionals, devoted to easing the client's stress and achieving effective resolutions. One remarkable aspect of the team lies in their ability to turn complex legal proceedings into simple language, clarifying the process for clients, and ensuring their interests are upheld. Their thorough knowledge in this area makes them a formidable force in dealing with these cases. Their commitment to giving personalized attention to each client, thereby enhancing their experience sets them apart.
An Understanding Beyond the Surface
Understanding your unique child support needs in Hoffman Estates is paramount to us. Our team invests time to understand each client's specific situation and provide tailored advice accordingly. We offer transparent quotes, molding our services to meet individual needs. One of our standout features is the fixed fee pricing structure, which offers cost-effectiveness and eliminates surprises often associated with hourly billing. Clients are offered comprehensive legal representation without the worry of escalating costs.
An Anecdote of Extensive Family Law Experience
Sterling Lawyers has extensive experience serving clients with utmost professionalism. Their profound understanding of the child support process makes them a reliable choice. With a commitment to making the process as affordable as possible, they assure that clients get the support they need without unnecessary delays. This experience translates into a high level of confidence when dealing with child support cases, ensuring clients that their case is in good hands.
How We Smooth Rocky Legal Paths
Sterling Lawyers is committed to minimizing disruptions and achieving resolution during family law proceedings. They strive to make the child support process effortless and fast, ensuring a smooth transition and minimizing disruptions to clients' lives. Their professional lawyers handle legal proceedings such as property division, child custody, and support, and alimony, providing a well-rounded approach to family law cases.
Continuous Legal Support
Beyond the proceedings, Sterling Lawyers addresses factors to consider when going through child support. They understand that circumstances can change over time and individuals may need to adapt existing arrangements. In addition, they guide clients through these modifications and provide ongoing support even after the immediate legal needs have been resolved.
Choosing Your Legal Shield
Working with an attorney who has successfully handled similar cases in the past can be beneficial. Sterling Lawyers' proven track record and experience instills confidence in clients. They are passionate about protecting the best interests of children, ensuring fair distribution of assets, and promoting peaceful resolutions.
A Glimpse into Child Support Navigation
The process includes initial consultation, filing documents, negotiation, and potentially court proceedings. Sterling Lawyers guides clients through each stage, providing strategic advice and advocating for their best interests. They employ unique strategies to navigate child support cases effectively, ensuring a higher likelihood of achieving a favorable resolution.
Seizing Control of Your Journey
Individuals can start the legal process by consulting with an attorney to evaluate their situation, understand their rights, and explore available options. It's crucial to seek legal advice to prevent potential risks. A consultation with a child support attorney can empower individuals by providing them with a clear understanding of their rights, options, and potential outcomes. Contact our lawyers to discuss your case and how the firm can assist you.
For Immediate help with your family law case or answering any questions please call (312) 757-8082 now!
Frequently Asked Questions
Can I pay child support directly instead of through the state in Hoffman Estates?
In Hoffman Estates, paying child support directly instead of through the state is typically not allowed. Child support payments usually must be made to the Illinois State Disbursement Unit, which records and enforces the payments. This ensures proper tracking of compliance. Direct payment deprives the custodial parent of enforcement help if you fail to pay. Exceptions may be made if both parents agree and show a committed payment history, but the state prefers payments go through them first. An attorney can advise if your situation might warrant proposing direct payment instead.
What happens if I get behind on child support payments in Hoffman Estates?
If you get behind on child support payments in Hoffman Estates, you face serious repercussions. The receiving parent can file a contempt motion asking the court to enforce the order. Possible penalties include wage garnishment, property liens, driver's license suspension, and jail time. The state will also begin collection efforts like tax refund intercepts and reporting the debt to credit agencies. You will owe back interest on missed payments too. An attorney can help negotiate alternate payment plans and defend against contempt charges if you are struggling to pay. But compliance is essential to avoid enforcement actions.
Is child support tax deductible in Hoffman Estates?
No, child support payments are not tax deductible in Hoffman Estates or at the federal level. The IRS does not allow the paying parent to deduct court-ordered child support from their taxes. Nor does the receiving parent have to claim it as taxable income. Child support is not considered taxable income since it is money owed to the child rather than the parent. There is no tax benefit or consequence to either party for making or receiving child support payments in Hoffman Estates.