Hoffman Estates Child Custody Attorneys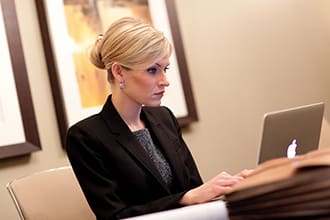 Join one of our experienced family law attorneys and learn about the divorce process, common issues, and participate in a Q and A session.
RSVP here.
Upcoming dates:
Hoffman Estates Child Custody Lawyers at Sterling Hughes, LLC
Are you ready to move forward? Call (312) 757-8082 to schedule a strategy session with one of our attorneys.
Delving into the realm of child custody can incite a whirlpool of emotions for individuals grappling with this daunting task. Incredibly personal and often contentious, these legal cases demand patience, resilience, and an acute understanding of the law. However, having the right legal guidance by your side can alleviate these burdens. Sterling Lawyers takes pride in being a beacon of legal support during these troubling times, offering a helping hand to navigate through the complexities with confidence and clarity.
Your Reliable Partners in Hoffman Estates
Our Hoffman Estates divorce lawyers take a unique approach to legal matters which has earned them a reputation as a trusted source of guidance for many. Their team of dedicated attorneys commits to easing the stress of their clients while striving for favorable outcomes. They aim to simplify the multifaceted process of family law and prioritize their clients' best interest. The value they offer extends beyond their knowledge in the field, standing out among other firms in Hoffman Estates due to their commitment to providing personalized attention to each client's situation.
A Customized Approach for Personal Legal Challenges
Understanding that each family law proceeding is unique, Sterling Lawyers strives to comprehend the specific needs of each case. They engage in reflective listening and tailor their services according to clients' needs, offering transparent quotations instead of unexpected hourly billing rates. Their fixed fee pricing structure eliminates hidden costs while providing extensive, top-quality legal representation. Clients find peace of mind in knowing their legal case is being managed with a personalized approach that centers around their satisfaction and favorable results.
Honing Years of Experience in Family Law for Your Benefit
Sterling Lawyers has gathered an extensive array of experience serving their clientele with distinction. Their seasoned lawyers are well versed in the process and are committed to streamlining this process, making it affordable and accessible to their clients. This significant legal case experience translates into a level of competence that reassures clients, knowing that their case is being handled by capable hands.
Striving for Seamless Legal Proceedings
With a focus on minimizing disruptions and maximizing resolutions, Sterling Lawyers pursues a straightforward legal journey for their clients. Their objective is to ensure a smooth transition between legal stages, prioritizing the well-being of the clients and timely resolution of their cases. Understanding the breadth of family law cases, they are proficient in managing property division, child support, and alimony matters. Achieving a clear resolution that respects both parties' decisions is one of their core commitments.
A Continuous Support System through Your Legal Journey
Several considerations call for attention during child custody cases, including the welfare of children, financial implications, and emotional stability. We understand that circumstances may change over time and offers modification services to adapt current arrangements. Our lawyers provide ongoing support and guide clients through these modifications. They are committed to keeping their clients updated on their case progress through transparent communication channels. They invest in long-term relationships with clients even beyond initial consultations, offering additional resources and services such as legal research materials and educational workshops.
The Advantage of Experienced Representation in Child Custody Cases
The advantages of working with an attorney who has handled similar cases successfully cannot be overstated. Sterling Lawyers brings to the table experience and a proven track record, instilling confidence in their clients. Core aspects such as protecting children's best interests, ensuring fair asset distribution, and promoting peaceful resolutions are central to child custody cases. The central role an attorney plays, acting as an advocate and guide, is a key reason why choosing an attorney is crucial.
The Journey to Resolution: Understanding the Child Custody Process
The child custody process usually involves several steps, from initial consultation to document filing, negotiation, and possibly court proceedings. At each step, it's vital to maintain open communication with your attorney. Sterling Lawyers guides clients through every stage, offering advice tailored to the client's best interest. They employ strategic approaches to navigate these legal cases effectively and improve the chances of a favorable resolution.
Empowerment Begins with a Consultation
Seeking professional help in handling child custody matters can make a significant difference in achieving a favorable outcome. To start the process, it's essential to consult with an attorney who can evaluate your situation and explain your rights. Eligibility varies depending on individual circumstances. We understand the nuances related to family law cases and can guide individuals through these complexities effectively. An early consultation sets the foundations for success by preventing legal pitfalls and aiding in evidence preservation. Reach out for a consultation to determine your eligibility today.
For Immediate help with your family law case or answering any questions please call (312) 757-8082 now!
Frequently Asked Questions
What are my chances of getting custody as a father in Hoffman Estates?
As a father in Hoffman Estates, your chances of getting custody depend on several factors. The court will look at your involvement in the child's life, ability to provide a stable home, income and resources, and relationship with the child. Fathers who have been actively engaged and can demonstrate a strong bond often have a good shot at shared or primary custody. Much depends on your specific situation and ability to show you are a capable parent. Hiring a knowledgeable attorney can help navigate bias and ensure your case is fully presented.
Should I hire an attorney or represent myself in a Hoffman Estates custody case?
It is highly advisable to hire an experienced attorney for a Hoffman Estates custody case. These cases involve complex legal issues and procedures. An attorney knows how to build the strongest argument for family law cases, properly file motions, negotiate settlements, and represent you effectively in court. Doing it yourself can put you at a big disadvantage and lead to unfavorable outcomes. Though cost is a factor, the stakes are very high in custody disputes. A lawyer's knowledge significantly improves your chances of a favorable result.
How do I enforce a Hoffman Estates child custody order if my ex is not complying?
If your ex is not complying with a Hoffman Estates custody order, you should document all violations and consult your attorney about enforcement options. They may first seek compliance by sending a demand letter. If that fails, filing a contempt motion asks the court to compel adherence to the order. This can result in fines or jail time for the violating party. Severe or repeated violations may prompt the court to modify the existing order. Your attorney can advise the best approach based on the circumstances to ensure your rights are protected.