Hoffman Estates Property Division Attorneys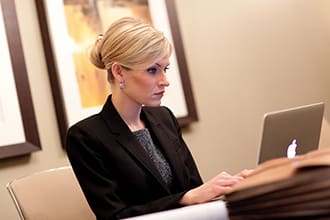 Join one of our experienced family law attorneys and learn about the divorce process, common issues, and participate in a Q and A session.
RSVP here.
Upcoming dates:
Hoffman Estates Property Division Lawyers at Sterling Hughes, LLC
Are you ready to move forward? Call (312) 757-8082 to schedule a strategy session with one of our attorneys.
Property division often proves to be an emotional rollercoaster, fraught with complexities and challenges. Amidst the feeling of chaos, the assistance of a compassionate lawyer can significantly streamline the process, providing a beacon of calm in turbulent times. Each Hoffman Estates family law lawyer at Sterling Lawyers is adept at handling family law cases and guide their clients with a blend of wisdom and sensitivity. The added value of this guidance can make the navigation through this legal case less arduous.
Embracing the Emotional Tides of Property Division
Established as a trusted choice for representation, the team is characterized by its dedication to alleviating client stress and focusing on achieving favorable outcomes. The seasoned attorneys are committed to resolving legal cases with scrupulous attention to the client's best interest, setting them apart from the crowd. This law firm provides client with individual attention, enhancing every client's experience while assuring them of their commitment to achieving their desired outcomes.
Custom-Made Legal Solutions for a Seamless Division
Understanding the uniqueness of each property division case is crucial and we do exactly that. The firm recognizes the individuality of each client's need and aligns its services to cater to these specific requirements. They take the time to understand clients' unique situations and provide transparent quotes, committing to their fixed fee pricing structure. This eliminates surprises commonly associated with hourly billing, offering cost-effectiveness, and peace of mind. Clients can expect comprehensive, high-quality legal representation without worrying about escalating costs.
Seasoned in Family Law: The Sterling Advantage
Distinguished by their extensive family law experience, our lawyers have served clients with excellence. Their profound knowledge about property division cases equips them with the confidence to handle even the most challenging situations. They are committed to streamlining legal processes, ensuring adequate support is provided without unnecessary delays or financial strain. This rich history translates into a higher level of competence in dealing with family law, reassuring clients that they are indeed in capable hands.
Smooth Sailing Through Legal Waters
Sterling Lawyers is committed to making the process as effortless as possible, ensuring a smooth transition for clients. They work tirelessly to streamline the legal procedure, reducing stress and unnecessary delays. Their primary goal is to expedite resolution, highlighting the importance of timely resolution in these types of legal cases. Their attorneys manage multiple legal proceedings, providing a comprehensive approach to family law cases. They foster collaboration and strive for clear resolutions that cater to all parties involved.
A Light in the Dark
Property division can impact numerous aspects of one's life, including financial standing and emotional well-being. Recognizing these factors, Sterling Lawyers offers modification services in family law, considering that circumstances can change over time. Our Hoffman Estates property division attorneys guide clients through these modifications and provide ongoing support. In addition to initial consultation and legal representation, they offer access to legal research materials and referrals to other relevant professionals as part of their commitment to maintaining long-term relationships with clients.
Making the Right Choice: The Power of a Proven Attorney
The key advantage of working with a lawyer lies in their proven track record and extensive experience in handling similar cases. Their achievements instill confidence in clients and contribute significantly to peace of mind. The focus of property division cases includes protecting the interests of children, ensuring fair asset distribution, and promoting peaceful resolutions. Choosing a family law attorney is crucial given their deep understanding of the field, familiarity with local courts and judges, as well as negotiation and litigation experience.
Traversing the Legal Maze
The process typically involves several stages including consultation, document filing, negotiation, and potentially court proceedings. Our lawyers help clients navigate through these stages, providing strategic advice and advocating for their best interests. The comprehensive understanding of the nuances in family law cases equips them to effectively navigate these cases, ensuring higher chances of achieving a satisfactory resolution.
Taking the First Step with Dependable Legal Allies
Beginning the process involves a consultation with a lawyer to understand your rights and explore available options. The firm offers consultations to evaluate individual cases and help potential clients understand their position regarding property division. Not seeking legal advice could potentially result in unforeseen risks and implications. A consultation can empower individuals by providing clarity on their rights, options, and potential outcomes. In addition, an early consultation also prevents potential legal pitfalls and establishes a solid foundation for a successful case. As a leading choice in representation in Hoffman Estates, contact our team to discuss your case and how they can assist in achieving positive outcomes.
For Immediate help with your family law case or answering any questions please call (312) 757-8082 now!
Frequently Asked Questions
What happens if my spouse hides assets during a Hoffman Estates divorce?
If your spouse hides assets during a Hoffman Estates divorce, your divorce attorney can take steps to uncover this and ensure an equitable division. They may subpoena financial records, conduct asset searches, and compel your spouse to produce documentation through formal discovery. Depositions and interrogatories can also reveal hidden assets. If assets are still not disclosed, the judge can assign values to the hidden assets and award them to you. Intentional hiding of assets may be considered fraud and impact the outcome. Your attorney has tools to minimize the chances your spouse conceals marital property.
How can I protect my business in a Hoffman Estates divorce?
To protect your business in a Hoffman Estates divorce, consider having a business valuation done to establish its worth. Also have your attorney draft a provision awarding the business solely to you as part of the settlement, in exchange for other assets or buy-out of your spouse's presumed interest. A prenuptial agreement is advisable for future business owners in Hoffman Estates to maintain separation of the business as non-marital property. During proceedings, keep business and personal finances separate. Let your attorney know all steps you've taken to grow the business through your own efforts, so it's worth is clear if disputed.
What happens if my spouse racks up debt during a Hoffman Estates divorce?
If your spouse racks up substantial joint marital debt during a Hoffman Estates divorce, document the amounts and reasons thoroughly. Work with your attorney to petition the judge to assign this "dissipated" debt solely to your spouse when equitably dividing marital property. Wasteful spending or hiding of money to avoid division can backfire, with your spouse bearing the liability. Freezing joint credit accounts may prevent damage. Awarding you a greater share of assets can help offset your spouse's reckless debt accrual in Hoffman Estates divorce proceedings.