Hoffman Estates Contested Divorce Attorneys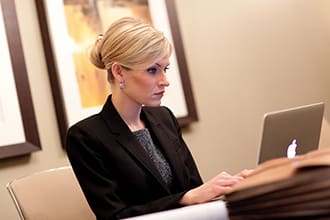 Join one of our experienced family law attorneys and learn about the divorce process, common issues, and participate in a Q and A session.
RSVP here.
Upcoming dates:
Hoffman Estates Contested Divorce Lawyers at Sterling Hughes, LLC
Are you ready to move forward? Call (312) 757-8082 to schedule a strategy session with one of our attorneys.
A contested divorce can be a harrowing experience, filled with emotional turbulence, financial stress, and legal complexities. It can indeed be overwhelming for those who are going through it. During this difficult time, it becomes vital to find a legal ally who can provide the necessary guidance. Sterling Lawyers, a trusted law firm located in Hoffman Estates, Illinois, can be the supportive force you need. With a team of Hoffman Estates divorce attorneys, they aim to make your family law procedure less stressful and more navigable through their dedicated and compassionate legal support.
When Contested Divorce Swirls the Emotional Tides
Our team sets itself apart with an unswerving commitment to guide clients through their legal case. Our law firm brings a deep understanding of family law. We are dedicated to relieving the stress of their clients and achieving favorable outcomes. Our priority is to ensure the best interests of clients are protected during this challenging process. We stand out with our commitment to providing personalized attention to each client, which significantly enhances the client's experience.
Not Just a Number but a Unique Story
In most legal cases, a one-size-fits-all approach does not work. Each client's unique needs are understood, and services are tailored to meet their specific requirements. They take the time to comprehend clients' unique situations and provide transparent quotes. Their fixed fee pricing structure offers cost-effectiveness and eliminates surprises commonly associated with hourly billing. The benefits of receiving comprehensive, high-quality legal representation without the worry about escalating costs are immense.
Harvesting Wisdom from Years of Family Law
Our attorneys carry a tremendous amount of experience in dealing with ruffled family circumstances. Their deep understanding of the legal process ensures clients receive the support they need without unnecessary delays or financial strains. This high-level competency in dealing with divorce matters reassures clients that their cases are in capable hands.
Charting Calm Waters in Legal Turmoil
Sterling Lawyers is committed to minimizing disruptions and maximizing resolution during family law proceedings. They strive to make the contested divorce process effortless and fast, ensuring a smooth transition and minimizing disruptions to clients' lives. The professional lawyers efficiently handle legal proceedings such as property division, child custody, and alimony, providing a well-rounded approach to family law cases. They commit to achieving a clear resolution that reflects both parties' decisions, fostering collaboration and reducing conflict.
Unwavering Support Through the Legal Labyrinth
While going through a contested divorce, several factors need to be considered, such as the impact on children, financial implications, and emotional well-being. The team at Sterling Lawyers provides ongoing support throughout the journey. They stand with their clients beyond the initial consultation and legal representation, ensuring clients remain informed and updated on the progress of their legal case. The firm also extends additional resources such as access to legal research materials and educational workshops.
Law Savvy or a Legal Gamble: The Importance of Attorney Selection
The selection of an attorney holds immense importance while dealing with a contested divorce. Working with someone who has successfully handled similar cases in the past is advantageous. The team has an impressive track record, instilling confidence in clients and contributing to their peace of mind during the legal process. Their focal point lies in protecting children's best interests, ensuring fair distribution of assets, and promoting peaceful resolutions.
From Chaos to Clarity: Untangling the Contested Divorce Knot
Understanding the process can be an uphill task for anyone. It involves various steps such as initial consultation, filing documents, negotiation, and potentially court proceedings. Sterling Lawyers guides clients through each stage, providing strategic advice and advocating for their best interests. They effectively navigate through contested divorce cases, ensuring a higher likelihood of achieving a favorable resolution.
Making the First Move
To start the contested divorce process, it is essential to consult with an attorney to understand your rights and explore available options. Early consultation eliminates potential legal pitfalls and establishes a strong foundation for a successful case. When faced with a family law conflict, it is of paramount importance to seek quality legal assistance. Sterling Lawyers, located in Hoffman Estates, Illinois, can be your trusted ally during this challenging journey. With their extensive experience and a personalized approach, they aim to ease the process for you. Their goal is to support clients through each stage with compassion and knowledge. If you reside in Cook County and are looking for focused legal assistance, contact us for a consultation to discuss your individual cases, goals, and how we can assist you in achieving a positive outcome.
For Immediate help with your family law case or answering any questions please call (312) 757-8082 now!
Frequently Asked Questions
Can I change jurisdiction during a contested divorce in Hoffman Estates, IL?
Changing jurisdiction in a contested Hoffman Estates divorce is possible but challenging. The case is typically filed where the couple last resided together. For the court to relinquish jurisdiction, your attorney must show good cause - for example, if you left the state involuntarily due to a job transfer. Motions must be filed, and clear arguments made on why the case should be moved. Jurisdiction may also be negotiated as part of a settlement. But judges disfavor forum shopping and will not move the case without substantial legal reasons.
How much contact can I have with my spouse during a contested divorce?
In a contested divorce, it is usually wise to limit contact with your spouse to essential co-parenting communications and divorce proceedings only. Any substantive discussions should go through attorneys. More contact risks arguments, accusations, or your spouse trying to negotiate against your interests without counsel. Avoid unnecessary texts, calls, or emails to prevent them being used against you. Follow any temporary court orders on contact. Keeping exchanges brief and focused on the children or case progress protects you during the contested process.
What happens if I hide assets in a contested divorce?
Intentionally hiding assets in a contested divorce can seriously backfire. Discovery and forensic accounting can often uncover hidden property and money. The judge can award the secreted assets entirely to your spouse as a sanction for deception. You may also face court fines or contempt charges. Hiding assets indicates bad faith and damages your credibility. It's far better to be transparent and divide property equitably. Your attorney can help protect legitimate separate assets without deceit. Don't risk severe penalties by hiding marital assets.