Hoffman Estates Spousal Support Attorneys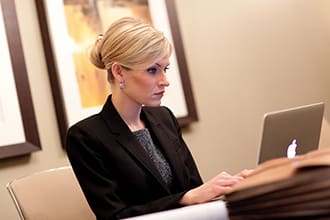 Join one of our experienced family law attorneys and learn about the divorce process, common issues, and participate in a Q and A session.
RSVP here.
Upcoming dates:
Hoffman Estates Spousal Support Lawyers at Sterling Hughes, LLC
Are you ready to move forward? Call (312) 757-8082 to schedule a strategy session with one of our attorneys.
Emotional turmoil often accompanies the journey of spousal support. The emotional and financial complexities make it a particularly harrowing experience. At such a critical time, it is essential to have someone who can guide you seamlessly through the process. Sterling Lawyers, a trusted law firm in Hoffman Estates, Illinois, is equipped with seasoned lawyers who can guide individuals towards a hassle-free transition. Their commitment to providing individualized attention and guidance through the complexities of family law paves the way to success.
Unraveling the Intricacies of Spousal Support
Each Hoffman Estates divorce lawyer on our team is dedicated to family law. With a comprehensive understanding of the legal case, they are committed to alleviating stress and ensuring clients achieve favorable outcomes. Offering unique services, including a fixed fee structure, they differ from other firms in the city. The goal is to navigate the intricate process swiftly and effectively while shielding their client's best interests.
Crafting Customized Solutions with our Individualized Legal Approach
Understanding the uniqueness of each case in Hoffman Estates allows the team to tailor their services accordingly. The law firm prioritizes understanding their clients' unique situations, offering a transparent quote that best meets individual needs. The firm's fixed fee pricing structure eliminates the uncertainty associated with hourly billing, thus offering comprehensive legal representation without the worry of escalating costs.
Harnessing the Power of Experience in Family Law
Our well-versed attorneys possess a wealth of knowledge in spousal support cases. They stay committed to making the process streamlined and financially sensible for clients. The extensive experience fostered by the law firm brings a higher level of confidence and efficiency when dealing with family law matters, assuring clients that they are in capable hands.
Facilitating Smooth Legal Processes
Sterling Lawyers is devoted to mitigating disruptions and ensuring family law proceedings proceed smoothly. They strive to make the spousal support process as effortless and quick as possible, curtailing stress and unnecessary delays. Through their comprehensive approach, they address critical aspects such as property division, child custody and support, and alimony. They focus on reaching an unambiguous resolution reflecting both parties' decisions, encouraging collaboration and reducing conflict.
Our Promise of Continual Support
When navigating through spousal support, ensuing factors like the impact on children, financial implications, and emotional well-being should be considered. Our lawyers are prepared to guide individuals through these modifications and provide constant support. The long-term relationship fostered by the law firm goes beyond the initial consultation and legal representation, keeping clients informed and updated on their case progress.
The Bedrock of Selecting a Proficient Legal Advocate
Choosing a lawyer with a proven track record handling similar cases can instill confidence in clients. Sterling Lawyers offers Hoffman Estates spousal support attorneys with a strong record of successful family law cases. Protecting children's interests, ensuring fair asset distribution, and promoting peaceful resolutions are central to their service. The attorney's role in family law involves advocacy, guidance through the legal process, and competent advice and representation at every step.
The Roadmap to Resolution
The process involves several steps including initial consultations, document filing, negotiations, and possibly court proceedings. Our team guides clients through each stage, providing sound advice and advocating for their best interests even when faced with peculiar legal requirements or dealing with opposition parties.
Initiating the Journey with a Consultation
Initiating the process of spousal support requires individuals to consult with a seasoned attorney to evaluate their situation, understand their rights, and explore available options. Eligibility varies based on jurisdiction and individual circumstances. Legal advice can empower individuals by offering a clear understanding of their rights, options, and the anticipated outcome. From providing personalized service to clients through skilled attorneys and easing the strenuous process experienced during family law. It's essential to have proficient legal assistance due to the complexities involved. Book a consultation to determine your eligibility today.
For Immediate help with your family law case or answering any questions please call (312) 757-8082 now!
Frequently Asked Questions
Can I get spousal support while separated in Hoffman Estates?
In Hoffman Estates, it may be possible to obtain temporary spousal support while separated before your divorce is finalized. Illinois allows for temporary support orders to help provide for living expenses during the separation period. Factors like length of marriage, income disparity, child custody, and standard of living are considered. Since it is temporary, the amount may differ from post-divorce support ordered later. Your attorney can request interim support at the start of your Hoffman Estates divorce to ease the transition.
What is the difference between alimony and spousal support?
In Hoffman Estates, alimony and spousal support refer to the same concept - post-divorce payments from one ex-spouse for the financial support of the other. Alimony is an older term that originated when divorce fault still mattered. Spousal support is now used more commonly nationwide as a gender-neutral term without fault connotations. The purpose, tax treatment, modification rules, and termination events are the same for alimony and spousal support in Hoffman Estates and Illinois.
Does Illinois allow permanent spousal support?
Under current Illinois divorce law, permanent spousal support is permitted in Hoffman Estates in marriages of long duration if the recipient spouse cannot become self-sufficient. For marriages under 20 years, maintenance is generally capped at the length of the marriage. But for marriages over 20 years, Hoffman Estates judges have discretion to order permanent support, especially for older spouses with little income potential. The goal is still self-sufficiency, if possible, but permanent support provides income if the disadvantaged spouse simply cannot become financially independent post-divorce.