Arlington Heights Child Custody Attorneys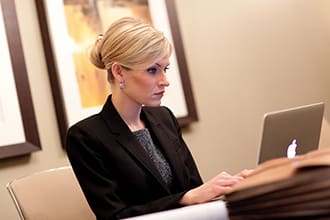 Join one of our experienced family law attorneys and learn about the divorce process, common issues, and participate in a Q and A session.
RSVP here.
Upcoming dates:
Arlington Heights Child Custody Lawyers at Sterling Hughes, LLC
Are you ready to move forward? Call (312) 757-8082 to schedule a strategy session with one of our attorneys.
Going through child custody proceedings can be an extremely emotional and challenging time. Determining custody arrangements for your children during separation or divorce is a difficult process filled with complexity. You want to ensure the best interests of your children are protected while navigating this critical transition. Arlington Heights divorce lawyers who can make the process smooth and hassle-free is invaluable, providing the guidance you need during this emotional journey. With experienced legal counsel by your side, you can handle the intricacies of family law with greater confidence and clarity.
Navigating the Family Law with Go-To Child Custody Lawyers
Our dedicated team of attorneys focuses on minimizing the stresses of child custody disputes for clients in Arlington Heights. We are committed to securing favorable outcomes as quickly and simply as possible, protecting your best interests. With extensive knowledge of family law, our lawyers have the ability to handle even the most complex cases effectively. We take great pride in our personalized approach, getting to know you and your specific needs so we can customize our services accordingly. Our goal is to make the process effortless from start to finish, using our experience to make it hassle-free.
Custom-Tailored Representation in Arlington Heights
Sterling Lawyers provides a personalized approach to representation in Arlington Heights. We understand that every client's situation is unique when it comes to determining custody arrangements. That's why we take the time to comprehend your specific circumstances and goals. We provide transparent quotes tailored to your individual needs, ensuring you understand precisely what to expect cost-wise. Our fixed fee pricing structure also provides cost-effectiveness and eliminates surprises, unlike hourly billing models. This allows you to receive high-caliber legal services without worrying about expenses escalating over time. A personalized approach enhances client satisfaction and contributes to more favorable case outcomes. You can trust our Arlington Heights child custody lawyers to cater to your particular needs.
Battle-Tested Experience in Family Court
With extensive experience handling family law cases, our attorneys have in-depth knowledge of litigation. We understand the intricacies involved and are committed to streamlining the process for you. Our experience allows us to handle your case efficiently while making our services affordable. You can feel confident knowing your case is in the most capable hands. When you choose us as your child custody lawyers, you can trust our competence and high-level skills will lead to the best possible result. Our knowledge and skill provide greater reassurance as we guide you through the legal process.
Minimizing Disruptions During Your Case
We are dedicated to minimizing disruptions and delays during legal proceedings. Our goal is to ensure the process is as smooth and efficient as possible for clients in Arlington Heights. We work to reduce stress by streamlining procedures and focusing on timely resolutions, so you can move forward with your life. Our lawyers are experienced in all aspects of family law, including property division, child support, and alimony. We take a well-rounded approach while prioritizing peaceful resolutions that reflect both parties' wishes. Throughout the proceedings, our commitment remains on fostering collaboration and avoiding unnecessary conflict.
Continued Support After the Courtroom
The process does not end after the initial legal proceedings. Circumstances and needs change over time, which may require modifications to existing arrangements. Our family law attorneys provide ongoing support when these changes occur. We understand the impact of child custody on all aspects of life, from emotional well-being to finances. Our lawyers can guide you through any necessary modifications while addressing concerns about children's adjustment, co-parenting, and more. We remain available to update clients on case progress and address questions. We also offer access to educational resources, referrals to financial or mental health professionals, and continued legal services if existing arrangements need to be adapted. Our commitment continues beyond the resolution of your immediate custody needs.
Choosing the Right Guide Through Complex Proceedings
Successfully handling family law cases requires extensive knowledge and experience. When selecting a lawyer, a proven track record of managing similar cases is vital. Our notable background and history of achieving favorable outcomes instill confidence in clients throughout the legal process. Protecting children's best interests while ensuring fair asset distribution remains our focus. Hiring a child custody lawyer is essential to navigate complex family laws and court proceedings. The right attorney understands local judges and laws while possessing strong negotiation and litigation skills to advocate for you at every step. Our lawyers' understanding, familiarity with Arlington Heights courts, and successful case history make us a premier choice for local representation.
Plotting the Strategic Path to Resolution
The process involves several steps, starting with an initial consultation and potentially concluding in court proceedings if agreements cannot be reached. Expectations of timelines and communication with your lawyer are important to understand. While every case is unique, customary stages include filing paperwork, disclosures, negotiations between parties, and court hearings as needed. Our lawyers use their extensive experience to guide clients through each phase of the process. We provide strategic advice and protect your interests when challenges arise involving legal requirements, documentation, or communication with the other party. Our knowledge enables us to effectively navigate the complex path, increasing the likelihood of a favorable resolution.
Reach a Peaceful Resolution with Our Help
If you are considering child custody arrangements, consulting with a lawyer is strongly advised to evaluate your situation. Eligibility and process requirements vary, so speaking with an attorney determines what options may be available. Our team of lawyers can assess your circumstances in a consultation. Avoiding legal counsel when handling family law issues can be risky and have serious implications. A consultation empowers you to understand your rights and potential outcomes when starting the custody process. Our lawyers can prevent missteps, preserve evidence, and establish a strong foundation by advising clients early on. Take the first step by contacting Sterling Lawyers today to schedule an initial consultation.
Dealing with child custody disputes involves many emotional, financial, and legal complexities. Having knowledgeable attorneys guide you through the intricacies is critical for achieving the best outcome for your family. Sterling Lawyers provides experienced legal representation combined with compassionate support. Our lawyers ease the custody process burden with our commitment to personalized attention, extensive background, efficient proceedings, ongoing guidance, and empowering consultations. We understand this journey and will help you reach a positive resolution. Contact our Arlington Heights office in Washington county today to schedule a consultation to discuss your needs and how we can assist you during this challenging time.
For Immediate help with your family law case or answering any questions please call (312) 757-8082 now!
Frequently Asked Questions
What are my chances of getting sole physical custody of my kids in Arlington Heights?
In Arlington Heights, the chances of getting sole physical custody depend on the facts of your case. If you can demonstrate the other parent is unfit or poses substantial risk to the child's well-being, sole custody is more likely. Otherwise, courts favor shared parenting. To get sole physical custody in Arlington Heights, provide evidence the arrangement is in the child's best interest, like proof of domestic violence, abuse, neglect, or parental absence. An attorney can advise if arguing for sole custody is reasonable.
How does the court determine which parent gets primary residential custody in Arlington Heights?
Arlington Heights courts determine primary residential custody based on the child's best interest. Factors considered include each parent's ability to provide a stable, nurturing environment, the child's relationship with each parent, special needs, maintaining sibling ties, school and community connections, and the child's wishes if they are mature. Evidence like custody evaluations, witnesses, and documentation of parenting responsibilities can support residential placement arguments.
How does domestic violence affect child custody cases in Arlington Heights?
Domestic violence harms the abusive parent's custody case. A history of established abuse will make joint custody unlikely. Supervised visitation may be ordered. The court will act to protect the child's safety and well-being. However, isolated incidents or unproven claims may not impact the custody arrangement. Work with an attorney to document abuse and demonstrate the risks it poses when arguing your case.
Sterling Lawyers, LLC in Arlington Heights is formerly known as 'Sterling Hughes, LLC'