Cook County Family Law & Divorce Attorneys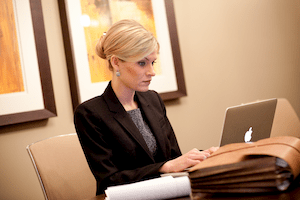 Practice Areas:
Divorce
Child Custody
Child Support
Alimony
Other Family Law issues
How does it work? First, give us a call at (312) 757-8082 or fill out the form on this page. Next, we'll have our consultation together over phone, video chat, or in person. Finally, we'll work directly with you and your case.
There are times when a divorce can hit you like a ton of bricks. Your life gets plunged into uncertainties, and if you have kids you're not only worried about your own future but theirs as well.
Life becomes chaos, and then the legal issues start looming on the horizon.
Divorce and child custody cases can get messy quickly, and yet so many law firms put these cases at the bottom of the pile. Why put your trust in lawyers who aren't taking the future of you and your family seriously?
At Sterling Hughes, we pride ourselves in understanding, really understanding, our clients. Our team of Chicago divorce lawyers are here to make the legal proceedings less scary and help you get back to the important things in life.
We stand out from the competition by only focusing on Family Law – not a little of this and that. Every client we work with makes us better and better at what we do. Not only does it mean we know the law like the back of our hand, but we know the emotional turmoil that can come with a divorce case. In addition to our excellent attorneys, we also employ professionals like court officials, appraisers, and social workers to help win your case.
With all of the extra attention to detail and the specialization within Family Law, you're probably curious about the cost. And with that curiosity, you're probably a little nervous.
This is another area where Sterling Hughes is changing the standard. We charge a unique, flat-rate fee for all the work related to your case, beginning to end. Because we don't charge hourly, it doesn't matter if your case throws out a few curveballs. In the unfortunate instance where a case gets drawn out longer than expected, our clients can rest easy knowing what they pay never changes.
Our attorneys understand their client's cases affect the future. Therefore, one-sided conversations and attorneys who don't listen to their clients aren't welcome at our firm.
We've successfully helped countless people throughout Cook County, IL – so give us a call or an email to set up a consultation at one of our convenient Illinois locations. The sooner you get started, the sooner life can become normal again.