Arlington Heights Contested Divorce Attorneys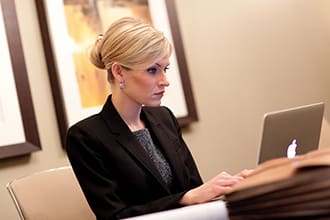 Join one of our experienced family law attorneys and learn about the divorce process, common issues, and participate in a Q and A session.
RSVP here.
Upcoming dates:
Arlington Heights Contested Divorce Lawyers at Sterling Hughes, LLC
Are you ready to move forward? Call (312) 757-8082 to schedule a strategy session with one of our attorneys.
Dealing with a contested divorce is emotionally testing, fraught with complexities and challenges. It can be a distressing time, calling for the support of informed Arlington Heights divorce attorneys. Sterling Lawyers offers such attorneys who provide reliable legal guidance to streamline this complicated process. Their comprehensive understanding of family law allows clients to traverse these difficult times, ensuring a smoother journey and favorable outcomes.
Understanding the Challenges of a Contested Divorce
Our Arlington Heights contested divorce attorneys offer a unique method of offering legal services, making them a preferred choice for clients seeking representation. The team of seasoned lawyers is dedicated to alleviating clients' stress associated with this tough process. Their approach ensures a quick, straightforward procedure while ensuring to protect the client's best interests. This approach distinguishes them from other law firms in the city. Committed to offering personalized set of services to each client, this approach enhances the overall experience.
Customized Representation to Best Serve You
Understanding the unique needs of your situation is central to our approach. We invest time in understanding everyone's specific requirements, tailoring their services accordingly. Offering transparent quotes and customizing services to fit individual necessities. We include a fixed fee pricing structure eliminating any unexpected costs. The benefits of working with such a law firm include thorough legal representation, client satisfaction, and better outcomes.
Guiding Clients Through Proceedings with Skill
With its wealth of experience, we have a reputation of serving clients with excellence. Our deep understanding of the family law process serves as a reassurance to clients that our cases are being handled by individuals with proven proficiency. Committed to making the process cost-effective and free from unnecessary delays, our law firm ensures clients have the support they need when they need it.
Minimizing Disruptions During This Difficult Time
Minimizing disruptions and maximizing resolution during family law proceedings is our top priority. We aspire to make the legal process as effortless and rapid as possible, ensuring smooth transitions and minimal disruptions to clients' lives. We readily tackle legal proceedings like property division, child custody, support, and alimony. Sterling Lawyers is committed to achieving a clear resolution reflecting both parties' decisions, fostering collaboration and reducing conflict.
Providing Continued Support After the Courtroom
When navigating through family law, several factors come into play such as the impact on children, financial implications, and emotional well-being. Modification services are readily available in case circumstances change over time. They can guide clients through these modifications and provide continuous support. The firm prides itself on maintaining long-term relationships with clients even after their immediate needs have been resolved.
Selecting a Strong Advocate for Your Case
One of the main advantages of working with an accomplished attorney is their proven track record in handling similar cases. This gives clients peace of mind during the legal process. These attorneys are instrumental in protecting the best interests of children, ensuring fair distribution of assets, and promoting peaceful resolutions. They act as strong advocates and guide clients through every step of the legal process.
Strategically Charting the Path to Resolution
In a contested divorce, several steps are involved including initial consultation, filing documents, negotiation, and potentially court proceedings. There may be challenges during these proceedings such as legal requirements, documentation, or dealing with opposing parties. Our attorneys confidently navigate these complexities with their comprehensive understanding of family law, ensuring a higher likelihood of achieving a favorable resolution.
We Can Help You Achieve a Favorable Outcome
To start the process, it's crucial to consult with a contested divorce attorney. They can evaluate your situation, help you understand your rights, and explore available options. Potential clients are encouraged to schedule a consultation to determine their eligibility. An early consultation can prevent legal pitfalls, preserve evidence, and establish a strong starting point for a successful case. The firm eases the process by providing personalized services and supporting clients at every stage. Sterling Lawyers stands out as a trusted choice for representation. Contact them to discuss your individual case and how they can assist you in achieving a positive outcome in your case.
For Immediate help with your family law case or answering any questions please call (312) 757-8082 now!
Frequently Asked Questions
How can I prepare for a contested divorce?
To prepare for a contested divorce, gather documents like tax returns, financial statements, property records, and any evidence related to custody disputes. Create a timeline of major events in the marriage and reasons for divorce. List witnesses who can corroborate facts. Consider dating records, journals, texts, or voicemails showing your spouse's faults or misconduct if relevant. Retain an experienced Arlington Heights contested divorce lawyer early on to advise and represent you.
What are the options for alternative dispute resolution before going to trial for a contested divorce in Arlington Heights?
Alternative dispute resolution options before trial in an Arlington Heights contested divorce include mediation, collaborative law, or arbitration. Mediation uses a neutral third party to facilitate agreement discussions. Collaborative divorce involves attorneys committed to settling out of court. Arbitration is a private "mini-trial" with an arbitrator ruling on unresolved issues. All can save time and money versus prolonged litigation. An Arlington Heights divorce lawyer can advise on the pros and cons of each option given your case facts.
Should I consider settlement offers before trial in an Arlington Heights contested divorce?
Before an Arlington Heights contested divorce trial, seriously consider any reasonable settlement offers extended, with guidance from your attorney. Going to trial is expensive, time-consuming, emotionally draining, and the outcome uncertain. A negotiated settlement allows more control over terms like custody, asset division, and support. Your lawyer can advise if the offer seems equitable based on potential trial outcomes and risks. Settlement often makes more financial and emotional sense.
Sterling Lawyers, LLC in Arlington Heights is formerly known as 'Sterling Hughes, LLC'