Green Bay Child Custody Attorneys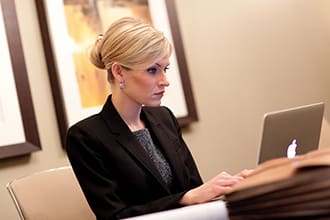 Join one of our experienced family law attorneys and learn about the divorce process, common issues, and participate in a Q and A session.
RSVP here.
Upcoming dates:
Tue, Dec 5 at 5:30pm
With
Attorney Mike Kyrios
Green Bay Child Custody Lawyers at Sterling Lawyers, LLC
Legal Options that Work for You
There are three basic separation paths depending on your situation. If you're not sure what to choose or are ready to take the next step, call to speak with an attorney for case-specific advice.
Uncontested
Help from the Pros for Simpler Cases
Starting at $2750
Best when you both agree on most separation issues
Get help preparing the paperwork
Ask question at legally complex points
Have peace of mind with your settlement
Mediated
Greater Level of Help for Amicable Situations
$3,500 - $6,500/couple
Most amicable process for long-term harmony
Neutral mediation attorney guides you from start to settlement
Reduce conflict by deciding on property division and custody matters together
Fraction of contested divorce costs
Contested
When You Need an Advocate in Your Corner
$499/mo - $100,000
Best for adversarial relationships
Necessary if abuse, substance abuse, or violence is present
Your personal negotiation and litigation team
Critical when trust is an Issue
Child custody issues can stir up a whirlwind of emotions. It can be an overwhelming and complex process for anyone faced with this challenging circumstance in Green Bay, Wisconsin. At such moments, it is crucial to have a legal ally who understands these complexities and can help make the journey less stressful. Having reliable legal guidance is key to navigating this complicated terrain. The efficiency and comfort brought by a seasoned attorney can make a huge difference in your journey through the legal system.
Compassionate and Dedicated to Clients
Our Green Bay divorce lawyers stand out for their unique approach to child custody cases. They are dedicated to making the journey less draining for the client and aimed at achieving the most favorable outcomes. The Sterling team works to ensure a smooth and swift process, always striving to protect the client's best interests. The team upholds the importance of providing customized attention to each client, thereby enhancing the client's experience with the legal system.
Your Goals, Your Family, Your Way
Sterling Lawyers understands that each family dispute is unique. They invest time in understanding the specific needs of each client and tailor their services to suit these needs. The firm is transparent about their services and provides cost estimates beforehand. They follow a fixed pricing structure, avoiding the uncertainties of hourly billing. This allows the client to receive all-encompassing, high-quality legal aid without worrying about escalating costs. They ensure a high level of client satisfaction by adhering to a personalized approach.
Decades of Experience Guiding Families
With an extensive background in serving clients with excellence, Sterling Lawyers exhibits in-depth knowledge about the child custody process. The firm is committed to making the process affordable and less time-consuming for clients. The firm's vast experience instills greater confidence and competence in managing child custody cases, providing reassurance to clients.
Minimizing Conflict for Smooth Proceedings
We are committed to minimizing disruptions and maximizing resolution during family law proceedings. We focus on streamlining the legal process for our clients, reducing stress, and unnecessary delays. We handle various aspects of family law cases, including property division and alimony. Our multifaceted approach to family law enhances the ability to achieve clear resolutions, reduce conflict, and foster collaboration.
We're Here for You at Every Step
Navigating through a child custody case involves several factors including the well-being of the child, financial implications and emotional stability. Sterling Lawyers offer modification services to adapt to changing circumstances. The Green Bay child custody attorneys at Sterling offer guidance through these changes and provide ongoing support. They also ensure regular updates and maintain clear communication channels with clients. They believe in maintaining long-term relationships with clients beyond their immediate needs.
Choosing a Lawyer You Can Trust
Choosing an attorney with a track record of successfully handling similar cases is of utmost importance. The Green Bay child custody attorneys have a history of instilling confidence in clients with their experience and proven track record. They focus on protecting the interests of the child, ensuring fair distribution of assets, and promoting peaceful resolutions. They guide clients through the legal process, providing advice and representation at every step.
Charting a Path Towards Resolution
The child custody process involves several steps such as initial consultation, filing documents, negotiation, and potentially court proceedings. We provide strategic advice to clients at every stage by using our in-depth knowledge of family law. We help clients navigate through the complexities of the process, ensuring a greater likelihood of a favorable resolution.
Empower Yourself with a Consultation
Beginning the child custody process involves consulting an attorney to evaluate the situation and explore available options. We encourage everyone to reach out and schedule a consultation. Seeking advice from an attorney can empower individuals by giving them a clear understanding of their interests and potential outcomes.
Navigating through child custody can be complex and stressful. The importance of having quality legal assistance cannot be understated. We bring a highly personalized service and ease the process of going through child custody issues. We encourage you to reach out and discuss your case, goals, and how we can help you achieve a positive outcome in your child custody matter. Contact Sterling Lawyers for a consultation or for further information, further reinforcing our commitment to serving the Green Bay community.
For Immediate help with your family law case or answering any questions please call (262) 221-8123 now!
Frequently Asked Questions
What is the process for getting child custody as a mother in Green Bay?
The process starts with either parent filing a motion requesting a custody order. From there it involves going through a court process that requires negotiation, mediation, or a court trial. Consult with a Green Bay child custody lawyer to understand detailed legal steps.
Can a child custody attorney aid in modifying an existing child custody order in Green Bay?
Yes, a Green Bay child custody attorney can help you in making a petition to the court to modify an existing custody order if there has been a significant change in circumstances.
Can a child custody lawyer help ensure that the child's best interests are represented in court?
Absolutely, a Green Bay lawyer is trained and experienced in presenting cases and arguing in favor of the child's best interests.