Green Bay Contested Divorce Attorneys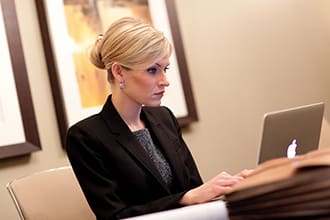 Join one of our experienced family law attorneys and learn about the divorce process, common issues, and participate in a Q and A session.
RSVP here.
Upcoming dates:
Tue, Dec 5 at 5:30pm
With
Attorney Mike Kyrios
Green Bay Contested Divorce Lawyers at Sterling Lawyers, LLC
Legal Options that Work for You
There are three basic separation paths depending on your situation. If you're not sure what to choose or are ready to take the next step, call to speak with an attorney for case-specific advice.
Uncontested
Help from the Pros for Simpler Cases
Starting at $2750
Best when you both agree on most separation issues
Get help preparing the paperwork
Ask question at legally complex points
Have peace of mind with your settlement
Mediated
Greater Level of Help for Amicable Situations
$3,500 - $6,500/couple
Most amicable process for long-term harmony
Neutral mediation attorney guides you from start to settlement
Reduce conflict by deciding on property division and custody matters together
Fraction of contested divorce costs
Contested
When You Need an Advocate in Your Corner
$499/mo - $100,000
Best for adversarial relationships
Necessary if abuse, substance abuse, or violence is present
Your personal negotiation and litigation team
Critical when trust is an Issue
Going through a contested divorce can be an incredibly emotional and complex journey. It is a path filled with challenges and complexities, and one that requires careful navigation. Sterling Lawyers, a reputable law firm based in Green Bay, Wisconsin, understands these challenges and strives to help individuals manage the process in the most streamlined and hassle-free manner possible. The benefit of having such knowledgeable legal guidance through this process cannot be overstated.
Stepping into the Labyrinth of Contested Divorce
The team of Green Bay divorce attorneys at Sterling Lawyers is committed to easing the strain of this legal case for their clients. Unique features such as their comprehensive and personalized guidance set them apart from other firms. The sole objective of the team is to navigate through the complexities of the process with speed and simplicity, always with the client's best interests at the forefront. Their in-depth understanding and approachable demeanor are just part of what make them a trusted choice in the city.
Tailoring Solutions to Suit Your Unique Needs
Understanding the unique needs of contested divorce cases in Green Bay, Sterling Lawyers offers a personalized approach to each client. The firm prioritizes understanding the client's specific needs and tailors their services accordingly. With transparent quotes and a fixed fee pricing structure, clients can anticipate cost-effectiveness without any surprises. Working with a law firm that offers a personalized approach such as this enhances client satisfaction and leads to better outcomes.
Leveraging a Wealth of Experience in Family Law
With a strong background in family law, Sterling Lawyers confidently supports clients through their legal journeys. The attorneys at this firm have deep knowledge of the contested divorce process, putting their understanding to use in making the process affordable and timely for clients. This extensive experience equates to a higher level of confidence and competence in dealing with contested divorce cases, reassurances that can make the journey easier.
Seamless Proceedings in Family Law
Sterling Lawyers aims to minimize disruptions and maximize resolution during family law proceedings. The firm's objective is to make contested divorce proceedings as effortless and quick as possible, ensuring a smooth transition for clients. The team handles legal proceedings such as property division, child custody, support and alimony, with a focus on achieving a clear resolution that respects both parties' decisions.
Our Commitment to Continued Support
When going through a contested divorce, aspects such as the impact on children, financial implications, and emotional wellbeing are all important considerations. Sterling Lawyers understand that circumstances can change over time and offer modification services in family law. The team is committed to providing ongoing support and keeping clients informed of the progress of their case. The firm also offers additional resources such as access to legal research materials and educational workshops.
The Foundation of Your Legal Strategy
When choosing a family law attorney, prior success in similar cases is a key factor. The track record and experience that Sterling Lawyers bring instills a sense of confidence in their clients during the legal process. The focus of contested divorce includes important aspects such as protecting the interests of children and ensuring fair distribution of assets. In-depth knowledge of family law, familiarity with local courts, and a strong mode of negotiation make a family law attorney crucial.
Charting a Course Towards Resolution in Contested Divorce
The contested divorce process involves steps such as initial consultation, filing documents, negotiation and possibly court proceedings. With Sterling Lawyers, clients can expect transparency during every stage. Their understanding of contested divorce enables them to guide clients through each stage with strategic advice for the best interest of the client. They use their unique strategies to navigate the cases effectively.
Why Our Lawyers Shine in Contested Divorce Scenarios
Sterling Lawyers believe that the initial consultation is a crucial part of the contested divorce process. A consultation session is where a client can evaluate their situation, understand their rights, and explore available options. Early consultation is strongly recommended to prevent potential legal pitfalls and establish a strong case.
Throughout the contested divorce process, Sterling Lawyers demonstrate their commitment to personalized service and skill. Their in-depth knowledge and commitment to smooth proceedings make them a trusted choice for representation in Green Bay. If you're facing a contested divorce in Brown County, don't hesitate to contact Sterling Lawyers for a consultation or more information. The firm is committed to serving the Green Bay community, and is ready to assist you in achieving a positive outcome in your family law matter.
For Immediate help with your family law case or answering any questions please call (262) 221-8123 now!
Frequently Asked Questions
Can a contested divorce become uncontested?
Yes, a contested divorce can transition to an uncontested divorce in if the parties can reach an agreement about all aspects of their divorce. A skilled Green Bay contested divorce attorney can help facilitate this negotiation process, potentially helping you avoid extended court proceedings.
How do I find the right contested divorce lawyer in Green Bay?
When searching for a contested divorce attorney in Green Bay, it's important to consider their experience and reputation. You want an attorney who is skilled in handling contested divorces, is well-versed in relevant local laws and court procedures, and demonstrates clear communication. Consultations, reviews, and professional referrals can be helpful resources when choosing the appropriate lawyer for your case.
What are the main issues that can cause a divorce to be contested in Green Bay?
Main issues generally leading to a contested divorce can include disputes over child custody, child support, alimony or spousal support, property division, and debt assignment. Disagreement over any of these issues can result in a contested divorce.