Beaver Dam Property Division Attorneys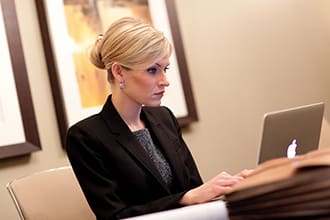 Join one of our experienced family law attorneys and learn about the divorce process, common issues, and participate in a Q and A session.
RSVP here.
Upcoming dates:
Tue, Dec 5 at 5:30pm
With
Attorney Mike Kyrios
Beaver Dam Property Division Lawyers at Sterling Lawyers, LLC
Legal Options that Work for You
There are three basic separation paths depending on your situation. If you're not sure what to choose or are ready to take the next step, call to speak with an attorney for case-specific advice.
Uncontested
Help from the Pros for Simpler Cases
Starting at $2750
Best when you both agree on most separation issues
Get help preparing the paperwork
Ask question at legally complex points
Have peace of mind with your settlement
Mediated
Greater Level of Help for Amicable Situations
$3,500 - $6,500/couple
Most amicable process for long-term harmony
Neutral mediation attorney guides you from start to settlement
Reduce conflict by deciding on property division and custody matters together
Fraction of contested divorce costs
Contested
When You Need an Advocate in Your Corner
$499/mo - $100,000
Best for adversarial relationships
Necessary if abuse, substance abuse, or violence is present
Your personal negotiation and litigation team
Critical when trust is an Issue
Dividing property can often be a complex and emotionally demanding process. Addressing the intricacies of property division requires not only comprehensive knowledge of family law but also an empathetic approach. Having the right Beaver Dam family law lawyer by your side can ensure a fair and amicable division, simplifying a process that can often feel overwhelming. The support of experienced lawyers can offer reassurance and reduce stress during this difficult time, handling your needs with both compassion and comprehensive legal understanding.
Your Top Choice for Property Division Advocacy in Beaver Dam
Sterling Lawyers, based in Beaver Dam, Wisconsin, stands out in the area of property division. The dedicated team of attorneys at our firm work tirelessly to alleviate the anxiety of clients. They navigate the often-baffling legal landscape on your behalf, securing outcomes that adequately protect your interests. The unique, client-centered approach of the Beaver Dam property division attorneys sets them apart from other law firms in the city. A primary goal of our team is to provide personalized attention to each client, enhancing their experiences and ensuring they are not alone during this challenging journey.
Tailoring Solutions to Match Your Unique Demands
Understanding your unique property division needs is a prime part of Sterling Lawyers' approach. We take the time to grasp the specific demands of each client, customizing our services respectively. Furthermore, we aim to provide transparent quotes that eliminate surprises and adhere to your budget. Our team champions a fixed-fee pricing structure, which eliminates the uncertainties of hourly billing. This approach ensures you get comprehensive representation without worries about escalating costs.
A Wealth of Family Law Knowledge at Your Service
What sets Sterling Lawyers apart is its comprehensive understanding of family law, honed over many successful years in the field. The commitment to making the property division process both affordable and transparent reflects our focus on client welfare. This hands-on experience translates into a higher level of confidence when dealing with property division aspects, reassuring clients that their interests are skillfully advocated for.
Our Steps for a Seamless and Stress-Free Process
Sterling Lawyers is committed to minimizing disruptions and maximizing resolution in family law proceedings. The dedicated lawyers strive to unravel the legal process for their clients, reducing stress and unnecessary delays. Timely resolution is an essential part of the process, aiding clients in achieving their desired outcomes without needless hurdles. The adept team handles legal facets such as property division, child support, and alimony effectively, ensuring a comprehensive approach to family law cases.
Your Ally in Family Law
Several factors make the process of property division challenging – the impact on children, financial implications, and emotional well-being of the parties involved. It's equally critical to note that circumstances can change over time, which might require adaptations to existing arrangements. In such situations, the attorneys at Sterling Lawyers provide indispensable support and guidance. Beyond the initial consultation, the firm is keen on keeping clients updated and informed on the progress of their case, ensuring transparency at all levels.
The Foundation of a Successful Property Division Process
Our experience handling similar cases in the past plays a critical factor when choosing a legal representative. Therefore, the seasoned attorneys at Sterling Lawyers are favored in Beaver Dam, owing to their robust track record. The optimal focus of property division lies in protecting children's best interests, ensuring fair distribution of assets, and promoting peaceful resolutions, which are values Sterling's attorneys highly prioritize.
How We Guide You toward Resolution
Navigating through the property division process involves various stages, from initial consultation and filing documents to negotiation and court proceedings. One can expect several potential challenges along the way, underlining the importance of maintaining open communication with the attorney. The law firm's vast knowledge of property division ensures clients are guided strategically through every step, toward the best possible outcome.
Navigate Family Law with Confidence and Competence
Starting the property division process requires careful planning and sound advice. An initial consultation with Sterling Lawyers will help you understand your legal standing, rights, and potential outcomes. The attorneys of Sterling Lawyers ensure that you are suitably empowered, eliminating risks of overlooking crucial legal aspects. Early consultation also helps foresee legal pitfalls, preserving evidence, and laying the groundwork for a successful resolution.
The journey of property division can indeed be complex and emotionally draining. Having the right team, like that of Sterling Lawyers, by your side can simplify matters and make the journey navigable. Their dedication, experience, and personalized approach make them a trusted choice for property division representation in Beaver Dam, Wisconsin – Dodge County. Reach out to start discussing your property division needs and to set the course toward a positive resolution.
For Immediate help with your family law case or answering any questions please call (262) 221-8123 now!
Frequently Asked Questions
What are my rights regarding property division in Beaver Dam?
You have specific rights regarding property division that is often governed by state laws. You have the right to an equitable division of all marital property which doesn't necessarily mean a 50/50 split, but a fair one. Your Beaver Dam property division lawyer can explain these rights to you and guide you through the process, ensuring you get a fair outcome.
How long does the process of property division take in Beaver Dam?
The process for property division in Beaver Dam can vary in duration depending on a number of factors including the complexity of the property in question, the level of contention between the parties, and whether or not the case goes to trial. It's highly beneficial to have a property division attorney guide you through this process and provide an estimated timeline based on their experience and knowledge of your particular situation.
Can my spouse and I decide on the property division without an attorney?
While you and your spouse may want to decide on the property division without a lawyer, it is usually recommended to at least consult with a property division lawyer. There are often legal nuances and potential tax implications that you may be not aware of. This could lead to disputes in the future. A lawyer ensures you understand your rights and responsibilities, and can help make sure the agreement is equitable and legally binding.
Sterling Lawyers, LLC in Beaver Dam is formerly known as 'Sterling Law Offices, S.C.'