Beaver Dam Contested Divorce Attorneys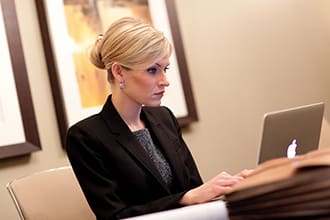 Join one of our experienced family law attorneys and learn about the divorce process, common issues, and participate in a Q and A session.
RSVP here.
Upcoming dates:
Tue, Dec 5 at 5:30pm
With
Attorney Mike Kyrios
Beaver Dam Contested Divorce Lawyers at Sterling Lawyers, LLC
Legal Options that Work for You
There are three basic separation paths depending on your situation. If you're not sure what to choose or are ready to take the next step, call to speak with an attorney for case-specific advice.
Uncontested
Help from the Pros for Simpler Cases
Starting at $2750
Best when you both agree on most separation issues
Get help preparing the paperwork
Ask question at legally complex points
Have peace of mind with your settlement
Mediated
Greater Level of Help for Amicable Situations
$3,500 - $6,500/couple
Most amicable process for long-term harmony
Neutral mediation attorney guides you from start to settlement
Reduce conflict by deciding on property division and custody matters together
Fraction of contested divorce costs
Contested
When You Need an Advocate in Your Corner
$499/mo - $100,000
Best for adversarial relationships
Necessary if abuse, substance abuse, or violence is present
Your personal negotiation and litigation team
Critical when trust is an Issue
Embarking on the path of a contested divorce is a journey often laden with emotional turmoil, an intricate legal labyrinth, and high stakes risks. During such a pivotal life moment, the assistance of a divorce lawyer becomes an invaluable asset, helping to simplify a complicated process and make it less overwhelming. Our trusted law firm stands ready to guide you through the complexities of the legal system. With Beaver Dam divorce attorneys aiming to alleviate the overwhelming aspect of this legal battle and providing you with the peace of mind needed during this challenging journey.
The Emotional Rollercoaster of Family Law
In the realm of family law, our law firm is a beacon, lighting the path for clients. Equipped with highly trained attorneys, the firm is unyieldingly committed to minimizing the stress that accompanies a contested divorce. Our formidable team is always geared towards achieving the most beneficial outcomes, while ensuring that client interests are continually safeguarded. In addition, our services make us a first-choice for many clients seeking legal representation.
Unique Approach for Your Personal Situation
For us, every client is regarded as unique and their distinct needs are given the utmost priority. Our lawyers dedicate their time to comprehend the distinct requirements of our clients, offering personalized services in tune with their specific needs. As part of their commitment to transparency and clarity, they provide a fixed fee pricing structure, thereby eliminating the element of surprise usually bound with hourly billing. Working with a law firm that provides personalized service leads to greater client satisfaction and better results.
Experience that Speaks in Results
The accumulated legal wisdom and experience of our firm in family matters is one of our greatest assets. Combined with a thorough understanding of the legal process, our relentless commitment to streamlining the process without inflicting financial strain ensures that clients receive the support they need during tough times. Our experience instills a sense of confidence and competence in clients, assuring them that their cases are in the most capable hands.
Harmonizing Chaos to Develop Smooth Proceedings
We are committed to minimizing disruptions and expediting the resolution process of contested divorces. Our goal is to ensure a smooth transition, mitigate disruptions to clients' lives, and procure a prompt resolution to cases. The professional lawyers at our law firm handle legal proceedings, such as property division, child custody and support, and alimony. With our main objective being able to facilitate collaboration and reduce conflict, aiming for a clear resolution where both parties can agree.
Not Just Legal Aid but a Compassionate Companion for Your Divorce Journey
Going through a contested divorce involves considering the impact on children financially and emotionally. Sterling Lawyers extends their services not only to handle the legal procedure but also provide ongoing support throughout this journey. If circumstances change over time, our attorneys can guide clients through necessary modifications. Along with updating clients on the progress of their case and maintaining open communication, the firm also offers access to legal research materials, educational workshops, and other necessary resources.
Choosing an Attorney: The Make or Break Decision
The track record and experience of an attorney serve as pivotal cornerstones in choosing legal representation for a contested divorce. Our reputation instills confidence, as evidenced by positive social media mentions and client testimonials. Selecting a firm with a proven track record, knowledge of family law, and experience in negotiation and litigation can ensure that the best interests of everyone involved are protected.
The Labyrinth of Legalities: Your Guide to Divorce Resolution
The path of family law is often filled with challenges and complexities. Our lawyers are adept at guiding clients through each stage, ensuring their best interests are upheld. From initial consultation to negotiation, litigation, or alternative dispute resolution methods, the firm employs effective strategies to navigate legal cases successfully.
A Beacon of Hope in the Fog of Legal Struggles
Taking the first step in a process involves a consultation with an attorney to evaluate your situation. Whether you qualify for a contested divorce greatly depends on jurisdiction and individual circumstances. We encourage you to reach out and schedule a consultation to determine your eligibility and understand your rights and options. Early consultation is crucial to preventing legal pitfalls, preserving evidence, and establishing a solid foundation for a successful case. Sterling Lawyers' personalized services, extensive experience, and commitment to a smooth legal process to support clients through each stage. Their commitment to ensuring a fair and effective resolution makes them a reliable choice. Serving Dodge County, they invite you to contact them to discuss your individual case, goals, and how they can assist you in achieving a positive outcome.
For Immediate help with your family law case or answering any questions please call (262) 221-8123 now!
Frequently Asked Questions
Is it possible to switch from a contested divorce to an uncontested divorce in Beaver Dam?
Yes, it is possible to switch from a contested to an uncontested divorce if both parties manage to resolve all disputed issues at any point during the process. If this happens, an agreement can be entered into and submitted to the court for approval. If you foresee this possibility, consult with your Beaver Dam contested divorce attorney who can guide you through the transition.
How can a Beaver Dam contested divorce attorney help if children are involved in the divorce?
In a contested divorce involving children, legal matters can be particularly challenging. A Beaver Dam contested divorce lawyer will ensure that your child's best interests remain a priority, aiding in disputes over custody, visitation, and support, and ensuring these matters are handled with the greatest care and attention.
How can a Beaver Dam contested divorce attorney help with high-net-worth divorce cases?
In high-net-worth divorce cases, it is particularly crucial to have a Beaver Dam contested divorce attorney who is experienced in handling complex financial portfolios. They can assist in accurately valuing assets and liabilities, identifying and tracing separate property, and ensuring a fair division of the marital estate. High-net-worth contested divorces may also involve the additional complexities of business interests, tax implications, and more, and your attorney can guide you through these complexities.
Sterling Lawyers, LLC in Beaver Dam is formerly known as 'Sterling Law Offices, S.C.'