Beaver Dam Child Custody Attorneys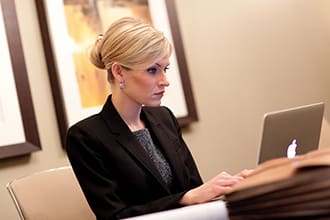 Join one of our experienced family law attorneys and learn about the divorce process, common issues, and participate in a Q and A session.
RSVP here.
Upcoming dates:
Tue, Dec 5 at 5:30pm
With
Attorney Mike Kyrios
Beaver Dam Child Custody Lawyers at Sterling Lawyers, LLC
Legal Options that Work for You
There are three basic separation paths depending on your situation. If you're not sure what to choose or are ready to take the next step, call to speak with an attorney for case-specific advice.
Uncontested
Help from the Pros for Simpler Cases
Starting at $2750
Best when you both agree on most separation issues
Get help preparing the paperwork
Ask question at legally complex points
Have peace of mind with your settlement
Mediated
Greater Level of Help for Amicable Situations
$3,500 - $6,500/couple
Most amicable process for long-term harmony
Neutral mediation attorney guides you from start to settlement
Reduce conflict by deciding on property division and custody matters together
Fraction of contested divorce costs
Contested
When You Need an Advocate in Your Corner
$499/mo - $100,000
Best for adversarial relationships
Necessary if abuse, substance abuse, or violence is present
Your personal negotiation and litigation team
Critical when trust is an Issue
Navigating the emotional terrain of child custody can often be a heart-wrenching process. The complexities and stakes involved can take a toll on the mental and emotional health of everyone involved. On top of the emotional load, legal formalities can further increase stress levels. During such a crucial time, having a seasoned lawyer to guide you through it all can be an enormous relief. Sterling Lawyers has a team well-versed in family law matters who can make the process streamlined and hassle-free. With their seasoned Beaver Dam child custody attorneys, they provide legal guidance to help ease this complex journey.
Child Custody Advocates in Beaver Dam, Wisconsin
With an objective to make a challenging process as painless as possible, our family law firm extends its services to individuals seeking child custody representation in Beaver Dam. The Beaver Dam divorce lawyers at the firm stand out with their unique approach to legal services. Their primary goal is to simplify the complex procedures, dedicated to achieving the best interest of clients. Their in-depth knowledge in the realm of family law distinguishes them from other law firms. Their personalized approach enhances the client's experience by giving them the attention they deserve.
Customized Legal Strategies
We understand that every client's case is unique and deserves an individualized strategy. That's why we emphasize the importance of understanding each client's particular needs and customizing their services. We provide transparent quotes based on clients' unique situations. With a fixed fee pricing structure, it offers cost-effectiveness, eliminating any unexpected expenses. By providing comprehensive, high-quality legal representation without worrying about escalating costs, we ensure a satisfactory outcome.
Deep-rooted Experience in Beaver Dam's Landscape
The team is well-versed with the challenging intricacies of child custody cases. They have an extensive track record of serving clients effectively and efficiently. They work to deliver an affordable process for clients, ensuring they get needed support without unnecessary delays or money pressures. The firm's experience translates into a higher level of confidence and competence when dealing with child custody matters, which acts as an assurance to clients that their cases are in capable hands.
Streamlined Proceedings and Our Promise
Sterling Lawyers are committed to minimizing disruptions and maximizing resolution during family court proceedings. They strive to make the process of family law cases effortless and fast, ensuring minimal disruption in clients' lives. They work diligently to provide a comprehensive approach towards legal proceedings, ensuring smooth transitions, and clear resolutions. Sterling's attorneys are highly motivated to reducing conflicts and fostering better collaboration between parties involved.
Your Journey with our Compass
While dealing with a trying journey like child custody, individuals often face various uncertainties, including the impact on children, financial implications, and emotional well-being. At Sterling Lawyers, legal services extend beyond the courtroom. The team gives you the necessary guidance through the alterations brought by changing circumstances over time. Discussing every minute detail with clients, Sterling ensures clear communication channels and regular updates about the proceedings. Their mission is to maintain long-term relationships with clients, providing legal aid even after the immediate requirements have been resolved.
Importance of Experience in Family Law
Experience plays a crucial role in selecting an attorney for sensitive matters like child custody. Clients are assured of a successful track record in handling similar cases and protecting the best interests of children. The attorneys' in-depth knowledge of family law, familiarity with local courts and judges, and experience in negotiation and litigation act as strong pillars for clients throughout the journey. They act as a strong advocate, guiding clients through every step of the process, providing advice and representation.
Paving the Way in Child Custody
The path to resolution in child custody cases involves several critical steps, including an initial consultation, filing documents, negotiation, and potentially court proceedings. They ensure that clients have a clear understanding of what to expect during the process. The team navigates clients through each stage, addressing legal requirements and documentation. Their knowledge in the field enables them to guide clients effectively, ensuring a higher likelihood of achieving a favorable resolution.
Starting Your Legal Journey Correctly
The initial step to start the child custody process is to consult with an attorney who can evaluate the situation. We encourage individuals to schedule a consultation and determine their eligibility for the process. Early consultation helps in preventing legal pitfalls, preserving evidence, and establishing a strong foundation for a successful case. Through an initial consultation, individuals can gain a clear grasp of their rights, options, and possible outcomes.
Journeying through a child custody case often involves emotional and legal complexities. Having seasoned attorneys by your side makes the journey manageable. With extensive experience, a personalized approach, and commitment to ensuring smooth proceedings, our lawyers stand out as a trusted choice for child custody representation in Beaver Dam, Wisconsin. It is crucial to approach a law firm that prioritizes your case and provides ongoing support. Located in Dodge County, the team is ready to assist the Beaver Dam community in their journey through child custody cases. As you consider your next steps, we are just a call away, ready to guide you through your pressing legal matters.
For Immediate help with your family law case or answering any questions please call (262) 221-8123 now!
Frequently Asked Questions
What types of custody arrangements can a lawyer assist with?
A Beaver Dam child custody lawyer can assist with a variety of custody arrangements, ranging from sole custody arrangements where one parent has full legal and physical custody, to joint custody arrangements where both parents share equal responsibilities. They can also assist with legal custody, where a parent has the right to make decisions regarding the child's upbringing, and physical custody, which pertains to where the child lives. In addition to this, they could help with visitation rights or crafting a parenting plan. They will help you understand what's best according to your individual situation, keeping the child's best interests as the main focus.
What factors does a Beaver Dam child custody lawyer consider in a custody dispute?
A Beaver Dam child custody lawyer will consider several factors, primarily focusing on what is in the child's best interests. These factors often include the child's age, health, emotional ties to both parents, each parent's living situation, and capacity to provide a stable environment. The child's preference might also be considered if they are of an appropriate age. The court might also look at any history of domestic violence or substance abuse.
What should I expect in the initial consultation with a Beaver Dam child custody attorney?
An initial consultation with a Beaver Dam child custody attorney is a crucial first step. During this meeting, you will explain your situation, the lawyer will explain how they can assist, discuss fees, and what next steps to consider. You'll have an opportunity to share your story, clarify any confusing aspects, and gauge whether the lawyer aligns with your needs and expectations. Come prepared with any questions you have regarding your case, and be ready to discuss intimate details of your situation.
Sterling Lawyers, LLC in Beaver Dam is formerly known as 'Sterling Law Offices, S.C.'