Racine Child Support Attorneys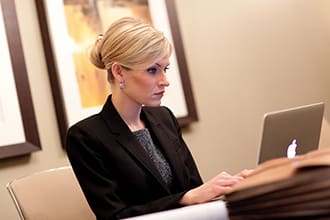 Join one of our experienced family law attorneys and learn about the divorce process, common issues, and participate in a Q and A session.
RSVP here.
Upcoming dates:
Tue, Dec 5 at 5:30pm
With
Attorney Mike Kyrios
Racine Child Support Lawyers at Sterling Lawyers, LLC
Legal Options that Work for You
There are three basic separation paths depending on your situation. If you're not sure what to choose or are ready to take the next step, call to speak with an attorney for case-specific advice.
Uncontested
Help from the Pros for Simpler Cases
Starting at $2750
Best when you both agree on most separation issues
Get help preparing the paperwork
Ask question at legally complex points
Have peace of mind with your settlement
Mediated
Greater Level of Help for Amicable Situations
$3,500 - $6,500/couple
Most amicable process for long-term harmony
Neutral mediation attorney guides you from start to settlement
Reduce conflict by deciding on property division and custody matters together
Fraction of contested divorce costs
Contested
When You Need an Advocate in Your Corner
$499/mo - $100,000
Best for adversarial relationships
Necessary if abuse, substance abuse, or violence is present
Your personal negotiation and litigation team
Critical when trust is an Issue
Dealing with the complexities of child support can be an emotional journey. From the challenges of ensuring the best interests of your child to the complexities of legal proceedings, individuals facing family law matters require legal guidance. At Sterling Lawyers in Racine, Wisconsin, our team of experienced Racine child support attorneys understands the emotional toll that legal cases can take. We are dedicated to providing streamlined and hassle-free representation that helps our clients navigate the process with confidence.
Finding Balance and Stability with Child Support
When it comes to family law matters, our Racine family law firm is the trusted choice for individuals seeking representation. We offer unique features and services that make us stand out as a reliable option in the city. Our team of experienced child support lawyers is committed to relieving our clients' stress and achieving favorable outcomes. We navigate the complex process quickly and simply, ensuring that our clients' best interests are protected. What sets us apart from other law firms in the city is our knowledge in child support cases and our commitment to providing personalized attention to each client.
We Prioritize Needs for Your Journey
We understand that every child support case is unique. That's why we take a personalized approach to understanding our clients' specific needs in Racine. Rather than using complex legal jargon, we take the time to understand each client's situation and tailor our services accordingly. With our transparent quotes and fixed fee pricing structure, our clients benefit from cost-effectiveness and avoid surprises commonly associated with hourly billing. We strive to provide comprehensive, high-quality legal representation without the worry of escalating costs. Our personalized approach not only increases client satisfaction but also leads to better outcomes.
Proven Success in Family Law Matters
With our extensive experience in serving clients in Racine, Wisconsin, we bring a wealth of knowledge to child support cases. Our attorneys possess deep understanding of the family law process. We are committed to streamlining the process and making it affordable for our clients, ensuring they receive the support they need without unnecessary delays or financial strain. Our experience gives our clients confidence and reassurance that their legal case is in capable hands.
Simplifying Complexity by Streamlining the Process
Our team is dedicated to minimizing disruptions and maximizing resolution during legal proceedings. We understand the importance of streamlining the legal process for our clients, reducing stress and unnecessary delays. Our goal is to make the process effortless and fast, ensuring a smooth transition and minimal disruptions to our clients' lives. Whether it's property division, child custody and support, or alimony, our team of professional lawyers provides a well-rounded approach to child support cases. We are committed to achieving clear resolutions that reflect both parties' decisions, fostering collaboration and reducing conflict.
Standing by Your Side
When going through a child support case, there are many factors to consider, including the impact on children, financial implications, and emotional well-being. We offer ongoing support to our clients throughout their journey. We understand that circumstances can change over time, and individuals may need to adapt existing arrangements. Our Racine child support lawyers can guide clients through these modifications and provide the ongoing support they need. We keep our clients informed and updated on the progress of their cases through clear communication channels and regular updates. Additionally, we provide additional resources and services to support our clients, such as access to legal research materials, educational workshops, or referrals to other relevant professionals. Our dedication goes beyond resolving immediate needs; we strive to maintain long-term relationships with our clients.
The Cornerstone of Effective Child Support Representation
Choosing an attorney with experience and a proven track record is crucial when it comes to family law cases. We have successfully handled numerous child support cases in the past. Our experience and track record instill confidence in our clients and contribute to their peace of mind during the legal process. We focus on protecting the best interests of children, ensuring fair distribution of assets, and promoting peaceful resolutions. Our in-depth knowledge of family law, familiarity with local courts and judges, and experience in negotiation and litigation make us the right choice. As strong advocates, we guide our clients through the legal process, providing advice and representation at every step.
Assistance in Child Support Matters
Navigating a legal case involves several steps, including an initial consultation, filing documents, negotiation, and potentially court proceedings.We understand the complexities involved in family law cases and help our clients navigate each stage. We provide strategic advice and advocate for their best interests. Our knowledge in child support enable us to guide our clients effectively, increasing the likelihood of achieving a favorable resolution. We employ unique strategies and approaches that give our clients the best possible outcome.
Harnessing the Benefits of a Consultation for Child Support
When dealing with child support matters, it is crucial to consult with a Racine child support lawyer to evaluate your situation, understand your rights, and explore available options. Eligibility varies based on jurisdiction and individual circumstances, making a consultation essential. We empower our clients by providing them with a clear understanding of their rights, options, and potential outcomes through a consultation. Our attorneys navigate the complexities and nuances related to family cases, making sure our clients receive the guidance they need. The benefits of early consultation include preventing legal pitfalls, preserving evidence, and establishing a strong foundation for a successful case.
Choosing the right attorney is crucial when facing the complexities of family law matters. At Sterling Lawyers, we offer the personalized approach, and extensive experience necessary to guide you through this emotional journey. Our commitment to smooth proceedings and ongoing support sets us apart as a trusted choice for representation in Racine. We encourage you to contact our law firm for a consultation and take the next step towards achieving a positive outcome.
For Immediate help with your family law case or answering any questions please call (262) 221-8123 now!
Frequently Asked Questions
Can child support orders be modified if one parent's income changes significantly?
Yes, child support orders can be modified if there is a significant change in either parent's income in Racine, WI. If the paying parent experiences a substantial increase or decrease in income, a modification may be requested to adjust the child support amount. Similarly, if the receiving parent's income changes significantly, it may also warrant a modification.
Can child support be terminated before the child turns 18?
Child support in Racine, WI, is generally terminated when the child reaches the age of 18 or graduates from high school, whichever occurs later. However, certain circumstances may warrant terminating child support earlier. For example, if the child becomes emancipated or joins the military, or if there are other legal grounds to terminate child support. Discussing your specific situation with a child support lawyer in Racine will provide you with a clear understanding of whether early termination is possible in your case.
What happens if the other parent fails to pay the court-ordered child support?
If the other parent fails to pay court-ordered child support in Racine, WI, there are legal options for enforcement. You can seek enforcement through the court system, and consequences for non-payment may include wage garnishment, suspension of driver's licenses, interception of tax refunds, or even contempt of court charges.
Sterling Lawyers, LLC in Racine is formerly known as 'Sterling Law Offices, S.C.'