Mequon Paternity Attorneys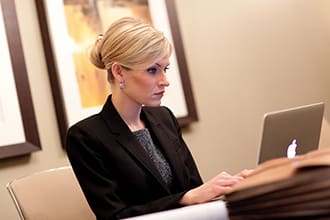 Join one of our experienced family law attorneys and learn about the divorce process, common issues, and participate in a Q and A session.
RSVP here.
Upcoming dates:
Tue, Dec 5 at 5:30pm
With
Attorney Mike Kyrios
Mequon Paternity Lawyers at Sterling Lawyers, LLC
Legal Options that Work for You
There are three basic separation paths depending on your situation. If you're not sure what to choose or are ready to take the next step, call to speak with an attorney for case-specific advice.
Uncontested
Help from the Pros for Simpler Cases
Starting at $2750
Best when you both agree on most separation issues
Get help preparing the paperwork
Ask question at legally complex points
Have peace of mind with your settlement
Mediated
Greater Level of Help for Amicable Situations
$3,500 - $6,500/couple
Most amicable process for long-term harmony
Neutral mediation attorney guides you from start to settlement
Reduce conflict by deciding on property division and custody matters together
Fraction of contested divorce costs
Contested
When You Need an Advocate in Your Corner
$499/mo - $100,000
Best for adversarial relationships
Necessary if abuse, substance abuse, or violence is present
Your personal negotiation and litigation team
Critical when trust is an Issue
The process of determining paternity can be laden with emotions, complexities, and uncertainty. To successfully navigate this delicate matter, it is paramount to have a Mequon family law attorney who can guide you through the process with legal guidance. By having experienced legal help, you can ensure that the procedures are completed smoothly, paving the way for a hassle-free and conclusive resolution of your case.
Embarking on the Emotional Expedition of Paternity
Sterling Lawyers is a respected firm that offers exceptional legal services for individuals dealing with paternity matters. The experienced team of attorneys is dedicated to relieving clients' stress and obtaining favorable results. Their primary goal is to simplify the complex process while protecting their clients' best interests. Driven by their extensive understanding of family law, the firm stands out among other legal practices in Mequon. The personalized approach improves clients' experience, making sure that their needs are met with precision and care throughout their legal journey.
Personalized Approach to Unique Paternity Situation
Sterling Lawyers recognizes that every individual in Mequon has unique needs when it comes to paternity matters. The team ensures that each client receives the comprehensive attention they deserve, taking the time to understand and tailor services accordingly. With a fixed fee pricing structure, clients can be assured that there are no surprises in billing, providing cost-effectiveness and satisfaction. This personalized approach results in a superior experience and favorable outcomes for clients.
Extensive Paternity Law Experience
The attorneys at Sterling Lawyers bring a wealth of knowledge and experience to every paternity case they handle. This knowledge enables them to streamline the process for their clients, making it affordable and accessible. Their vast experience translates into a higher level of confidence and competence when dealing with legal matters, providing reassurance to their clients that their cases are in capable hands.
Taking You Through Smooth Roads
Sterling Lawyers is dedicated to minimizing disruptions and maximizing resolution during family law proceedings in Mequon. They focus on making the paternity process as effortless as possible, making sure a smooth transition and minimal disruption to their clients' lives. In addition, the firm's attorneys are adept at handling various legal proceedings, including property division, child custody and support, and alimony. The firm's collaborative approach emphasizes clear resolution based on both parties' decisions, reducing conflict and fostering harmony.
Standing by Your Side Every Step of the Way
When navigating family law cases, there are several factors to consider, like the impact on children, financial implications, and emotional well-being. Sterling Lawyers recognizes the dynamic nature of family law and offers modification services to adapt to changing circumstances. The paternity attorneys at Sterling Lawyers are well-equipped to guide clients through these modifications, providing ongoing support throughout their journey. In addition to legal representation, the firm offers resources, educational workshops, and referrals to other relevant professionals, prioritizing long-term relationships with their clients.
Building a Strong Foundation
It's crucial to work with an attorney who has successfully handled similar cases in the past. Sterling Lawyers' experience and proven track record instill confidence in clients, contributing to their peace of mind during the legal process. Their focus is on the best interests of children, providing fair distribution of assets, and promoting peaceful resolutions. Working with an attorney is essential, given their comprehensive knowledge of family law, their familiarity with local courts and judges, and their negotiation and litigation experience.
Guiding You to a Positive Outcome
The paternity process typically involves several steps, such as an initial consultation, filing documents, negotiation, and possibly court proceedings. It's essential to maintain open communication with your attorney and be familiar with what to expect at each stage. Our knowledge allows us to guide clients effectively through each stage, offering strategic advice and advocating for their best interests. The firm employs unique strategies that increase the likelihood of a favorable outcome.
Empowered and Prepared for a Successful Paternity Journey
The first step in addressing family law matters is initiating a consultation with a seasoned attorney. This evaluation helps you explore your options and understand your rights. Sterling Lawyers provides a comprehensive consultation service, walking you through the course of action and eligibility requirements. It is essential to seek legal advice when dealing with family law matters to avoid potential pitfalls, preserve evidence, and establish a foundation for a successful case. A consultation with a paternity attorney empowers clients, providing a clear understanding of their rights, options, and potential outcomes.
Sterling Lawyers offers unparalleled skills, personalized attention, extensive experience, smooth proceedings, and ongoing support for clients dealing with paternity matters in Mequon, Wisconsin. The importance of having a skillful attorney by your side during this complicated process cannot be overstated. By choosing Sterling Lawyers, you are making a well-informed decision to ensure the best possible outcome in your family law matter. Residing in Ozaukee County, Sterling Lawyers is committed to serving the Mequon community and invites you to contact them for further information or to schedule a consultation to discuss your unique situation and legal needs.
For Immediate help with your family law case or answering any questions please call (262) 221-8123 now!
Frequently Asked Questions
What rights do I have as a father once paternity is established in Mequon, WI?
Once paternity is established in Mequon, WI, the father gains legal rights and responsibilities, such as the right to make decisions regarding the child's upbringing and the responsibility to provide financial support.
Can a mother prevent a father from seeing his child if paternity is not established?
If paternity has not been established in Mequon, WI, the father may not have legal rights to visitation or custody, making it possible for the mother to deny access to the child. However, a Mequon paternity lawyer can assist you in establishing paternity and asserting your rights to be involved in your child's life.
If I am ordered to take a paternity test, how are the DNA samples collected?
DNA samples for a paternity test are typically collected using a painless method called a buccal swab, which involves swabbing the inside of your cheek to collect cheek cells. A Mequon paternity attorney can help coordinate the scheduling and logistics of the paternity test process.
Sterling Lawyers, LLC in Mequon is formerly known as 'Sterling Law Offices, S.C.'