Racine County Family Law & Divorce Attorneys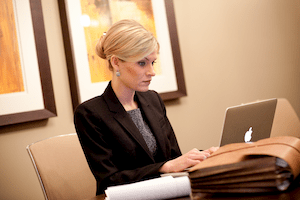 Practice Areas:
Divorce
Child Custody
Child Support
Alimony
Other Family Law issues
Nothing hits you in the gut quite like a divorce. There you are, ready to grow old with someone and then all the sudden it's falling apart and divorce is on the horizon.
When that time comes, don't wait. Find a lawyer who not only gets results but understands the complexities of family law.
Too many law firms put family law cases to the back of their mind. Why trust them with your future?
Family law is all we practice at Sterling Law Offices. Our team is made up of divorce lawyers, mediators, and certified Collaborative Law Practitioners. Our team is not only great at their jobs but compassionate to you and your family's problems. Each and every one of them.
In addition to our talented team, we also work together with other professionals in the field. These include social workers, appraisers, and court officials, among others.
Unfortunately, law firms have become associated with astronomical bills. That's not true with us. At Sterling Law Offices you pay a one-time, flat rate fee. That includes everything included with your case from start to end.
Our success is built on winning cases, not taking money from our clients.
Our attorneys always make sure to break down the complexities of family law to our clients to keep them in-the-know. You'll never feel left in the dark or confused by your own case.
When it comes to starting a divorce case, the worst thing you can do is wait. Call or e-mail us today to schedule a consultation in one of our offices.