Mount Pleasant Family Law & Divorce Attorneys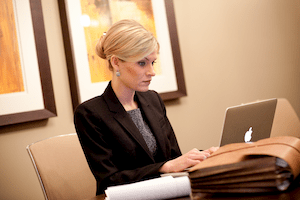 Practice Areas:
Divorce
Child Custody
Child Support
Alimony
Other Family Law issues
The worst part of going through a divorce or family law case is uncertainty. So many aspects of your family's life get turned upside down at once. To call it stressful is an understatement.
When it comes to child custody and placement, it can be downright nerve-wracking.
It's a lot, but it's not impossible. An experienced family attorney with a deep understanding of the law and a plan can lay the groundwork for a better tomorrow.
Ensure your family gets a better future by working with the Mount Pleasant divorce lawyers at Sterling Lawyers. We are a Wisconsin law firm with years of experience working exclusively on issues like divorce, child custody, placement, and other family law issues.
Together, we can help you navigate the emotionally turbulent waters of family law and come out better on the other side.
When we say we only work in family law, we mean it. We are obsessed with getting great results for every client that walks through our doors.
Our team is made up of skilled divorce attorneys, Collaborative Law practitioners, and mediators with decades of combined experience. Every day, we hold strategy meetings to keep up with the latest changes and to master all the quirks in the Racine County court system.
This also means we have access to a wide network of professionals that are crucial to winning cases. When needed, we utilize social workers, appraisers, court officials, and therapists to give our clients everything they need to succeed.
In Wisconsin, so much of child custody and placement is up to a judge's discretion. We've spent years honing our strategy and building cases to make secure your family's future.
However, no two families are alike – and we don't take that for granted. Every step of the way, we keep you involved in your case and adjust our strategy based on your family's needs. Anytime you have a question or concern, tell us.
Your attorney or one of our many knowledgeable paralegals is happy to put your mind at ease.
Because we don't charge by the hour, you know that we'll do anything that's not essential to winning your case. A fixed-price fee means that you know exactly how much your case will cost upfront with no surprises.
So don't hold back – we want our clients to feel in control of their future.
Divorce cases aren't just another case, they can be an emotional roller coaster. It's our mission to do whatever we can to ease that anxiety. Along the way, we'll give you regular progress updates. Should anything come up, you will be the first to know.
It might feel like divorce is an ending. We're here to tell you it's not. With the right attorney on your side, it's a new beginning.
Get in contact with us today to schedule a consultation at any of our offices serving Mt. Pleasant.