Burlington Family Law & Divorce Attorneys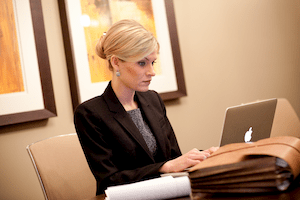 Practice Areas:
Divorce
Child Custody
Child Support
Alimony
Other Family Law issues
How does it work?
First, give us a call at
(262) 221-8123
or fill out the form on this page. Next, we'll have our consultation together over phone, video chat, or in person. Finally, we'll work directly with you and your case.
About Sterling Law Offices, S.C.
At times, divorce can creep up on you when you least expect it. So before it does, you must be prepared to tackle it head-on. Not just for yourself, but your family as well. Divorce proceedings can get messy fast, involving child custody, alimony, property division and lots of strained emotions.
With so many law firms knowing this, why do they decide to make their family law cases a low priority? A ton of law firms who take on family law cases only to drag their feet in getting them resolved. Why bother with these firms?
Instead, choose Sterling Law Offices, a firm specializing in family law located throughout Wisconsin. Our team of Burlington divorce lawyers in Racine County is ready to assist you on the tough road ahead.
Sterling Law Offices' belief has always been to put our clients first in everything we do. Our pricing system is a flat-rate fee. This allows us to give our client one single price that is all-inclusive with no hidden fees or unexpected charges.
Especially in cases where children are involved, things can quickly become complicated. But unlike other law firms, you won't have to worry about being charged extra. So if your case lasts one week or one month you will still pay the same amount. This also includes any and all questions, communications, time working with you, travel, the filing of motions, and research.
The goal of our office is to take pride in the work we do for our clients, not in the money we make off of them.
We are so highly dedicated to helping others that we made the decision to only practice family law. Our team is comprised of lawyers, mediators, and Collaborative Law practitioners.
You will rest easy knowing that your legal representation fully understands how hard going through with a divorce can be. Our years of experience have enabled us to create a professional network of only other professionals like social workers, therapists, appraisers and court officials to help win your case.
Too often, cases leave clients confused, Sterling Law Offices strives to alleviate any confusion. By thoroughly explaining every aspect of your case, you'll never be left in the dark. Divorce cases shouldn't be a one-way street and we incorporate and take any feedback you have seriously.
If you are wondering why we would go this far for you, the answer is simple. It concerns your future livelihood. So when you win, we win. Simple as that.
So if you happen to see yourself in this unfortunate predicament, give us a call or e-mail to set up a consultation. Once you're in one of the offices near to Burlington, talk with one of our experienced attorneys who can lay the groundwork for your case.
Directions to Our Offices
<p>Our locations serving family law clients in Burlington, WI: <a href="https://www.sterlinglawyers.com/maps-milwaukee-area">Click here to see us on Google Maps in the Milwaukee area.</a></p>
<h3>Brookfield Office</h3>
<p><strong>This may be the most convenient location for you. </strong></p>
<ol>
<li>Go northeast on Milwaukee Avenue then a slight right onto WI-36 N/WI-83 N/Milwaukee Ave.</li>
<li>After about 4 miles turn left onto WI-164 N and continue for another 14 and a half miles.</li>
<li>Stay right and merge onto I-43 N. Take exit 57 for Moorland Road.</li>
<li>At the first traffic circle take the 3rd exit onto S Moorland Road, then at the next circle take the 1st exit onto County Road O.</li>
<li>Take a left on Shopping Center Ring Road then at the four-way stop past the mall take a slight left onto Brookfield Square Drive.</li>
</ol>
<blockquote>
<p>Free Parking is available on the east and north sides of the building and the parking lot can be accessed from either Brookfield Square Drive or S Executive Drive. The trip is about 30 miles with an estimated drive time of 44 minutes.</p>
</blockquote>
<h3>Milwaukee Office</h3>
<ol>
<li>Go northeast on Milwaukee Avenue then a slight right onto WI-36 N/WI-83 N/Milwaukee Ave.</li>
<li>Go for about 15 and a half miles then continue straight onto W Loomis Road.</li>
<li>Then in another six miles turn right onto I-41/I-43 N.</li>
<li>Stay right to take exit 10A for I-43 N/I-94 W. Take exit 310C then stay right to merge onto I-794 E.</li>
<li>Once on I-794 E stay left to take exit 1E for Van Buren Street N.</li>
<li>Keep left at the exit and merge on to E Clybourn Street.</li>
<li>Finally, take a right on N Jefferson Street and our office will be on the left-hand side across from the Blackthorn Pub & Grill.</li>
</ol>
<blockquote>
<p>There's metered parking nearby and a parking garage about a block away on E Mason Street (ABM Parking). The trip is about 35 miles with an estimated drive time of 46 minutes.</p>
</blockquote>
<h3>Menomonee Falls Office</h3>
<ol>
<li>Go northeast on Milwaukee Avenue then a slight right onto WI-36 N/WI-83 N/Milwaukee Ave.</li>
<li>Go for 15 miles then take a left on N Cape Road/W Forest Home Ave.</li>
<li>Turn left onto S 108th Street.</li>
<li>Stay right to briefly merge onto I-43 N/US-45 N then stay left to take exit 61 to merge onto I-41/US-45 N.</li>
<li>Take exit 46 then turn left onto W Silver Spring Drive.</li>
<li>When you reach Campbell Drive, take a right.</li>
<li>Our offices will be in the first group of buildings on the left.</li>
</ol>
<blockquote>
<p>Free parking is available in front of the building. The trip is about 37 miles with an estimated drive time of 45 minutes.</p>
</blockquote>
<h3>Waukesha Office</h3>
<ol>
<li>Go northeast on Milwaukee Avenue then a slight right onto WI-36 N/WI-83 N/Milwaukee Ave.</li>
<li>After about 4 miles turn left onto WI-164 N and continue for another 14 and a half miles.</li>
<li>Turn right onto WI-164 N/Les Paul Pkwy.</li>
<li>Turn right onto E Main Street then stay right to continue on US-18 E/E Moreland Blvd.</li>
<li>Merge onto I-94 W/WI-164 N.</li>
<li>Take exit 294 then turn right onto N Pewaukee Road/WI-164 N.</li>
<li>Finally, turn left onto Riverwood Drive.</li>
</ol>
<blockquote>
<p>There is a large, free parking lot available for use in front of the building. The trip is about 33 miles with an estimated drive time of just over 45 minutes.</p>
</blockquote>