Divorce Facts and the Science to a Happy Marriage
Divorce is without a doubt a difficult time. Sometimes divorce can catch you off guard and other times you may see it coming long before it happens. This infographic breaks down the latest divorce statistics as well as factors that could decrease your chance of getting a divorce.
There are some tips in this infographic that will help you from spending way too much on attorney fees. It's our goal at Sterling Law Offices to make the best of a difficult situation. So if that means providing tips to save a marriage or advice when it comes to saving you money, then we've done our job.
We are really proud of this infographic and we encourage you to share it on your own website, blog, and social networks. Below the infographic you'll find an easy to use embed code for easy sharing.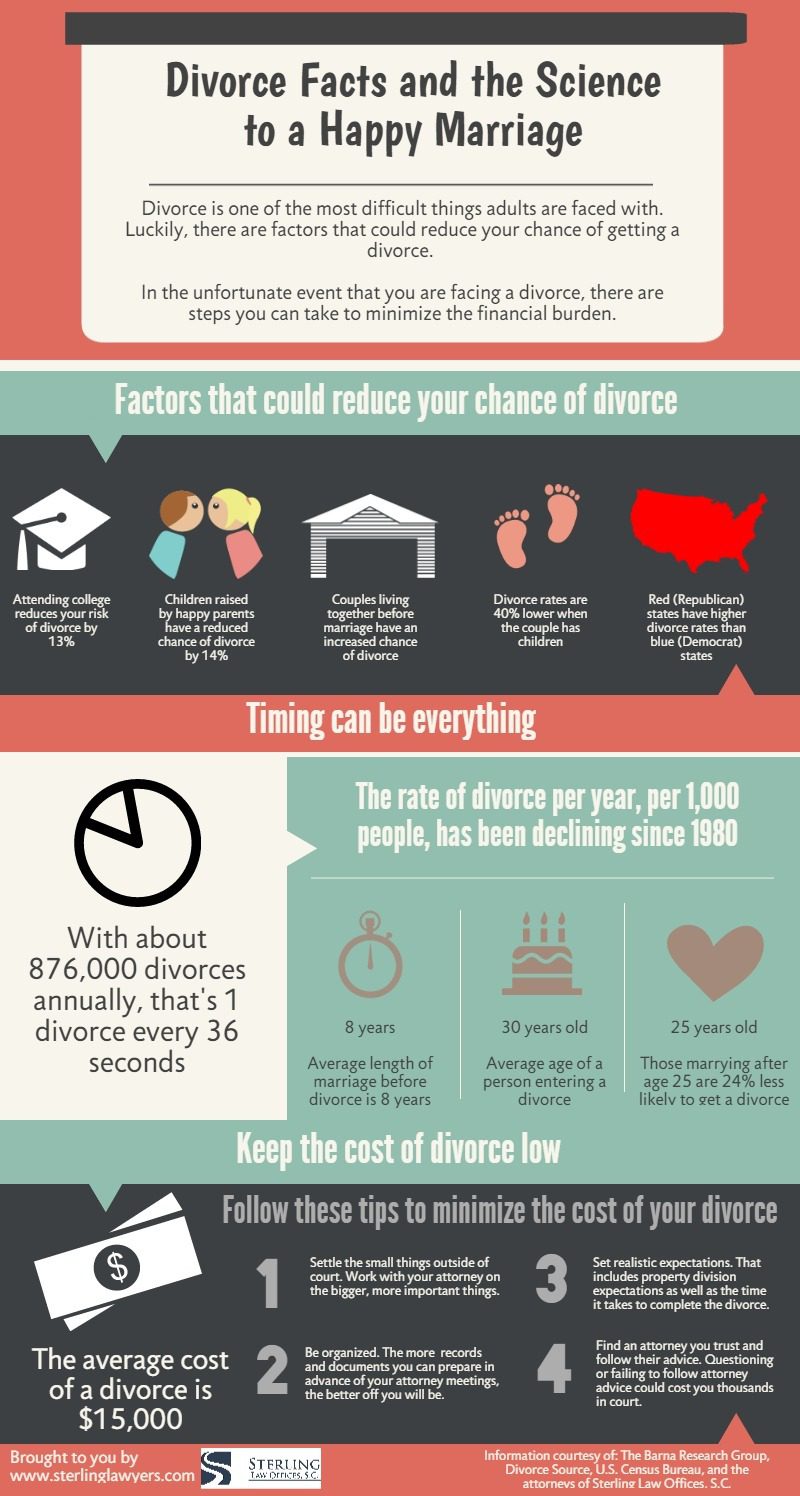 For Immediate help with your family law case or answering any questions please call (262) 221-8123 now!