Watertown Family Law & Divorce Attorneys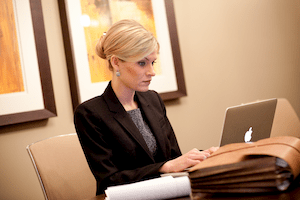 Practice Areas:
Divorce
Child Custody
Child Support
Alimony
Other Family Law issues
Sterling Law Offices has a number of convenient locations across Wisconsin, and are dedicated entirely to family law. A dedication to family law may seem rare, but you would be surprised. Many law firms choose to put their divorce and child custody cases on the bottom of the stack so they can handle their more "pressing" cases.
We find this baffling. When you're faced with a divorce, it can be one of the most emotionally turbulent times of your life. And similarly, divorce cases can get equally complicated.
Why trust a law office that doesn't see you and your family as a priority?
The team at Sterling Law Offices is made up of experienced divorce attorneys, Collaborative Divorce lawyers and certified mediators all ready to help you with your case. We pride ourselves on communication and make sure our clients are walked through the entire case from start to case. We know the unknown can be scary and we do everything in our power to make sure you can breath easy.
Since we only work in family law, this not only means we know the system inside and out but we understand better than most how emotionally draining divorce can be.
Not only are we trying to change people's perception of divorce lawyers, but how they're paid too. We don't charge by the hour. That means no matter how many questions you have, or how complicated your case gets you still pay the same one-time, flat-rate fee.
Come in to one of our offices today for a consultation. The sooner you get the ball rolling on your case, the more we can help you so call or e-mail us today.
Directions to our Offices
Our locations serving family law clients in Watertown, WI:
Madison Office
This might be the most convenient location for you.
Start by heading east on W Main St toward S Church St.
Turn right at the first cross street onto WI-26 Business/S Church St.
Continue straight on WI-26 Business.
At the first traffic circle, take the second exit to stay on WI-26 Business.
Continue straight on WI-26 Business at the next traffic circle.
At the third traffic circle, take the second exit onto the WI-26 S ramp.
Merge onto WI-26 S/WI-26 Trunk S.
Turn right onto River Dr.
Turn left at the first cross street onto Old 26 Rd.
Turn right to merge onto I-94 W.
Keep right, following signs for I-90 W/I-39 N/Wis Dells/Eau Claire.
Use the right lane to take exit 135C-B-A for US-151 towards Madison/Sun Prairie.
Continue on Exit 135C, following signs for High Crossing Blvd.
Turn right onto High Crossing Blvd.
Next, turn right onto Crossroads Dr.
Then, make another right turn.
Your destination will be on the right.
Access to the building and parking are located on the south side of the building. Launch Google Maps
Jefferson Office
Start by heading east on W Main St in Watertown, moving towards S Church St.
After a short distance, join WI-26 S/WI-26 Trunk S, following signs from WI-26 Business.
Continue on WI-26 S/WI-26 Trunk S, driving for approximately 9.2 miles.
Go towards Aztalan, and take exit 30 to exit the WI-26 S/WI-26 Trunk S highway.
After taking the exit, turn left onto WI-26 BUS.
Drive for around 2.1 miles and then make a right turn onto US-18 W/W Racine St.
After a very short distance on US-18 W/W Racine St, take a left onto County Rd W/S Wisconsin Dr.
Shortly, you'll see Sterling Law Offices on the left side of the road.
There is free parking conveniently available in front of the building on S Wisconsin Dr. Launch Google Maps