Whitewater Family Law & Divorce Attorneys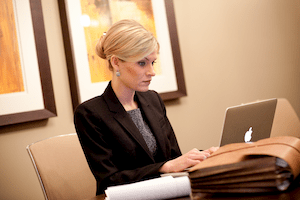 Practice Areas:
Divorce
Child Custody
Child Support
Alimony
Other Family Law issues
Family law is a unique area of law. It's not just how complicated divorce cases get. After all, there are plenty of other complex legal areas. Family law issues are unique because you can't ignore the emotional side – the outcome of a divorce can affect entire communities.
A divorce is an emotional roller coaster, full of ups and downs. Despite that, divorce is still a legal proceeding. Judges aren't there to decide who's right or who's wrong.
Emotional outbursts often hurt far more than they help. It's vital to have a compassionate Whitewater divorce lawyer on your side to keep you grounded and focused to get the best possible outcome.The worst part of any divorce is uncertainty. Settling issues like property division, child custody, child support, and placement is nerve-wracking when you don't know what's happening.
We go above and beyond to empower our clients with the information they need to make smart decisions. Daily strategy talks and updates ensure you'll never be left in the dark wondering what happens next.
Success in family law isn't just built on winning cases but putting client's priorities first. Every family is different so we listen closely to your needs and long-term goals then decide the best way forward together.
The future of your family will never be taken out of your hands. Years of experience also allow us to prepare you for what comes next after the divorce is done.
Great client relationships don't happen when you're scared to ask a question or fight for what you deserve because you're worried about the bill. We charge a unique fixed-fee price for cases to encourage open and honest collaboration between our attorneys and clients.
When every discussion isn't a negotiation, you and your attorney can focus on what matters.
The flat-rate fee includes all filing fees, research, court appearances, and communication on your case. If necessary, we also have built an exceptional network of social workers, appraisers, court officials, and other networks to assist with cases.
We'll take whatever extra steps are needed to win your case and never raise the price.
Choosing Sterling Lawyers means choosing peace of mind. It means working with a lawyer who is invested in your future. Divorce is hard. Let us make it easier.
Reach out to us today to schedule a consultation and find out how we can help.
At Sterling Lawyers we understand the challenges of going through a divorce in Wisconsin because family law is all we practice. Our seasoned team of mediators, divorce lawyers, and Collaborative Law practitioners are dedicated to helping the Jefferson County community.
We have a deep knowledge of procedures and winning strategies for family law actions in Whitewater. Every day, we combine our decades of varied experience to share information and consider cases from every angle and get results.
We can't promise that your divorce won't be hard, but we promise to give you clarity and peace of mind.