Brown County Family Law & Divorce Attorneys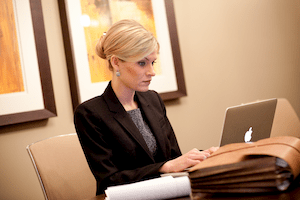 Practice Areas:
Divorce
Child Custody
Child Support
Alimony
Other Family Law issues
Divorces can have a lot of pain and confusion surrounding them. This gets multiplied when children and child custody becomes involved. Unfortunately, these cases can be very tedious and emotionally draining. Not to mention they can end up taking up a lot of time and involving tons of people.
To make sure your case goes as smoothly as possible, trust a firm that specializes in family law. Unlike many law offices, At Sterling Law Offices, we don't put our divorce cases on the back burner. Practicing in only one area means we not only know the ins and outs of the system, but we know the emotional trauma a family law case can take on our clients as well.
The root of our success is communication. Our attorneys will be in touch with you during every step of the process. By keeping up-to-date, we seek to take away the worry that comes with the unknown. When you walk into our office, we won't treat you as a number – we want to know about you and figure out the best, unique strategy to help you.
If you ever have questions or concerns, we encourage you to let us know. A divorce case is ultimately about fighting for you and your family, and we think you should have a say in how it happens.
For most law firms, constant communication also means big bills. Not for us. Sterling Law Offices offers unique, flat-rate pricing so you won't have to guess what your bill is going to be. Divorce cases have a tendency to get more complicated than they initially appear. Feel at ease knowing that when and if that happens, you won't be blindsided with an unexpected legal bill.
In addition to our experienced legal team, we also employ a network of family law professionals to help with your case. These include appraisers, social workers, court officials and others who all share our passion for looking out for others.
To start the process come into one of our locations today for a consultation. When divorce is looming on the horizon, it's best to get the ball rolling so don't wait. Call or e-mail us today.