Bellevue Family Law & Divorce Attorneys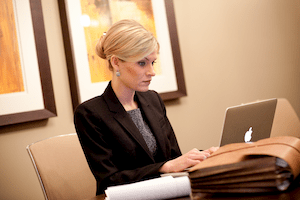 Practice Areas:
Divorce
Child Custody
Child Support
Alimony
Other Family Law issues
If you're a parent, divorce means some big changes are coming on the horizon. At first, it's common to feel a wave of anxiety. However, take it from us: the more you know about child custody and placement before your divorce, the better.
Sterling Lawyers is a Wisconsin family law firm with decades of combined legal experience. Join us at one of our free child custody and placement workshops or webinars.
Go over the process step by step together with one of our friendly Bellevue divorce lawyers. We also offer other workshops on the topics that our clients worry about the most – all free of charge.
At Sterling Lawyers, our mission is to make divorce less intimidating so you can face it with confidence. We devote 100% of our energy to family law cases to provide great results and a better experience for our clients.
Extensive time advocating for clients in Brown County and the rest of the state gives us a keen understanding of what works best.
No one expects you to walk into a divorce knowing exactly what to do. Sterling Lawyers arms you with everything you need to stay in control.
It all starts by putting you in the driver's seat. Before we begin, we take the time to understand your concerns, worries, and long-term goals. We then match you with one of our exceptional divorce lawyers, Collaborative Law practitioners, or mediators.
No two people or families are alike, which is why it's important to work with someone you trust.
As your case moves forward, we keep you updated every step of the way. To say family law is complicated is an understatement. To clear up any confusion you have, client advocates and paralegals are available to answer your questions.
While preparing your case, we'll draw on every resource we need. As a dedicated family law office, we work closely with various therapists, social workers, appraisers, court officials, and other experts. These people, used correctly, can be the key to winning cases.
The last thing you need to worry about during a divorce is a hidden legal fee or an unexpected bill. This is one of the many reasons that our services come at a fixed-price.
Without hourly fees and retainers, we can focus less on haggling and more on winning your case. Should your case get unexpectedly complicated or combative – no problem. The price never changes and we will work just as hard.
Sometimes, divorce can't be avoided. Sterling Lawyers is here to help you land on your feet. If you live in Bellevue, come to a workshop or webinar to understand how we're changing family law. Or, if you're ready to get started, use the form or give us a call to set up a consultation today.