Suamico Family Law & Divorce Attorneys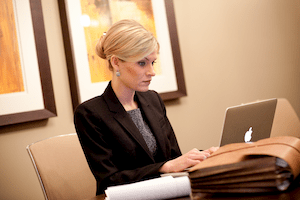 Practice Areas:
Divorce
Child Custody
Child Support
Alimony
Other Family Law issues
Alimony and other financial terms of a divorce settlement are often seen as "punishments" that are tacked on. That's simply not true. Fair property division and alimony terms are essential to securing a stable future for you and your family. Without adequate legal help from a Suamico divorce lawyer, you may be held back by financial insecurity.
Sterling Lawyers is a Wisconsin family law firm that is fully equipped to help you move forward. Years of working exclusively on family law cases have given us a deep understanding of the divorce process in Brown County. No matter what specific challenges you face, we are prepared to face them head-on.
Our team is comprised of a compassionate collection of divorce attorneys, mediators, Collaborative Law practitioners, and paralegals. To give us an edge, we also utilize a network of appraisers, social workers, court officials, and other experts.
It's our mission to get the best possible outcomes for our clients. So when you work with one of our talented divorce attorneys, you work with them all. Combining almost six decades of varied legal experience, we share information on every case daily to make sure we're doing everything we can.
Family law is complicated and emotionally draining. We promise to make the process as painless as possible. Every day, you'll get the latest updates on your case and get a chance to give us input on your case.
If you are ever confused, we always have someone available to clear things up. By giving our clients a clear expectation, we empower them to stay in control.
The financial aspects of a divorce are some of the most stressful. Sterling Lawyers makes it a little easier by offering a fixed-pricing system.
We let you know upfront exactly how much your divorce will cost, so you can focus more on the important parts of your case. That price includes every part of your case and we do not charge for anything hourly or ask for any retainers.
With Sterling Lawyers, you can stop getting lost in the "what-if" and start getting ready for your next step. Our experienced attorneys will walk you through the process and get a fair alimony and property division settlement.
To find a location near Suamico or schedule your consultation, simply complete the form or give us a call today.