Howard Family Law & Divorce Attorneys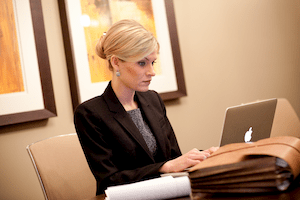 Practice Areas:
Divorce
Child Custody
Child Support
Alimony
Other Family Law issues
Before a divorce, most of us never consider how much stuff we share. Wisconsin is a community property state, where a couple splits everything roughly down the middle.
But have you considered what that really means? That includes any cars, houses, retirement accounts, furniture, and more. It's enough to make your head spin.
But even though a 50/50 division sounds easy, there's more wiggle room than you think. To make sure you get a fair settlement, it's essential to work with a Howard divorce lawyer who understands Wisconsin family law in and out.
At Sterling Lawyers, we work only in family law to make sure no stone is left unturned. A singular focus in one area of law gives our clients a competitive advantage.
We are made up of experienced divorce attorneys, Collaborative Law practitioners, mediators, and paralegals who all share a single mission.
Over the years, we've built crucial relationships with court officials and experts in Brown County and throughout the state. To stay ahead of the latest changes, our team shares information to craft the most effective strategy for you. When you hire one of us, you get the shared experience of our entire team behind you.
Sterling Lawyers combines extensive legal knowledge with a compassionate, client-first approach to create a truly unique approach to family law in Howard.
We know better than most how difficult divorce can be. From day one, we are there to support you, listen to you, and expertly guide you through the process.
A divorce never boils down to simply winning or losing. By empowering our clients, we help them achieve an outcome that addresses their challenges and needs.
Uncertainty is one of the worst aspects of any divorce. To keep you in the loop, we encourage you to ask questions or raise concerns at any time. We also give you daily updates on your case so nothing takes you by surprise.
That philosophy extends to how we bill. Sterling Lawyers doesn't operate on hourly billing or fixed retainers. Instead, we charge a fixed-priced fee that you will know upfront.
We'll never surprise you with unexpected expenses or extra costs. What you pay never changes and includes all of the work on your case from start to finish.
Fixed billing means that we'll only do what's necessary to win your case. That includes extra work if your divorce gets unexpectedly complicated. Our top priority is to build relationships with our clients and get them what they deserve.
Sterling Lawyers has the experience and connections to handle whatever comes our way. Make sure you get what you deserve by working with the best.
Call or email us today and schedule a consultation at one of our many locations.