Allouez Family Law & Divorce Attorneys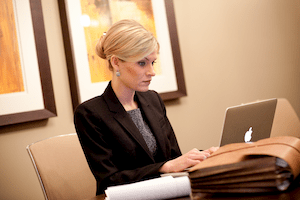 Practice Areas:
Divorce
Child Custody
Child Support
Alimony
Other Family Law issues
In a Wisconsin divorce, marital property is generally split evenly down the middle. This is because we are in a community property state. However, many people jump into divorce without a plan, thinking a 50/50 split will make things easy – and they end up struggling post-divorce as a result.
Discounting cases where a spouse may try to hide assets from another, dividing property is a massive undertaking. It includes figuring out bank accounts, houses, cars, loans, retirement accounts, furniture, and everything else.
A 50/50 split is taken from all of that – so if you're not careful that 50% may not be what you need to be happy and settled in the future.
Getting a fair property division is just one of the many reasons why it's important to have an experienced family lawyer on your side. Sterling Lawyers is a Wisconsin law firm that specializes in family law.
Our seasoned divorce attorneys, mediators, and Collaborative Law practitioners are all armed with a deep knowledge of property division, child support, child custody and placement, and other family law issues.
Honing in on one area of law gives us a competitive advantage in the courtroom which we put to work for our clients. We have the flexibility and knowledge to tailor our strategy to address even uniquely challenging circumstances.
Together with a trusted group of appraisers, social workers, and court officials, our Allouez divorce lawyers are prepared to go above and beyond for you.
Sterling Lawyers creates an open channel of communication in a safe environment to put clients at ease. Daily updates and strategy talks make sure clients are always on the same page with their attorneys.
It doesn't take much for family law to get confusing, so we encourage you to ask questions and raise concerns. We're happy to explain the process of getting a divorce in Brown County step by step.
Many lawyers use extra communication and legal actions as an excuse to bill more hours. Sterling Lawyers is built on happy clients, which only happens when they can trust us completely.
We got rid of hourly billing and expensive retainers in favor of a simple, fixed-pricing system. We take the time to determine what you need then settle on a cost upfront.
That includes all work done on your case, all paperwork, research, travel, court appearances, and everything else. You will never have to worry about your attorney doing something unnecessarily or without your best interest at heart.
With the complexity of divorce cases, even an amicable case can spiral out of control fast. A great family lawyer helps sort out odds and ends while keeping you calm and collected so you can focus on the important stuff.
We have many locations serving the Allouez community, so stop in today to get started. If you'd prefer to learn a little more about us, feel free to get in touch online or over the phone. Our friendly staff will be happy to answer your questions.