Waukesha Paternity Attorneys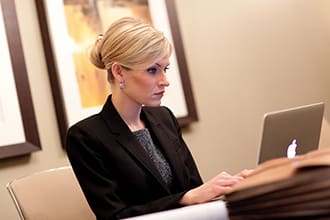 Join one of our experienced family law attorneys and learn about the divorce process, common issues, and participate in a Q and A session.
RSVP here.
Upcoming dates:
Tue, Dec 5 at 5:30pm
With
Attorney Mike Kyrios
Waukesha Paternity Lawyers at Sterling Lawyers, LLC
Legal Options that Work for You
There are three basic separation paths depending on your situation. If you're not sure what to choose or are ready to take the next step, call to speak with an attorney for case-specific advice.
Uncontested
Help from the Pros for Simpler Cases
Starting at $2750
Best when you both agree on most separation issues
Get help preparing the paperwork
Ask question at legally complex points
Have peace of mind with your settlement
Mediated
Greater Level of Help for Amicable Situations
$3,500 - $6,500/couple
Most amicable process for long-term harmony
Neutral mediation attorney guides you from start to settlement
Reduce conflict by deciding on property division and custody matters together
Fraction of contested divorce costs
Contested
When You Need an Advocate in Your Corner
$499/mo - $100,000
Best for adversarial relationships
Necessary if abuse, substance abuse, or violence is present
Your personal negotiation and litigation team
Critical when trust is an Issue
Addressing the emotional aspect of paternity can be overwhelming and challenging, as individuals face complex decision-making and an uncertain future. During this critical time, skilled legal guidance can make the process streamlined and hassle-free, providing much-needed assurance and support. By navigating the complexities of family law with experienced lawyers, individuals can find solace and confidence in knowing that their family's best interests are being protected.
Waukesha's Paternity Advocates
In Waukesha, Sterling Lawyers, stands out as a trusted choice for clients seeking representation in family law cases. Each Waukesha family law attorney at the firm is dedicated to relieving clients' stress and achieving favorable outcomes. Aiming to navigate the complex process quickly and simply, Sterling Lawyers is committed to protecting clients' best interests. Their knowledge and experience in paternity law set them apart from other law firms in the city. Additionally, with a commitment to providing personalized attention, every client can expect a superior experience throughout their legal journey.
A Tailor-Made Strategy for Your Paternity Case
Sterling Lawyers understands the importance of a personalized approach, catering to the unique paternity needs of clients in Waukesha. The firm takes the time to understand each client's specific needs and tailors their services accordingly, ensuring transparent quotes while maintaining fixed-fee pricing to eliminate surprises associated with hourly billing. This pricing structure enables clients to receive comprehensive, high-quality legal representation without worrying about escalating costs. Working with a law firm that offers a personalized approach can lead to increased client satisfaction and better outcomes.
Knowledgeable in Paternity Law
With extensive experience serving clients with excellence and a deep knowledge of the process, the attorneys at Sterling Lawyers are well-equipped to represent clients in Waukesha. The firm's commitment to streamlining the process and making it affordable for clients ensures they receive the support they need without unnecessary delays or financial strain. This extensive experience translates into a higher level of confidence and competence when dealing with paternity matters, reassuring clients that their cases are in capable hands.
Providing a Smooth Paternity Process
Sterling Lawyers is dedicated to minimizing disruptions and maximizing resolution during paternity proceedings in Waukesha. They strive to streamline the legal aspects of the process for clients, reducing stress and unnecessary delays. Their goal is to make the process as effortless and fast as possible, ensuring a smooth transition while minimizing disruptions to clients' lives. The attorneys handle legal matters including property division, child custody and support, and alimony, providing clients with well-rounded, high-quality representation. This commitment fosters collaboration and reduces conflict in sensitive family law cases.
Comprehensive Support for Your Paternity Journey
Addressing the complexities of paternity means considering factors such as the impact on children, financial implications, and emotional well-being. Sterling Lawyers recognizes that circumstances can change over time, as well as emphasizes its commitment to providing ongoing support during these transitions. The Waukesha attorneys are equipped to handle modifications and guide clients as needed. Clients receive access to legal research materials, educational workshops, and referrals to relevant professionals, fostering long-term relationships throughout their family law journey.
Choosing the Ideal Attorney for Your Paternity Needs
Selecting an attorney experienced in paternity cases is an essential component of achieving a successful outcome. Sterling Lawyers' successful track record in Waukesha instills confidence in clients, with social media mentions and client testimonials validating their knowledge and performance. Addressing the main focus of family law cases, the role of the attorney becomes crucial, as they offer in-depth knowledge of family law, familiarity with local courts and judges, and experience in negotiation and litigation.
Effectively Steering Through the Paternity Legal Process
Offering a comprehensive understanding of the process, Sterling Lawyers outlines the typical steps involved. The attorneys navigate complexities, legal requirements, and opposing parties, instilling confidence in clients as they proceed through each stage. Boasting unique strategies to navigate paternity cases effectively and achieve favorable resolutions, Sterling Lawyers demonstrates a commitment to excellence in Waukesha.
Unlocking the Path to Success: The Value of a Paternity Consultation
A consultation with the Waukesha paternity attorneys can help determine eligibility while providing a clear understanding of rights, options, and potential outcomes. Seeking legal advice can prevent pitfalls, preserve evidence, and establish a strong case foundation. The consultation process is crucial to empowering clients and equipping them for success.
The personalized approach, extensive experience, commitment to smooth proceedings, and ongoing support offered by Sterling Lawyers make it a top choice for individuals seeking assistance with family law. When facing the complexities of paternity, choosing a knowledgeable attorney is paramount. Those considering legal assistance should look no further than Sterling Lawyers, where they can be assured of support and protection throughout their journey. Contact the firm today to discuss individual cases, goals, and how the experienced Waukesha attorneys can help guide clients to a positive outcome within the county's legal system.
For Immediate help with your family law case or answering any questions please call (262) 221-8123 now!
Frequently Asked Questions
What are the steps involved in establishing paternity in Waukesha, WI?
The process of establishing paternity in Waukesha, WI usually involves signing a voluntary acknowledgement, or requesting a DNA test through a court proceeding. A knowledgeable Waukesha paternity lawyer can guide you through each step to ensure the process is completed correctly.
How does a paternity attorney help protect fathers' rights in Waukesha, WI?
In Waukesha, WI, a paternity attorney can help protect fathers' rights by working with clients to navigate child custody and visitation issues, and assist in negotiating fair child support agreements. By having a Waukesha paternity lawyer by your side, you can ensure your rights as a father are protected throughout the process.
Can a Waukesha paternity lawyer help with paternity disputes or contested cases?
Yes, a skilled attorney can provide valuable assistance in paternity disputes or contested cases by gathering evidence, representing clients in court, and negotiating favorable outcomes. They are well-versed in handling the complexities that may arise and work tirelessly to achieve the best possible results for their clients.
Sterling Lawyers, LLC in Waukesha is formerly known as 'Sterling Law Offices, S.C.'