Madison Child Custody Attorneys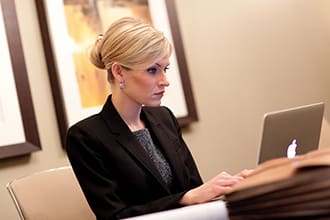 Join one of our experienced family law attorneys and learn about the divorce process, common issues, and participate in a Q and A session.
RSVP here.
Upcoming dates:
Tue, Dec 5 at 5:30pm
With
Attorney Mike Kyrios
Madison Child Custody Lawyers at Sterling Lawyers, LLC
Legal Options that Work for You
There are three basic separation paths depending on your situation. If you're not sure what to choose or are ready to take the next step, call to speak with an attorney for case-specific advice.
Uncontested
Help from the Pros for Simpler Cases
Starting at $2750
Best when you both agree on most separation issues
Get help preparing the paperwork
Ask question at legally complex points
Have peace of mind with your settlement
Mediated
Greater Level of Help for Amicable Situations
$3,500 - $6,500/couple
Most amicable process for long-term harmony
Neutral mediation attorney guides you from start to settlement
Reduce conflict by deciding on property division and custody matters together
Fraction of contested divorce costs
Contested
When You Need an Advocate in Your Corner
$499/mo - $100,000
Best for adversarial relationships
Necessary if abuse, substance abuse, or violence is present
Your personal negotiation and litigation team
Critical when trust is an Issue
Dealing with child custody is an emotionally challenging experience that can leave even the strongest individuals feeling overwhelmed and powerless. In such a complex situation, it's essential to have an attorney who can guide you through the process with empathy, knowledge, and understanding. By having an experienced legal professional by your side, you can navigate the complexities of child custody with confidence, ensuring the best possible outcome for both you and your children.
Continual Guidance Throughout Your Child Custody Case
Navigating child custody can be a complex and emotionally draining experience that extends beyond the initial legal proceedings. Sterling Lawyers recognizes this reality, offering family law modification services for when circumstances change and adjustments to custody arrangements are necessary. The Madison child custody attorneys at the firm guide clients through these modifications, providing ongoing support throughout the entire process. They are committed to keeping clients informed, maintaining open lines of communication, and ensuring that they feel supported at every stage of their case.
Working with Madison Child Custody Disputes
At Sterling Lawyers, LLC, they understand the complex nature of child custody cases and the emotional toll they can take on clients in Madison, Wisconsin. The team of experienced attorneys is dedicated to easing this burden for their clients, guiding them through the legal process with personalized attention and an unwavering commitment to their best interests. They pride themselves on their approachability and highly effective representation in family law cases, demonstrating their commitment to achieving desired outcomes quickly and efficiently. Additionally, Sterling Lawyers focuses on providing compassionate counsel and reassurance throughout the entirety of the process, ensuring clients feel valued and taken care of in their time of need.
Crafting Customized Solutions to Meet Your Child Custody Needs
Sterling Lawyers takes the time to understand each client's unique child custody needs in Madison. By getting to know your personal situation, the attorneys can tailor their approach and representation, ensuring that your specific objectives are met. They provide transparent quotes and customized case strategies, enabling you to focus on what truly matters during this tumultuous time: your family's well-being. The firm offers a fixed-fee pricing structure, ensuring that you receive the highest quality legal representation without the surprises of hourly billing. The benefits of engaging with a firm that provides such a personalized approach are apparent, making the legal process less daunting and enhancing the chances of obtaining a favorable outcome.
Exemplary Madison Child Custody Cases
With a long history of serving clients in Madison and its surrounding areas, Sterling Lawyers boasts a wealth of experience in the realm of family law. Their depth of knowledge in the child custody process is invaluable, helping clients work towards achieving a desirable outcome without unnecessary delays or financial strain. The firm's vast experience equips them with the confidence and competence required to handle even the most challenging child custody cases, putting clients' minds at ease during this trying time.
Efficient Child Custody Outcomes
In child custody cases, the attorneys at Sterling Lawyers are committed to streamlining the legal process and minimizing disruptions to clients' lives. They understand the importance of resolving issues promptly and effectively, as it allows clients to move forward and focus on the well-being of their children. The firm offers extensive experience across various aspects of family law, including property division, child support, and alimony. This holistic approach contributes to the successful resolution of child custody disputes, fostering cooperation and minimizing conflict along the way.
The Essentials of Selecting a Child Custody Attorney
When selecting a child custody attorney, it's essential to work with someone who has successfully handled similar cases in the past. Sterling Lawyers prides itself on its extensive experience and proven track record, instilling confidence in their clients and positively impacting their experiences. The firm's main focus lies in achieving the best possible outcome for both the parents and the children involved. In Madison, a knowledgeable family law attorney can make all the difference when navigating the complex legal system and advocating for their client's interests.
Effectively Tackling the Challenges of Child Custody in Madison
The child custody process typically involves several steps, including initial consultations, filing documents, negotiations, and potentially court proceedings. It's crucial to partner with an attorney who can guide clients through each of these stages, providing strategic advice and advocating for their interests. At Sterling Lawyers, their knowledge in child custody enables them to effectively navigate the complexities of a case, maximizing the likelihood of securing a favorable resolution.
Unlock the Path to Success
To begin the child custody process, it is crucial to consult with an experienced attorney who can evaluate your situation, inform you of your rights, and outline potential options. Sterling Lawyers provides comprehensive consultations, empowering individuals with the knowledge they need to make important decisions and take action. Seeking an early consultation can help identify potential legal issues, preserve crucial evidence, and establish a strong foundation for a successful custody case. Reach out to the Madison child custody attorneys at Sterling Lawyers to schedule a consultation and get started on your path to resolution.
Child custody is often an emotionally charged and complex issue, but engaging with the right legal professionals can make all the difference. The Madison-based attorneys at Sterling Lawyers are fully equipped with the experience and compassion necessary to guide you through this challenging time. Their commitment to personalized service and smooth proceedings makes them a trusted choice for child custody representation in the Madison, Wisconsin area. If you find yourself facing a child custody matter, contact Sterling Lawyers to discuss your case and learn how their dedicated attorneys can help you successfully navigate this critical journey in your family's life.
For Immediate help with your family law case or answering any questions please call (262) 221-8123 now!
Frequently Asked Questions
How does a Madison child custody lawyer determine the best interests of the child in a child custody case?
A Madison child custody lawyer considers various factors to determine the best interests of the child, such as the child's age, emotional and physical health, each parent's stability, and the child's relationship with each parent. They also examine the living environment, school, and extracurricular activities. The attorney's ultimate goal is to ensure that the child custody arrangement provides a secure and nurturing environment for the child's growth and development.
Can an attorney in Madison, WI help me modify an existing child custody agreement?
Yes, an attorney can assist you in modifying an existing child custody agreement if there has been a significant change in circumstances since the original order was granted. The attorney will help you gather necessary documentation and present a strong case demonstrating that the modification is in the child's best interest.
Will a Madison child custody lawyer represent my child during the custody proceedings?
While a lawyer typically represents the parent in child custody proceedings, some cases may involve a court-appointed guardian ad litem. The guardian ad litem serves as a neutral party to represent the child's best interests during the process. The attorney representing you can collaborate with the guardian ad litem to ensure that they have all the information required to make an informed decision on the child's behalf.