Baraboo Military Divorce Attorneys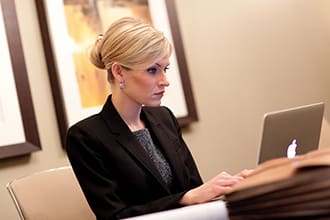 Join one of our experienced family law attorneys and learn about the divorce process, common issues, and participate in a Q and A session.
RSVP here.
Upcoming dates:
Tue, Dec 5 at 5:30pm
With
Attorney Mike Kyrios
Baraboo Military Divorce Lawyers at Sterling Lawyers, LLC
Legal Options that Work for You
There are three basic separation paths depending on your situation. If you're not sure what to choose or are ready to take the next step, call to speak with an attorney for case-specific advice.
Uncontested
Help from the Pros for Simpler Cases
Starting at $2750
Best when you both agree on most separation issues
Get help preparing the paperwork
Ask question at legally complex points
Have peace of mind with your settlement
Mediated
Greater Level of Help for Amicable Situations
$3,500 - $6,500/couple
Most amicable process for long-term harmony
Neutral mediation attorney guides you from start to settlement
Reduce conflict by deciding on property division and custody matters together
Fraction of contested divorce costs
Contested
When You Need an Advocate in Your Corner
$499/mo - $100,000
Best for adversarial relationships
Necessary if abuse, substance abuse, or violence is present
Your personal negotiation and litigation team
Critical when trust is an Issue
The emotional journey of military divorce often carries unique challenges and complexities that most individuals struggle to navigate. During this critical time, the need for Baraboo divorce lawyers who can streamline the process and provide in-depth legal guidance is essential. By partnering with seasoned legal professionals, individuals can better understand the intricacies of their case and enjoy peace of mind throughout the proceedings.
Reliable and Trusted Military Divorce Attorneys in Baraboo, WI
Sterling Lawyers has distinguished itself as a trusted choice in Baraboo, Wisconsin for those seeking legal representation in military divorce cases. Their experienced team of lawyers is dedicated to alleviating stress and securing favorable outcomes for clients. By aiming to simplify and expedite the complex process, the firm ensures that the best interests of clients are protected throughout the proceedings. Sterling Lawyers' proven track record and commitment to personalized attention set them apart from other legal practices in the area.
A Personalized Approach with Extensive Family Law Experience
Sterling Lawyers understands that every military divorce in Baraboo presents unique challenges and circumstances. By taking the time to understand each client's specific needs, the firm tailors its services to deliver a customized experience. This attention to detail includes providing transparent quotes and employing a fixed fee pricing structure that eliminates the unpredictability of traditional hourly billing. Clients can rest assured that they will receive comprehensive legal representation without breaking the bank.
Our Commitment to Smooth Proceedings
The attorneys at Sterling Lawyers possess a wealth of experience and knowledge in family law matters. Their dedication to streamlining the process and making it affordable ensures that clients receive the support they need without unnecessary delays or financial strain. The firm's extensive experience translates into a higher level of confidence and competence when handling military divorce cases, providing reassurance to clients that their legal matters are in capable hands.
Supporting You Throughout Your Military Divorce Journey
Sterling Lawyers is committed to minimizing disruptions and maximizing resolution during legal proceedings. By streamlining the process, the firm reduces stress and unnecessary delays for its clients. Their primary goal is to ensure a smooth transition for their clients, achieving timely resolutions and minimizing disruptions to their lives. The firm's legal professionals are well-versed in handling property division, child custody and support, and alimony matters, providing comprehensive family law services to clients in need.
Family law often involves numerous factors, such as the welfare of children, financial impact, and emotional well-being. Sterling Lawyers provides family law modification services to account for evolving circumstances and adapt existing agreements. Baraboo military divorce attorneys at Sterling Lawyers are well-equipped to guide clients through these changes and offer ongoing support. The firm is committed to maintaining open lines of communication and providing clients with regular updates on their cases, ensuring that they feel informed and supported throughout the journey.
Charting Your Unique Course
When selecting an attorney to handle a military divorce, it is crucial to consider factors such as experience and a proven track record. Working with an accomplished attorney instills confidence in clients and ultimately contributes to their peace of mind throughout the process. The focus often centers on protecting the best interests of children, ensuring fair distribution of assets, and promoting peaceful resolutions. By partnering with experienced Baraboo military divorce attorneys, individuals can ensure they navigate the process effectively.
The process typically involves initial consultation, filing documents, negotiation, and potentially court proceedings. By partnering with experienced attorneys, clients can better understand what to expect as they navigate these stages, including timelines and potential pitfalls. Sterling Lawyers has developed unique strategies to simplify military divorce cases, working collaboratively with clients to identify the best approach for their specific case.
Empowering Your Journey
Before initiating the process, it is essential to consult with an attorney to evaluate one's situation and understand their rights. By seeking an initial consultation, individuals can gain a clear understanding of their eligibility and their available options. The experienced attorneys at Sterling Lawyers provide clients with the knowledge and resources needed to make informed decisions during the process. Failing to seek legal advice when dealing with such matters can lead to detrimental consequences.
Sterling Lawyers offers experienced, personalized representation for military divorces in Baraboo, Wisconsin. Their commitment to smoothing proceedings, providing ongoing support, and offering comprehensive family law services ensures that clients feel supported throughout the challenging process. With a foundation of experience and a track record of success, Sterling Lawyers stands out as a trusted choice in Baraboo, Wisconsin. Encouraging individuals to contact the firm and discuss their case, the adept attorneys stand ready to help clients achieve a positive outcome. By serving the Sauk County community, Sterling Lawyers demonstrates its dedication to providing accessible and reliable legal support for those in need.
For Immediate help with your family law case or answering any questions please call (262) 221-8123 now!
Frequently Asked Questions
Are there any specific regulations or processes I should be aware of when filing for a military divorce in Baraboo, WI?
Yes, military divorces in Baraboo, WI, involve some unique regulations and processes compared to civilian divorces. For instance, federal laws such as the Servicemembers Civil Relief Act and the Uniformed Services Former Spouses' Protection Act affect how military pensions are divided and provide certain protections for active-duty service members. To ensure you are aware of the specific nuances and requirements of this case type, it is essential to consult with a lawyer who can guide you through the process.
How is child custody and visitation determined in a military divorce in Baraboo, WI?
Child custody and visitation arrangements in a military divorce in Baraboo, WI, are determined based on the best interests of the child, similar to civilian divorces. However, the unique circumstances of military families, such as deployments, frequent relocations, and availability of parents, can affect these determinations. An attorney can help you navigate the complexities of child custody and visitation, ensuring that your rights as a parent are protected and the best interests of your child are prioritized.
How is spousal support determined in a military divorce in Baraboo, WI?
Spousal support, or alimony, in a military divorce in Baraboo, WI, is determined based on various factors such as the length of the marriage, the income and earning capacities of each spouse, and the needs and financial resources of both parties. However, specific regulations apply to the calculation of military pay and allowances when determining spousal support. In addition, military benefits like commissary and medical benefits may be considered during the determination process. To better understand how spousal support is determined, it is important to consult with a Baraboo military divorce attorney who can provide legal advice tailored to your situation.
Sterling Lawyers, LLC in Baraboo is formerly known as 'Sterling Law Offices, S.C.'